Have the time of your life, without leaving the country
Cancellations and amendment
Cancellation cover for accommodation and other prepaid travel expenses, cancelled due to unforeseen circumstances.
Children covered free
Accompanied children or grandchildren under 21 are covered for free.
Rental car excess
Insurance excess if you have an accident in a rental vehicle.
24/7 Assistance
Help with lost or stolen luggage, cancellations, and other issues.
What am I covered for in Australia?
Inclusion description
Amount
Cancellation and Amendment Fees
Unlimited cancellation and amendment fees when your travel arrangements change for reasons outside of your control.
$Unlimited
Additional Expenses
Inclusions for specific additional circumstances, including accommodation and transport expenses if you get sick and cant complete your journey.
$10,000
Luggage and Personal Effects
Generous inclusions for luggage and personal effects with only $50 excess, so you're covered if anything is lost or stolen while you're exploring Australia.
$8,000
Rental Car Insurance Excess 
Hire car insurance excess up to $3,000.
$3,000
Travel Delay Expenses
Cover for out-of-pocket expenses resulting from delays outside of your control.
$2,000
Loss of Income
In some cases, where you're injured during your trip and unable to work, we'll help for up to 6 months while you're getting back on your feet.
$2,000
Permanent Disability
If you have an accident that permanently affects your sight or the use of your limbs, we may be able to offer financial assistance.
$10,000
Accidental Death
Money towards funeral expenses and other costs.
$10,000
Personal Liability
Depending on the circumstances, we'll help with compensation payments for damage you cause to property or people.
$5,000,000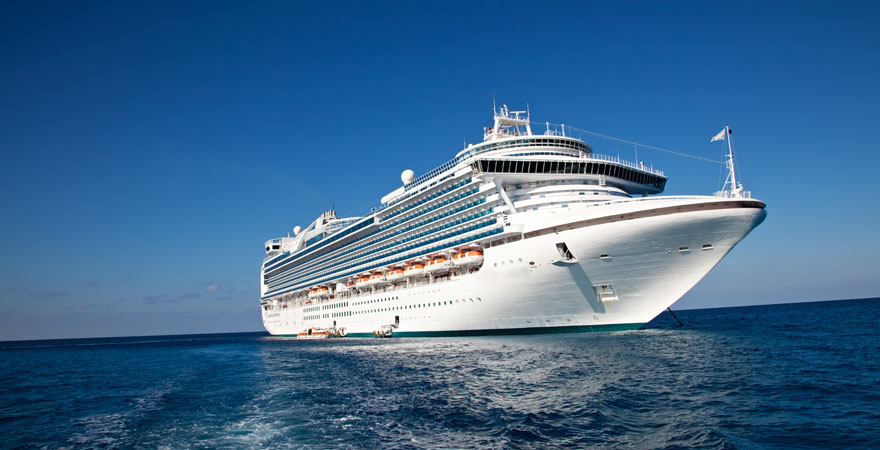 Going on a cruise?
Cruises are a great way to see the world. With Medibank International Travel Insurance, you'll be covered for medical attention and air ambulance evacuation on the ship.
If you're planning on sailing the open seas, having travel insurance will give you peace of mind so you can sit back, relax and enjoy the salt water spray.
We've got your questions covered
What is an Existing Medical Condition?
Existing Medical Condition means a disease, illness, medical or dental condition or physical defect that at the Relevant Time meets any one of the following:
has required an emergency department visit, hospitalisation or day surgery procedure within the last two years;
requires

prescription medication from a qualified medical practitioner or dentist;
regular review or check-ups;
ongoing medication for treatment or risk factor control;
consultation with a specialist;

has

been medically documented involving the brain, circulatory system, heart, kidneys, liver, respiratory system or cancer;
required surgery involving the abdomen, back, joints or spine;
shown symptoms or signs however, a medical opinion or investigation has not been sought to confirm or provide a diagnosis; or

is

chronic or ongoing (whether chronic or otherwise) and medically documented
under investigation;
pending diagnosis; or
pending test results.
'Relevant Time' in respect of:
Single Trip policies means the time of issue of the policy
Annual Multi-Trip policies means the first time at which any part of the relevant trip is paid for or the time at which the policy is issued, whichever occurs last.
You can view or download the Product Disclosure Statement to find a full definition of a 'Pre-existing Medical Conditions' on page 15
Can I get travel insurance that covers my pregnancy?
Yes, you can purchase our travel insurance that will cover you up to your 26th week of pregnancy. However, please note the following important points:
If you are aware of the pregnancy at the time of issue of the policy, an online medical assessment must be completed if either of the following apply:

there have been complications with this or any previous pregnancy;
you are having a multiple pregnancy (e.g. twins or triplets); or
the conception was medically assisted (including hormone therapies and IVF).

You can complete an assessment by either visiting your nearest Medibank store, online at medibank.com.au/travel or by calling 134 190.
Cover is only provided for unexpected serious pregnancy complications which occur before the 26th week of pregnancy.
No cover is provided for childbirth or the health of a newborn child, irrespective of the stage of pregnancy at which the child is born.

Expectant mothers should therefore consider whether they travel and buy this policy, particularly if travelling beyond the 20th week of pregnancy.

You can view or download the Product Disclosure Statement to find full Details regarding pregnancy on page 17.
Which international 'region' do I select if I'm buying Comprehensive Travel Insurance?
Select the Area which you will spend the most time in. The following areas apply to the single and annual multi-trip policies
Single trip
Area 1 – Worldwide including Americas/Africa (it is compulsory to select this option if more than 20% of Your time is spent in the Americas or Africa)
Area 2 – Europe, Asia and the Middle East
Area 3 – UK and South East Asia
Area 4 – Indonesia, South West Pacific and NZ
Area 5 – Australia
Note: For domestic cruising, please choose Area 4.
Annual Multi-trip
Area 1 – Worldwide including Americas/Africa (it is compulsory to select this option if more than 20% of Your time is spent in the Americas or Africa)
Area 2 – Worldwide excluding the Americas and Africa
Area 5 – Australia
When you buy a worldwide travel insurance policy you are automatically covered for travel anywhere in the world.
Can I take out a travel insurance policy if I am already overseas and currently have no travel cover?
No, our policies must be taken out 'pre-travel' and cover you from when you leave your home until you get back to Australia.
What happens if I have travel insurance and there is an emergency while I am travelling?
If you have an emergency whilst travelling, contact Emergency Assistance immediately on +61 (2) 8907 5672 or one of the following numbers and our team will be able to help you deal with your emergency.
You can call the 24 hour hotline from anywhere around the world, 24 hours a day, 7 days a week. For easy reference, the phone number and your policy number can be entered on your Emergency Assistance Card and kept in your wallet.
A safe trip is a good trip
Read important safety warnings, vaccination advice and travel tips to help make the most of your time away