Have the time of your life, without leaving the country
When you're on your Aussie adventure, it's nice to know you'll be looked after if the unexpected happens, including things that isn't covered by Medicare or your medical policy. With Medibank Domestic Travel Insurance, you'll have cover for a range of surprises.

Cancellations and amendments
Cancellation cover for accommodation and other prepaid expenses¹
Rental car excess
Rental car insurance excess cover if you have an accident in a rental vehicle.
24/7 Assistance
Help with lost or stolen luggage, cancellations and other issues
What cover do I have in Australia?
Even within Aussie shores, luggage can go missing, flights get cancelled and rental car fenders can get bent.  With Medibank Domestic Travel Insurance, you'll have cover for the new situations and more.
Inclusion
Amount
Cancellation and Amendments
Unlimited cancellation and amendment fees when your travel arrangements change for reasons outside of your control.

$Unlimited1
Additional Expenses 
Inclusions for specific additional circumstances, including accommodation and transport expenses if you get sick and can't complete your journey.

$10,000
Luggage and Personal Effects
Generous inclusions for luggage and personal effects with only $50 excess, so there's cover for your items while you're exploring Australia.

$8,0004
Rental Car Insurance Excess
Hire car insurance excess cover up to $3,000.
$3,000
Travel Delay Expenses
Cover for out-of-pocket accommodation and transport expenses resulting from delays outside of your control.

$2,0005
Loss of Income
In some cases, where you're injured during your trip and unable to return to work, we'll help for up to 6 months while you're getting back on your feet.
$2,0005
Permanent Disability
If you have an accident that permanently affects your sight or the use of your limbs, we may be able to offer financial assistance.
$10,0005
Accidental Death
Money towards funeral expenses and other costs.
$10,0005
Personal Liability
Depending on the circumstances, we'll help with compensation payments for damage you cause to property or people.
$5,000,000
This is a brief summary only, for full terms, conditions, limitations and exclusions please read the Product Disclosure Statement (PDS) for full details

Going on a cruise?
Cruises are a great way to see the world. With Medibank International Travel Insurance, you'll be covered for medical attention and air ambulance evacuation on the ship.2
If you're planning on sailing the open seas, having travel insurance will give you peace of mind so you can sit back, relax and enjoy the salt water spray.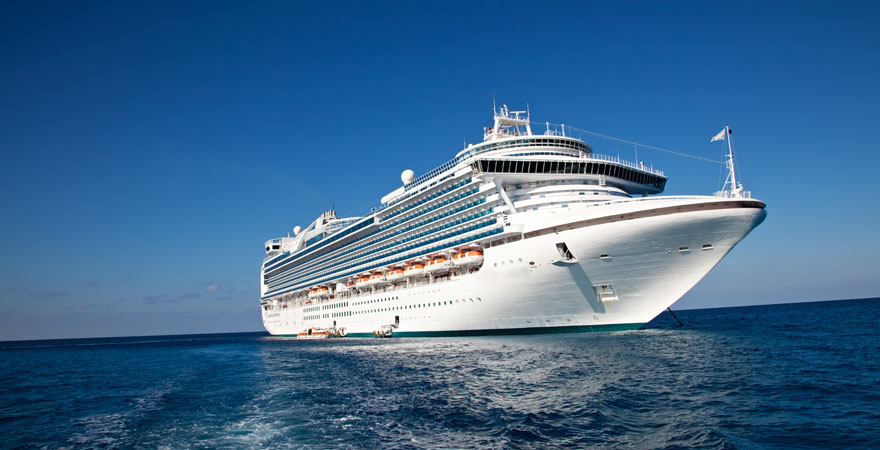 We've got your questions covered
If you are taking out a policy, you can check if you have a pre-existing medical condition without the need to visit your doctor or supply a medical report - simply read through the 'Existing Medical Conditions' section in the Product Disclosure Statement or conduct a self-assessment as part of the online application process.
There are three categories of medical conditions:
conditions we automatically include cover for.
conditions which cannot be covered.
conditions we need to assess.
Please review each of these categories to determine which category applies to you. You can view the Product Disclosure Statement to find a full definition of 'Existing Medical Conditions' and what we automatically cover.
Note: If you have an existing condition that does not fit the criteria under "Existing Medical Conditions we automatically include" and you do not apply for and purchase the appropriate cover, we will not pay any claim arising from, relating to, or associated with, your condition.
Medibank Travel Insurance provides cover for when the unexpected happens, whether that's a medical situation overseas, lost luggage, travel delays or theft.
When you buy a policy, you're provided with a 24 hour worldwide hotline that you can call for emergency assistance from anywhere around the world, 24 hours a day, 7 days a week, 365 days a year.
Yes, but you must take all reasonable precautions to protect your luggage, which means ensuring that you do not leave it unsupervised and taking all necessary steps to avoid any loss or damage.
Note that the loss or theft of luggage, personal effects, travel documents or money must be reported within 24 hours to the police and a responsible transport provider if your items are lost or stolen whilst travelling with a Transport Provider. A written report must be obtained at the time.
Other terms and conditions and exclusions may also apply.
For more information, please refer to the Product Disclosure Statement.
If your claim relates to a medical condition(s), you need to have your regular doctor in Australia complete this section of the form.

Can I get travel insurance that covers my pregnancy?
Yes, you can purchase our travel insurance that will provide you with cover for up to your 26th week of pregnancy. However, please note the following important points:
1.     If you are aware of the pregnancy at the time of issue of the policy, an online medical assessment must be completed if either of the following apply:
·       there have been complications with this or any previous pregnancy;
·       you are having a multiple pregnancy (e.g. twins or triplets); or
·       the conception was medically assisted (including hormone therapies and IVF).
You can complete an assessment by either visiting your nearest Medibank store, online at medibank.com.au/travel or by calling 134 190.
2.     Cover is only provided for unexpected serious pregnancy complications which occur before the
26th week of pregnancy.
3.     No cover is provided for childbirth or the health of a newborn child, irrespective of the stage of pregnancy at which the child is born.
Expectant mothers should therefore consider whether they travel and buy this policy, particularly if travelling beyond the 20th week of pregnancy.
You can view or download the Product Disclosure Statement to find full Details regarding pregnancy on page 21.
A safe trip is a good trip
Read important safety warnings, vaccination advice and travel tips to help make the most of your time away