Have you ever wondered how your family would cope if something happened to you? For example, would they be able to pay the mortgage or other household bills? Would their quality of life be the same if you could no longer provide for them?
These are the kinds of concerns that lead people to consider life insurance. So, what should you consider when deciding if life insurance is right for you?
Firstly, how does it work?
Life insurance pays a sum of money to your family (or anyone you've chosen as a beneficiary) if you die. Some policies also make a payment to you if you're diagnosed with a terminal illness. Some insurers offer options that pay you if you're diagnosed with a serious illness or injury, or you become so disabled that you can never work again.
When you apply you can choose the amount you, or your family, will receive if something happens and you make a claim. The amount you can choose will depend on things like your age and your income. Most policies also have waiting periods or exclusions for certain causes of death, such as suicide.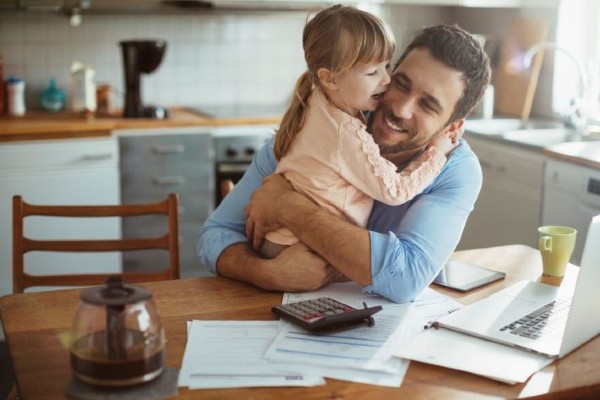 Who can receive the money?
If you die, your insurer pays either the beneficiaries you've nominated on your policy, or your legal personal representative. If one of your beneficiaries is under 18, their share will be paid to their legal guardian or a trustee until they reach the age you have nominated, as long as they are over 18.
The insurer pays you if you're diagnosed with a terminal illness, or if you have cover for serious illness or injury or, you become so disabled that you can never work again.
When should you get it?
The right time to get life insurance depends on you and your life circumstances. A good time to consider life insurance is before or after major life changes. It's worth considering how much debt you have, how much your family depends on you, and who would take care of them if you died or couldn't work.
If something happened to you that could affect the people you care about, how would they manage?
Some examples include :
Becoming part of a couple – if your partner dies or can't work, losing their income has a big impact on your finances. In this situation an insurance payment can make the transition from a double to single income a bit easier.
Buying a home – A mortgage shared between two people can become a significant financial burden when the repayments fall to one person. An insurance payment can help towards your home repayments and other debts.
Having children – if you have dependants who rely on you, life insurance can help protect their financial future and maintain their lifestyle if something happens to you.
How do you get life insurance?
There are several ways to get life insurance:
through your superannuation fund
a financial adviser or insurance broker may help find suitable insurance
over the phone or online from a provider such as Medibank.
You'll typically have to fill out a medical questionnaire or answer health and lifestyle questions. You might also need a medical check-up and blood tests.
What Medibank offers
Medibank offer two types of life cover:
Starter Life Insurance – quick and easy, provides between $50,000 and $250,000 of life cover for Australian residents aged 18 and 45 years. You can apply online in 10 minutes and you only need to answer one question about your health.
Medibank Life Insurance – more comprehensive insurance, provides up to $2.5 million of life cover depending on your age and income, and provides some optional benefits. You can get a quote online or call 1300 722 568.
If you're a Medibank health insurance member, you'll get a 10% discount on your premiums for the life of your policy.