Moving house is regularly cited as one of life's most stressful events, right up there with divorce and the death of a loved one. Just moving down the road can be taxing. Change is change, and while human beings are incredible at adapting to it, that doesn't mean we have to love it.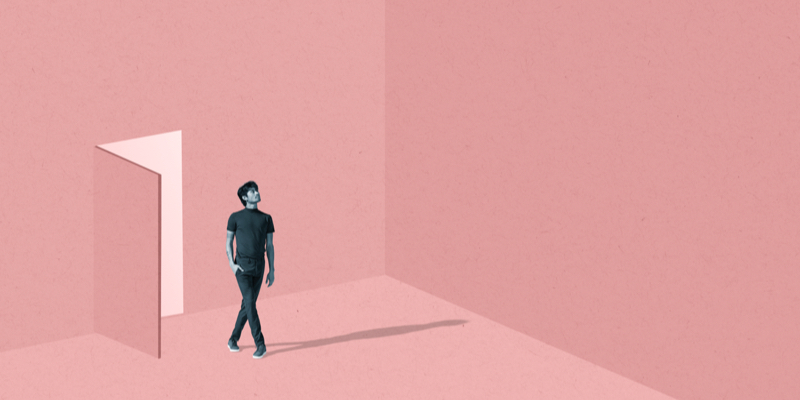 If you're relocating to a whole new city or town, one of your worries might be about moving away from your friends. Arriving fresh-faced in a new place is exciting – all those bars and restaurants to try! – but the prospect of saying goodbye to old pals and trying to make new ones can feel a little daunting.
Popular culture is saturated with stories about how to meet the love of your life. There are entire television shows dedicated to it, whole industries built on helping people meet their soul mate. Meeting new friends is no less important, but because it doesn't get the same air time, the process can feel less familiar. Where do you even begin?
Here are 10 tips for making new friends when you move to a new city or town.
1. Use your network to meet friends of friends
Just because you don't know anyone in your new neck of the woods doesn't mean your friends don't. The world is a small place. When you're talking to the people in your life about your upcoming move, ask them if they know anybody who lives there and if they could introduce you. Make the most of your introduction by asking some questions about your new home. Even if it doesn't blossom into a friendship, it can be comforting to have at least one person's phone number when you arrive in a new city.
2. Don't be afraid to make the first move
When you're growing up, making new friends can be as easy as getting plonked down next to another kid on the playground. You don't really have to think about it, it just happens. You even get play dates. But consciously making new friends as an adult can feel a little strange. How do you ask someone to be your friend? What if they think you're asking them on a date? The best approach is to be up-front and candid. Explain that you're new in town. There's nothing embarrassing about saying you'd like to be friends. We've just forgotten how to say it.
3. Connect with your neighbours
Don't feel shy about introducing yourself to your new neighbours when you move in. If nothing else, getting to know the people you share a street or an apartment building with is practical, and your neighbours will probably appreciate the gesture. Small acts of neighbourly kindness can go a long way too, like bringing in someone's bins for them or handing out surplus produce from your veggie garden if you've got one. If you're in an apartment building, hold the elevator door open and strike up a conversation in the lift. To get to know your neighbours on a more personal level, you could invite them over for housewarming drinks or a backyard barbecue.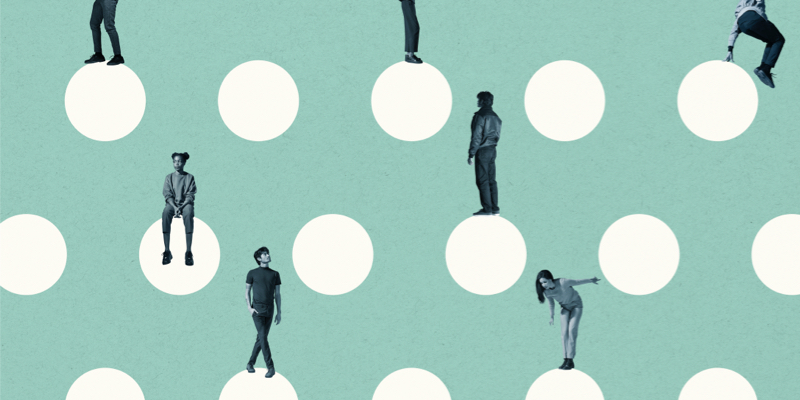 4. Get to know your colleagues
You spend more time with your colleagues than with your own mates, so why not make friends with your co-workers? See who's around to have lunch together or suggest going for a drink after work. Some employers run social clubs and employee network groups; find out what opportunities there are at your job to connect with your colleagues.
5. Practice saying yes
New friendships can take time to develop, which means you've got to be willing to put the hours in. If your new neighbour or colleague asks you to grab a coffee with them, try to get in the habit of saying yes. If someone at work has a spare ticket for a game or a show, put your hand up to go with them. This might put you outside your comfort zone at first, especially if you're not used to accepting invitations from new acquaintances, but it gets easier. Give yourself the best chance possible to meet more people and cultivate new friendships.
6. Know when to say no
Saying yes to some invitations doesn't mean going along with all of them. If a new friend invites you along to something and you really don't want to go — don't. Trust your gut. You're probably not going to have a good time at a gig if you can't stand live music, or a satisfying meal at a steakhouse if you don't eat meat. If the activity's not the problem and it's the person you don't want to spend your time with, it's still okay to say no. This might be hard to do if you're feeling lonely or homesick, but you deserve to wait for the right friend or situation to come along. There will be other opportunities to make new friends.
7. Get active in your community
Getting out of the house and involving yourself in your new community is an easy way to form local connections as you go about your daily routine. Instead of making your coffee at home every morning, find a neighbourhood café to visit instead. Rather than shopping online, explore your local shops and markets, and start building a rapport with the people in your community. Seeing a familiar face every day, even if it's just for five minutes while you pick up your flat white, can go a long way to stave off loneliness when you first arrive in town.
8. Seek out people with similar interests
Common ground is a solid foundation for any friendship, so once you're settled in your new location, start surrounding yourself with people with whom you share similar interests. If you're an avid reader, check out what events might be coming up at your local bookstore or library. They might run a book club you could join. If not, ask about starting one. If exercise is more your bag, track down your nearest parkrun and sign up. Parkrun is as socially inclined as it is health conscious, and many parkrun participants go for coffee together after runs. Or, join a gym that offers group exercise classes.
9. Use mobile apps to make new connections
Whatever your interests are, there's likely to already be a community built around them. Sometimes it's just a matter of finding them. Social apps like MeetUp make this easier. You can search by topic and location for people and groups in your neighbourhood. There are groups for just about anything: sport, knitting, hiking, writing, wine appreciation, practicing another language, and so on. If you don't see the sort of group you'd like to join, you could start one yourself.
10. Be patient
If it's taking you longer than you'd like to make new friends, try to stay positive. At the end of the day, you can't force a friendship. You can make room for one, you can seek one out, but you can't snap your fingers and have it happen overnight. Keep in touch with your friends back home while you're waiting to make new ones. Your old friends will be there for you. We live in a global world, and after the past couple of years most people will know their way around a Zoom hangout. And remember: your old friends were new once, too. The only difference between new friends and old ones is time.