Have you just become a new dad? Then you're probably experiencing a dramatic shift in your lifestyle right now as you adjust to having a tiny new human around. While plenty of this is new and exciting, pregnancy and birth can also stir powerful and unexpected emotions, in both men and women.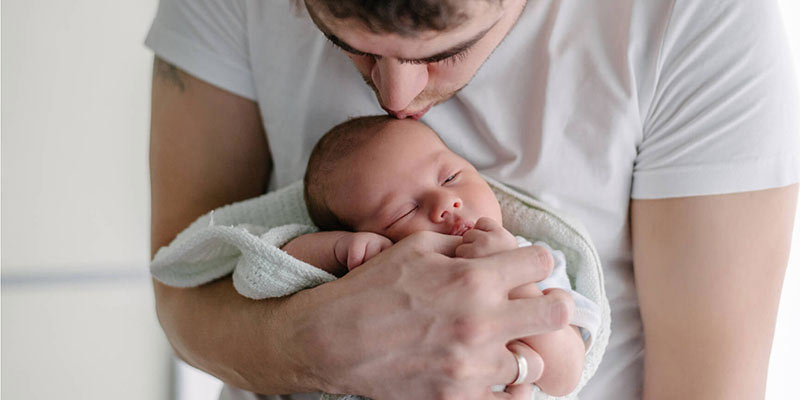 Postnatal depression affects 16 per cent of all new mothers, and is a condition which is becoming increasingly recognised and discussed. However, what's far less talked about is that new fathers can develop the condition as well. In fact postnatal depression can affect up to one in 10 fathers.
Recognising the symptoms

It's important to remember that life with a newborn can leave one or both of you feel tired and flat some days. This is to be expected as you both get used to a new way of life. Postnatal depression is more serious, and is characterised by symptoms that last longer than two weeks. These can include:
Physical signs: Lethargy, headaches, overeating or loss of appetite, trouble sleeping, and weight loss or gain.

Feelings and emotions: Unexplained sadness, guilt, shame, anger or anxiety. You might feel overwhelmed or out of control, and find less pleasure in things you used to enjoy.
Changes in relationships: Feeling disconnected from your partner, family and friends. You may be ignoring or not returning phone calls, or just want to be left alone.
Changes in behaviour: Unable to concentrate or carry out everyday tasks. You may be spending more time at work or using alcohol as a way to cope with how you're feeling.
MORE: Learn more about knowing the signs of postnatal depression.
Are some men more at risk than others?

It's difficult to say exactly what causes postnatal depression. The new pressures of fatherhood, financial strain, lack of sleep, a changing relationship with your partner or a traumatic birth can contribute to new fathers experiencing postnatal depression.
What's more, some men will find they're more likely to develop symptoms of postnatal depression if their partner is suffering from the condition, or if they have a family history of depression.

Another risk factor is having a strained relationship with the baby's mother through the pregnancy.

What should you do if you're suffering?

If you think you may be showing signs of postnatal depression, don't suffer in silence -- speak to a loved one or your doctor. Alternatively, you can phone beyondblue on 1300 22 4636 or Lifeline on 13 11 14.
Perinatal Depression and Anxiety Australia (PANDA) also has a website 'How is Dad Going' which is dedicated to providing emotional and mental health support for new and expecting dads.

Either way, just remember -- the sooner you recognise the signs and treat symptoms, the better you'll feel in the long run.

---
Need a little extra support?
Health Concierge
Eligible members with hospital cover can now talk to a member of our Health Concierge team for advice and guidance on how to have a healthy pregnancy, at no extra cost on 1800 789 414.#
Got a health question? 24/7 Medibank nurse phone service
Members with hospital cover can chat to experienced and qualified nurses over the phone to discuss any health questions or concerns and get professional advice on what to do next. Our nurses are available on 1800 644 325~ for round-the-clock health advice.
Medibank Mental Health Phone Support
Members with Hospital cover can talk with a mental health professional over the phone in relation to any mental health or emotional concern, 24 hours a day 7 days a week by calling 1800 644 325.~

Looking for something else?
Visit Medibank Planning, Pregnancy and Parenting for a range of tools and advice to help you at every stage of your pregnancy journey.
---
Help the way you want it
Contact us 
Call us on 134 190 to speak to a consultant. Alternatively, chat to us 24/7 online.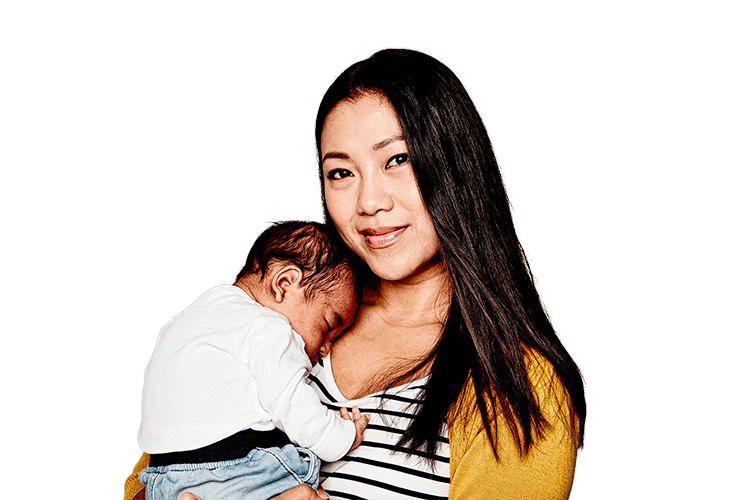 Have questions?
Our team of experts are ready to help!
Enter your postcode to find your nearest store to have a face-to-face chat!
.
Fill in the form below or get in touch by calling our dedicated line 1300 110 086.
We are open on Sundays.
In providing your telephone number, you consent to Medibank contacting you about health insurance.
We'll have someone call you soon to help with any questions you have.
Or, check out our FAQs and guides to help get you started.