Understanding the patient experience information
We began surveying our members in November 2016, about their experiences when staying overnight in hospital. Medibank members receive this survey via email 45 days after their discharge from hospital. We have based our survey on the Hospital Consumer Assessment of Healthcare Providers and Systems (HCAHPS) survey which has been rigorously tested, scientifically reviewed and used internationally.
This survey collects feedback from patients over a range of categories, including communication and engagement, care in hospital, hospital environment, going home, and how likely they would be to recommend this hospital to their family and friends, as well as providing an overall rating of their experience in that hospital out of 10. 
Our members have been asking us a lot of questions about what's a good hospital for them and what should they be looking for. Going to hospital isn't an everyday experience and it can often be daunting, so it's not surprising that our members want greater transparency and help navigating the healthcare system.
You're able to see information about what people thought of their hospital experience - how staff interacted with them, how clearly they received advice about their medicine, their care while they were in hospital, the quietness and cleanliness of the hospital and how they were discharged when going home.
The release of this information is part of our commitment to increasing transparency around health insurance and the healthcare system. It follows the launch earlier this year of our Procedure Cost Estimator and the addition of out-of-pocket information for more than 14,000 specialists to our Find a Provider tool.
With more Australians going to hospital than ever before, we want to provide peace of mind and help them make the right choices for themselves and their loved ones by being more informed. 

We have compared the patient experience scores of similar sized private and public hospitals for which we have at least 25 completed survey responses in the most recent 12 month period. Hospitals have been grouped together into four comparison groups of hospitals of a similar size and service offering (including whether they have a 24hr accident and emergency department and an intensive care unit), using the Australian Institute of Health and Wellness (AIHW) private hospital and public hospital peer groups.
'Better than' or 'above' means that the hospital's score is in the top 25% of scores for that area of patient experience for hospitals in their comparison group. 'Lower than' or 'below' means that the hospital's score is in the bottom 25% of scores for that area of patient experience for hospitals in their comparison group. 'About the same' or 'similar' means the hospital's score for that area of patient experience is between the top 25% and the bottom 25% of scores for hospitals in their comparison group.
Patient experience scores have been adjusted to account for differences in patient factors that were found to have either a negative or positive impact on patient experience. The University of Melbourne conducted an independent review and validation of the patient experience data and recommended an approach to adjusting the patient experience scores to ensure a fair comparison between hospitals. For example, a patient's age, gender, self-reported health status or type of treatment received in hospital were among the factors that were found to have either a positive or negative impact on patient experience that we have adjusted for. 
Medibank has not ranked hospitals. We know that there are many factors that can influence how satisfied a patient is with their experience during an overnight stay in hospital.

Our website compares hospitals of similar sizes, we know that larger hospitals with an emergency department that treat a large volume of patients that tend to be louder where smaller hospitals don't face the same challenges.
Each hospital's performance is compared to similar sized hospitals, and categorised as either performing lower than similar hospitals, performing about the same as similar hospitals; or performing better than similar hospitals.
Patient experience information is not available for all hospitals. Hospitals must have a minimum of 25 Patient Experience Surveys completed by Medibank members in the last 12 months to be eligible to have their results published.
This information is reflective of Medibank members' experience when staying overnight in hospital for acute care. Some hospitals that provide rehabilitation or psychiatric treatment and day-procedure only hospitals will also not be listed.
Some eligible private hospitals may have chosen not to have their results published.
View hospital experience scores
We surveyed over 30,000 members who've stayed overnight in an Australian private or public hospital, to better understand what they liked and disliked about their care. Their experiences have helped build this tool for you. This tool reflects member experience but does not reflect clinical outcomes.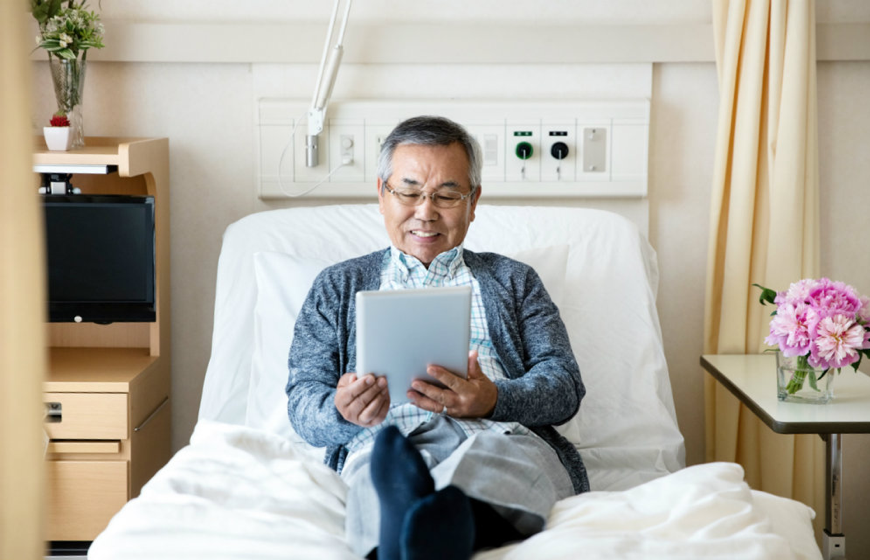 Have questions?
Our team of experts are ready to help!
Enter your postcode to find your nearest store to have a face-to-face chat!
.
Fill in the form below or get in touch by calling our dedicated line 1300 110 086.
We are open on Sundays.
In providing your telephone number, you consent to Medibank contacting you about health insurance.
We'll have someone call you soon to help with any questions you have.
Or, check out our FAQs and guides to help get you started.