As the weather gets colder and the nights draw in you might be thinking about planning a winter getaway. If you're planning to stay local or travelling by road, it might seem like the perfect opportunity to take your furry friend along for the ride. Holidays with your pets can be great, but it's important to make sure you're prepared.  
Accommodation 
Making sure that where you're staying is pet friendly feels like stating the obvious. However it's not enough to check that the place allows pets; it's worth checking that it's right for your particular pet too. Will it be accessible for your pet or are there steep stairs to negotiate that might be a challenge for an older pet? Is there adequate outside space? If you're going to be camping, how will you keep your pet warm enough? You know your pet best so make sure you thoroughly check out the space beforehand to make sure it's suitable. 
Climate 
What's the climate like at your destination. If you're not going too far afield the climate shouldn't vary too much but if you're travelling to another state within Australia (especially a snowy region or places that get frosty at morning and night), you might want to check that the temperature or humidity are suitable for your pet's breed. If it's very different to what they are used to it might be worth considering if they will be happy and comfortable. Remember that sudden changes can cause pets to become distressed or ill. It may not be as easy to care for them when you're away from home, so it's worth being prepared.  
Activities 
Have a good think about what kind of activities you'd like to do during your trip. Will your pet be able to accompany you or will they be restricted? If you're likely to have to leave your pet at home all day, whilst you go skiing it might be worth thinking about if they'd be happier with a dog sitter or in a boarded kennel where they can have attention and stay active throughout the day. Ideally your pet would be active and entertained throughout the day when on a winter getaway with you so keep that in mind! 
Travel time 
How are you planning to reach your destination? How long will it take? These are important considerations when planning a trip with your pet. Long journeys can be stressful for animals so make sure you're well prepared for the trip and seek advice from your vet on how to manage your pet's comfort. You should also make sure that a water bowl and water supply are locatable during the trip to keep your furry friend hydrated. On a winter getaway it's especially important to think about keeping your pet warm at all times, and that includes travel time. Packing a jacket or a warm blanket is a must! 
If you've considered all the above and have planned the perfect trip for both you and your pet, here's a handy checklist for before you set off.  
Packing list 
Food & food bowl 
Water bowl and a portable bottle of water for the journey 
Bed & blankets 
Favourite toys and treats 
Leads and harnesses 
Grooming tools, shampoo and towels 
Favourite toys and treats 
A safe and secure crate if needed for travel or sleeping at destination 
Vaccination certificate 
Pet Insurance 
Pet first aid kit 
Flea treatment 
Travel sickness pills (if required) 
Vet phone number for emergencies 
Medications that you pet may be taking 
Nail clippers to protect your pets paws from the snow. Trim nails and fur around their feet to prevent chunks of frozen snow matting their fur. 
All weather booties to protect paws from rough terrain (optional) 
Winter coat or blanket if needed 
Considerations whilst you are away 
It's easy to get swept up in the excitement of holiday, however, here are some things to keep in mind when you're away with your pet.  
Give a little extra TLC: whilst you probably dote over your pet at home, it's worth keeping an extra beady eye on them whilst in an unfamiliar place. Giving them an extra brush and dry after a wet, windy walk and checking for damages to paws and fur are extra important when your furry friend is dealing with unfamiliar terrain.  
Avoid dehydration: if your holiday is packed with walks and activities, no doubt your pet will be over the moon. Just make sure that they're getting extra water to avoid dehydration. When its cold outside it's easy for us humans to forget to drink water ourselves, so setting yourself reminders to make sure your pet is properly hydrated is even more important.  
Make allowances: even if your pet sleeps downstairs in the dark at home, it's worth remembering that they might be feeling a bit more nervous in a new place. Putting their basket in your room or leaving a lamp on could help them feel more settled. 
Watch for wildlife: If you're visiting somewhere new it's worth reading up on the local wildlife. Animals in the wild are unpredictable and can cause problems for your pet. Keeping your pet on a lead and keeping an eye out for any signs of wildlife will help keep your furry friend safe.  
Are you ready for a winter adventure with your pet?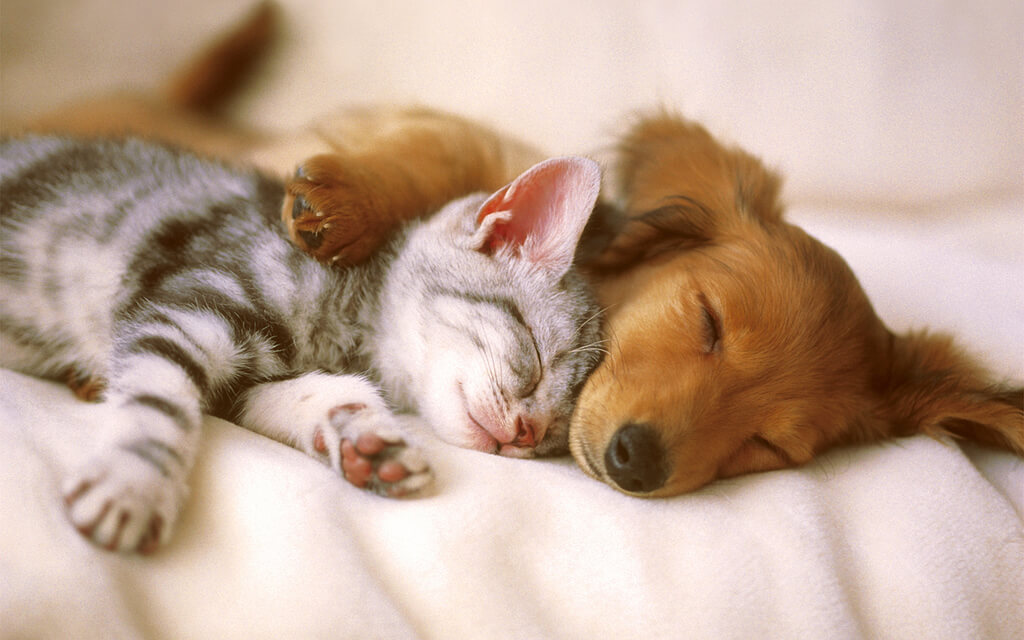 Looking for Pet Insurance? 
Get peace of mind with Medibank Pet Insurance. Plus, health members save 10%.
Important things you should know

Medibank Pet Insurance is issued by The Hollard Insurance Company Pty Ltd ABN 78 090 584 473, AFSL 241436, is arranged and administered by PetSure (Australia) Pty Ltd ABN 95 075 949 923, AFSL 420183 (PetSure) and is promoted and distributed by PetSure's Authorised Representative (AR) Medibank Private Limited ABN 47 080 890 259, AR 286089. Terms, conditions, waiting periods and exclusions apply. Any advice provided is general only and does not take into account your individual objectives, financial situation or needs. Please consider the Product Disclosure Statement (PDS) to ensure this product meets your needs before purchasing. PDS and Target Market Determination available at medibank.com.au/pet-insurance