Medibank is proud to be the official health and wellbeing partner of parkrun.
Whether you're joining parkrun for the first time, or a more seasoned parkrunner that just needs your memory refreshed, we've put together this handy guide to everything you need to know about parkrun.
Firstly, all you need for parkrun is your barcode and something comfortable to wear!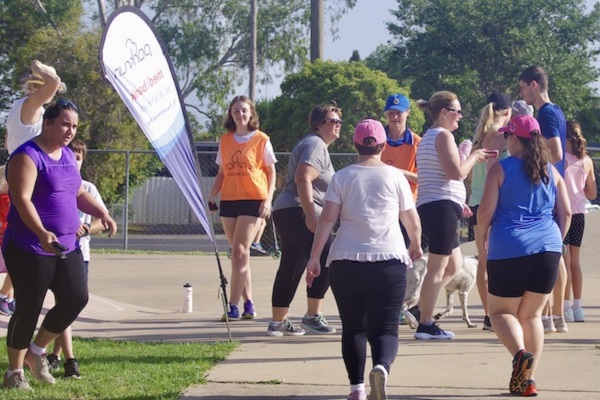 How do I sign up for parkrun?
Signing up for parkrun is free and easy, you sign up once, print your barcode, and then just turn up! Any location, anywhere around the world, any weekend you want.
Here's a link to the parkrun registration page.
If you think you've already signed up to parkrun, please don't re-register. It's really simple to reset your password and find out your details. You can get help to do that here, or contact the parkrun support team if you're having problems, they're always happy to help.
If you've misplaced your barcode, click here to receive a printable version. A paper or digital copy is fine, or if you fancy something more durable parkrun have a wide range of barcode products available to buy here, with profits going back to support parkrun.
Next up, you just need to decide where you're going to parkrun.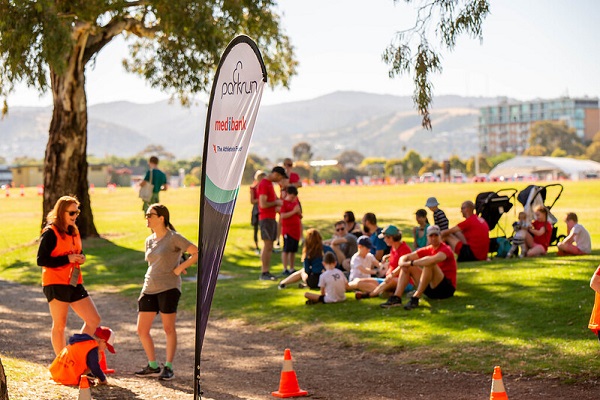 How do I find an event?
Finding your local event is really simple with the parkrun map, which you can find here.
Each event has its own course page where you'll find:
Contact details of the event team if you have any questions.
A map that shows the course and the start and finish areas, as well as some handy tips for getting there, including nearest bus stops and train station, as well as the event postcode.
Details of the volunteer team and how you can get involved.
Upcoming cancellations and other parkruns nearby.
Many events also have their own social media pages where you can get in touch with the team, give them a search on Facebook and Twitter.
Do I have to complete 5k?
parkrun can be whatever you want it to be. There are ways to get involved that do not involve completing 5k, and there is no pressure to complete the whole course if you've started and don't feel able to continue (although we think you'll surprise yourself!)
You can also just head down to your local parkrun event and watch what's going on, soak up the atmosphere and get to know your local team.
For anyone starting out on their parkrun journey, or thinking about building up to the magic 5k distance, our simple and easy walking plan 'Strive for five' can be found here. You can do that anywhere, any time.
There's also the option to get involved as a volunteer.
How do I volunteer?
Volunteering is super easy, loads of fun, and there's no training or experience required, one of the event team members can just show you what to do on the day. There's a variety of roles you can get involved in.
parkrun has gone app only for barcode scanning and timekeeping now so remember to download the app, and have a fully charged phone, as well as access to your own printed barcode if you're doing these roles.
You can download our Virtual Volunteer app for iOS here and Android here.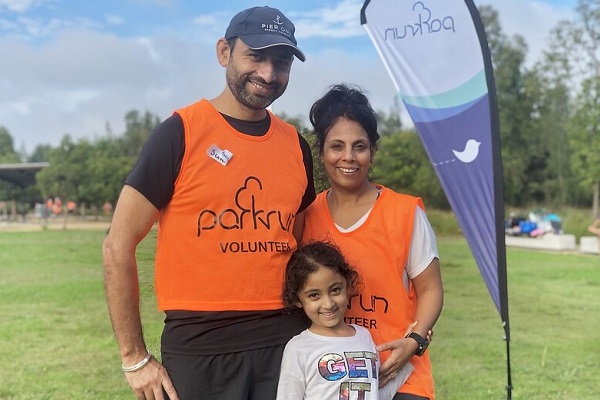 To volunteer just  find your local event on the map and drop the parkrun team an email at the address on the course page, or via social media. Someone will get back in touch with you and you can have a chat about roles, what you'd like to do, how you can help, and the team will answer any questions you might have.
What does parkrun look like?
What can you expect to see at a parkrun? Have a read of the parkrun blog here for a more in depth look at the events.
But what you really need to know is that parkruns are friendly, relaxed environments, where there are people of all shapes and sizes, abilities and backgrounds, some people will be in sports kit, some not, some people will walk and some will run, many will just be there to enjoy the morning.
So, please don't feel any pressure.
There's a short First Timer's Welcome for anyone who'd like a little more information on the day.
We can't promise a safe space to leave your belongings so please bring as little as possible, all you need is your barcode and something comfortable to wear.
What happens after parkrun?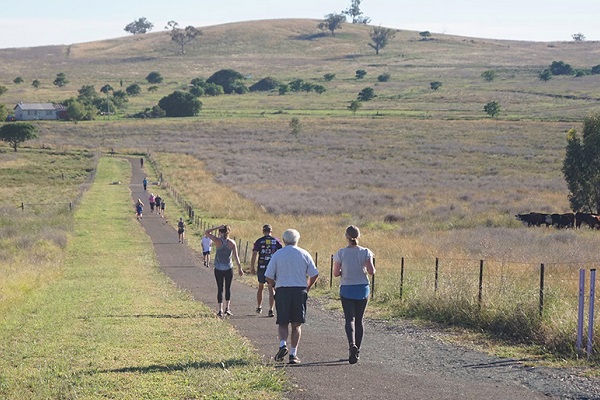 You'll feel fantastic!
Whether you've walked, jogged, ran, volunteered, or gone along to watch, you'll have set yourself up for the rest of the weekend.
Once the results have been processed (and if you're volunteering someone will help you with this) you'll get an email from parkrun with all the details of your participation.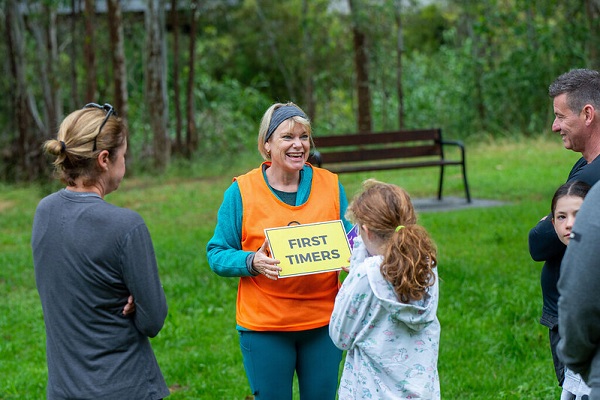 Everyone has their own record on our website, where you can track your progress and see all of the parkruns you've been to. Just sign in online with the details you created when you registered and all the information is always there.
You can reprint your barcode from this page on the website too, as well as update your details, or change your communication preferences.
Happy parkrunning!