A less stressful hospital stay

The more relaxed, comfortable and well rested you are during your hospital stay, the stronger you will be for your recovery.
Try to reduce stress and boredom where you can. Take books, magazines, music and any other portable entertainment you enjoy that will help keep your mind occupied. Even bringing some small familiar items from home—such as a favourite blanket, photos or drawings from little people can make the hospital environment feel more relaxing.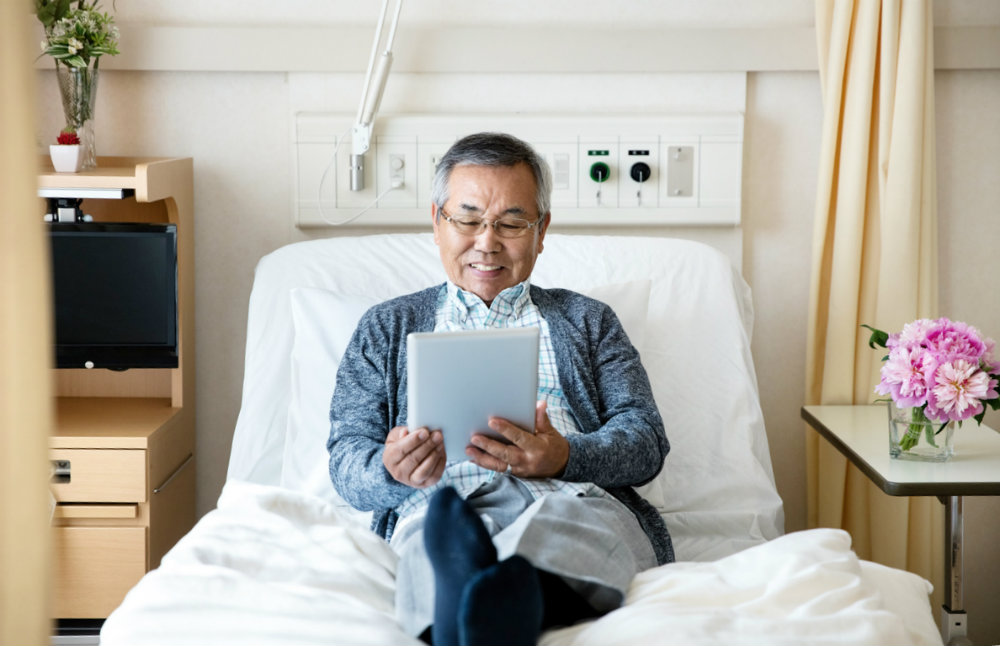 Get the best sleep you can

If you are staying overnight getting a good night's sleep in hospital can be tricky. Night-time noise and interruptions are common at hospitals, disrupting sleep cycles and leaving you sleep deprived and at risk of complications. But there are several things you can do to minimise disruptions at night and improve your sleep.
Tips to sleep better in hospital

Try to go to sleep and wake up at around the same time each day
Aim to relax and calm down for half an hour to an hour before you plan to go to sleep
Pack some ear plugs to minimise disruptions and use an eye mask to block out light
Turn off alarms and switch phones to silent
Listen to relaxing music or use relaxation techniques
Ask the hospital staff for warm blankets (or bring an extra one from home)
Try not to drink too much before you go to bed and take night time medicines in early evening
Politely ask staff to be as quiet as possible and ask to keep the door closed, if appropriate, to reduce noise
While it's better not to use electronic devices just before bed, if you want to mask hospital sounds there are smart phone or tablet apps available that play white noise, fans or other calming sounds.
Don't underestimate a good night's sleep—it helps coordination, cognitive performance, mood, metabolism and immune function.
Dealing with pain: don't suffer in silence

Let staff know if you're experiencing pain or discomfort. They may be able to give you pain relievers or help you get more comfortable. This will also help you relax and reduce stress and may even improve your appetite, which will not only make your hospital stay easier, but may also help you recover better.
Preventing infections

Anytime you're admitted to hospital, there's a risk of infection. But there are some simple ways to reduce your risk.
Wash your hands
Washing your hands often— and making sure the people around you do too—is one of the most effective ways to prevent infections. Wash and dry your hands well after you use the toilet, touch surfaces such as door knobs, after you cough or sneeze and before you eat. Wash your hands carefully with soap and water or rub together with alcohol-based hand sanitizer. Regardless of which method you use, scrub or rub for about 20 seconds

Be assertive
Tell your nurse if you notice:

that your dressings are not clean and dry or if they are starting to come off
the area around your IV drip is dirty, damp or wet
that tubes or catheters feel displaced.
Ask family and friends to hold off on visiting if they are sick with cold, flu or any other potentially contagious illness.
Ask everyone to wash their hands!
Eat nourishing foods
It can be tricky to eat well in hospital. You may have little or no appetite, you may be experiencing nausea or other pain or discomfort. You may feel anxious or the hospital food simply may not be to your liking.
However it's really important to keep your strength up. Try to eat as well as you can—choose the foods you enjoy and that you think you can tolerate.
When you're feeling better and your appetite is back, you can focus more on changes to your diet that your doctor or dietitian recommends.
Tips to keep your nutrients up
Tell your doctor or nurse if you are experiencing pain or nausea—pain relief or nausea medicine may help improve your appetite too
If you have difficulty eating, you may need help from nurses, assistants or relatives—don't be afraid to ask
Try to drink small amounts of water regularly, starting when you wake up in the morning
Sit in an upright position when you eat
Move around as soon as you can
Moving and being active helps improve circulation and blood flow which will help you heal and recover more quickly.
Looking for something else?
Visit our Hospital Assist homepage for a range of tools and advice to help you at every stage of your hospital journey.
Help the way you want it
Contact us 
Call us on 134 190 to speak to a consultant. Alternatively, chat to us 24/7 online.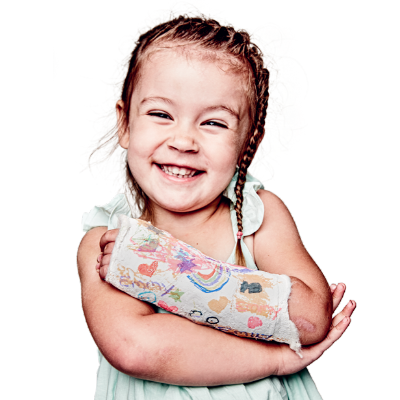 Have questions?
Our team of experts are ready to help!
Enter your postcode to find your nearest store to have a face-to-face chat!
.
Fill in the form below or get in touch by calling our dedicated line 1300 110 086.
We are open on Sundays.
In providing your telephone number, you consent to Medibank contacting you about health insurance.
We'll have someone call you soon to help with any questions you have.
Or, check out our FAQs and guides to help get you started.