For many people, there is a gap between things that feel good and things that are good. In other words, healthy things seem less fun. The good news is that in many cases, if something feels good, then it probably is - you might just not realise how!
At Medibank, we're trying to help Australians live better by uncovering and celebrating the unexpected benefits in activities they actually enjoy doing.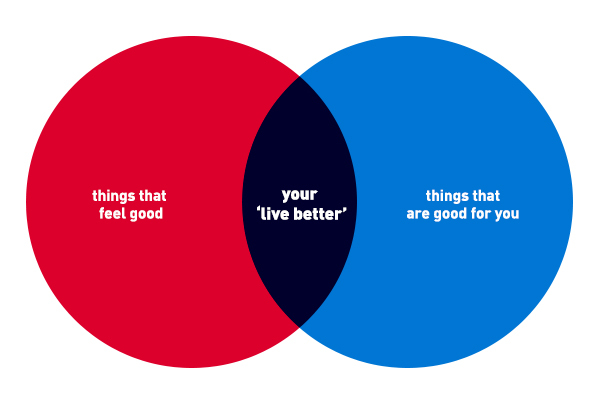 For example, did you know that having sex may be good for your heart health? Or that skinny dipping may improve body self-esteem and confidence? Or that listening to heavy metal can actually calm some people down? Don't believe us? Meet Garth.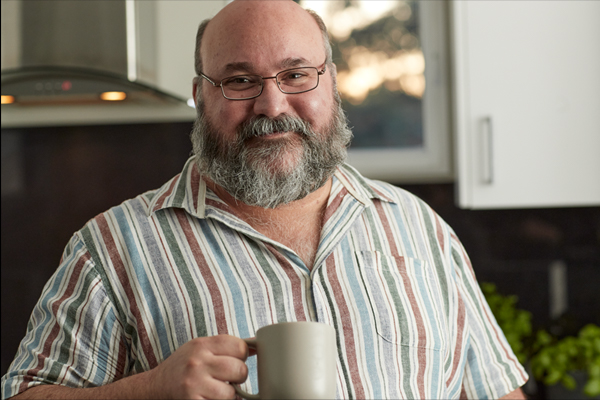 "Death metal calms me down."
Garth is 44 years old, works in customer service, and despite appearances, he lives for heavy metal. For him, metal is more than just another genre of music - it's a tool to lift and shift his mood.

If he wants to psych himself up and have a good time, it's 'glam metal'. If he wants to tap into a more emotional state, 'industrial metal' is his go-to. Most interestingly though, if he has a particularly tough day at work, it's 'death metal' that helps calm him down.
He describes getting lost in the music: "The beat of the drums sync up to your heart beat. The guitars come in and take you to the next part of the journey. Then the lyrics come in and they lead you to feeling happy, or sad. It depends what emotion you want to feel."
When most people think of calming, meditative behaviour, they imagine someone sitting cross-legged in silence, or with subtle accompanying music or a mantra. While this works for many, Garth prefers to pop on his headphones, press play on some Stabbing Westward and scream along to the lyrics. He'll be the first to admit that it's not everyone's cup of tea (particularly his partner, Alan's) but for Garth, the connection with metal runs deep.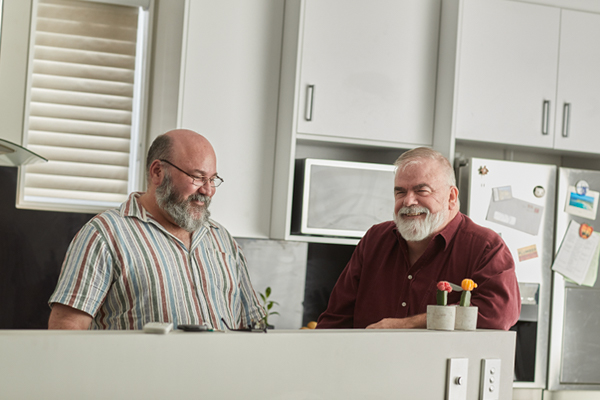 "[metal is] a voice in a niche market that says it's okay to be you."

"When I grew up, men were supposed to be emotional automatons. We weren't allowed to cry." Like many young men and women, metal showed Garth how to express himself and gave him the confidence to do so. When asked what heavy metal was, he replied, "a voice in a niche market that says it's okay to be you. And that's what I found. Why's that not a good thing?"
The power of music is hard to deny. We sing to celebrate, dance to form bonds, and even mourn to music. It is a universal language that says more than words ever could. It has a profound impact on our quality of life, which is why we are talking about it as part of our Live Better program.
We want to help you find things that make your individual life better. Want to exercise more but hate running? Find a trampoline and bounce on it! It's great for your physical health AND it's fun! Need to clear your mind but don't want to meditate? Ever tried skinny dipping!? That might do the trick.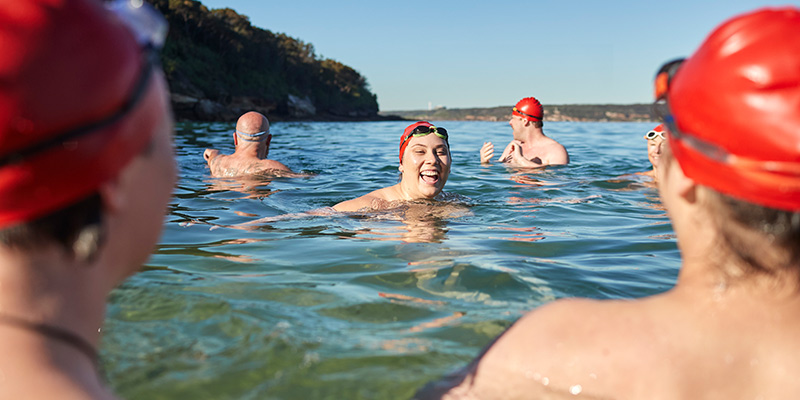 Introducing the Live Better program

Your version of 'live better' is a deeply personal thing, which is why our Live Better program aims to have something for everyone who wants to try and maintain a better quality of life. We have hundreds of articles, activities, and videos to get you inspired, from delicious recipes through to things like hip-hop yoga. There are even deep-dive courses for people who have a particular interest in a certain area, like gut-health. There is so much in there, you need to see it to believe it.
To unlock the real power of Live Better, eligible Medibank members with hospital or extras cover can earn points through the Live Better app just for getting involved, and these points can be redeemed towards rewards. Ripping up the living room dance floor? Amazing. There's some Live Better points. Cooking up a storm for the in-laws? Season yourself with some more points. You've earned them.
These points can be redeemed towards a $200 premium payment, or to get more on extras such as remedial massage. You can even use points to redeem gift cards from our incredible select partners, like Apple, adidas and Fitbit (to name a few).
So, the big question. Have you found your version of live better? If so, why aren't you getting rewarded for doing it?