Congratulations on deciding to bring home a new dog! Being a new puppy owner is a thrilling chapter in your life that will bring excitement, love and fun into your home.
A new puppy can enhance your mental and physical health and their energetic and playful nature will have you on your feet.
Studies by the BMC Psychiatry reveal that a dog's companionship "[alleviates] worry, [provides] comfort and [mitigates] against feelings of isolation and loneliness".
Becoming a dog owner means you'll have new responsibilities and unfamiliar tasks which can sometimes seem daunting. Don't worry, this guide breaks down all the essential tasks and appointments to help you navigate the journey of bringing your puppy home.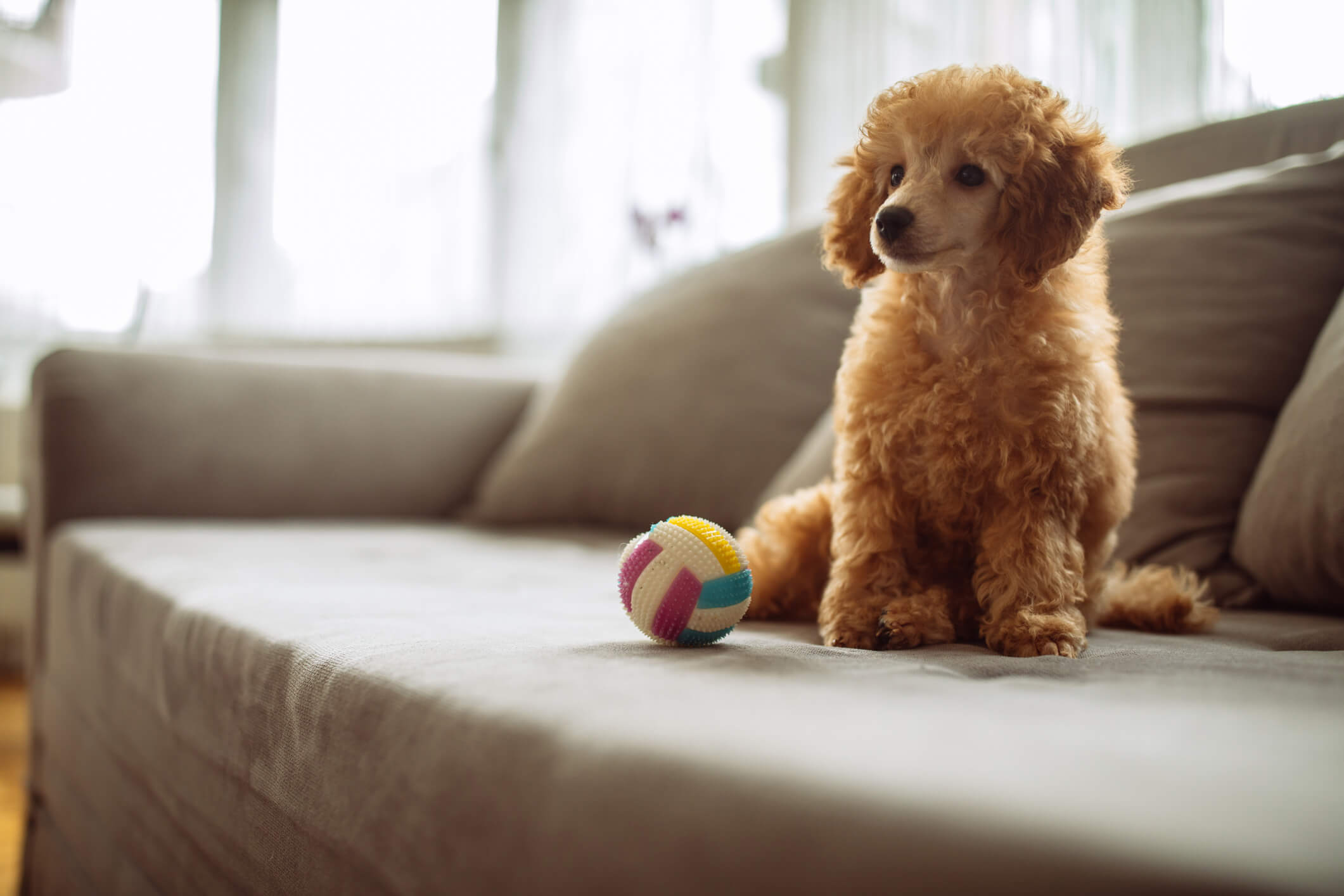 New puppy guide
1. Getting equipment sorted
Set up a special space in your home for your new puppy to sleep, eat and play. Be sure to pick up all the essential puppy supplies, including:
Dog collar
Dog leash
Puppy bed
Dog crate/kennel
Dog bowl
Dog toys
Clean up bags and training pads
Grooming items such as puppy nail trimmers and dog shampoos
Dog food (wet food or dry food)
Preparing your new puppy supplies ahead of their arrival will make for a smooth transition and is a fun task which you can tick off your new puppy checklist early.
2. Keeping track of your dog – microchipping and registration
When you microchip your dog, you are giving them life-long identification that is required by most Australian states. Take your new pal to your local vet or an authorised implanter to receive a unique animal ID.
To allow for a swift reunion of any misplaced or runaway pups, once microchipped, contact your local council and register your puppy.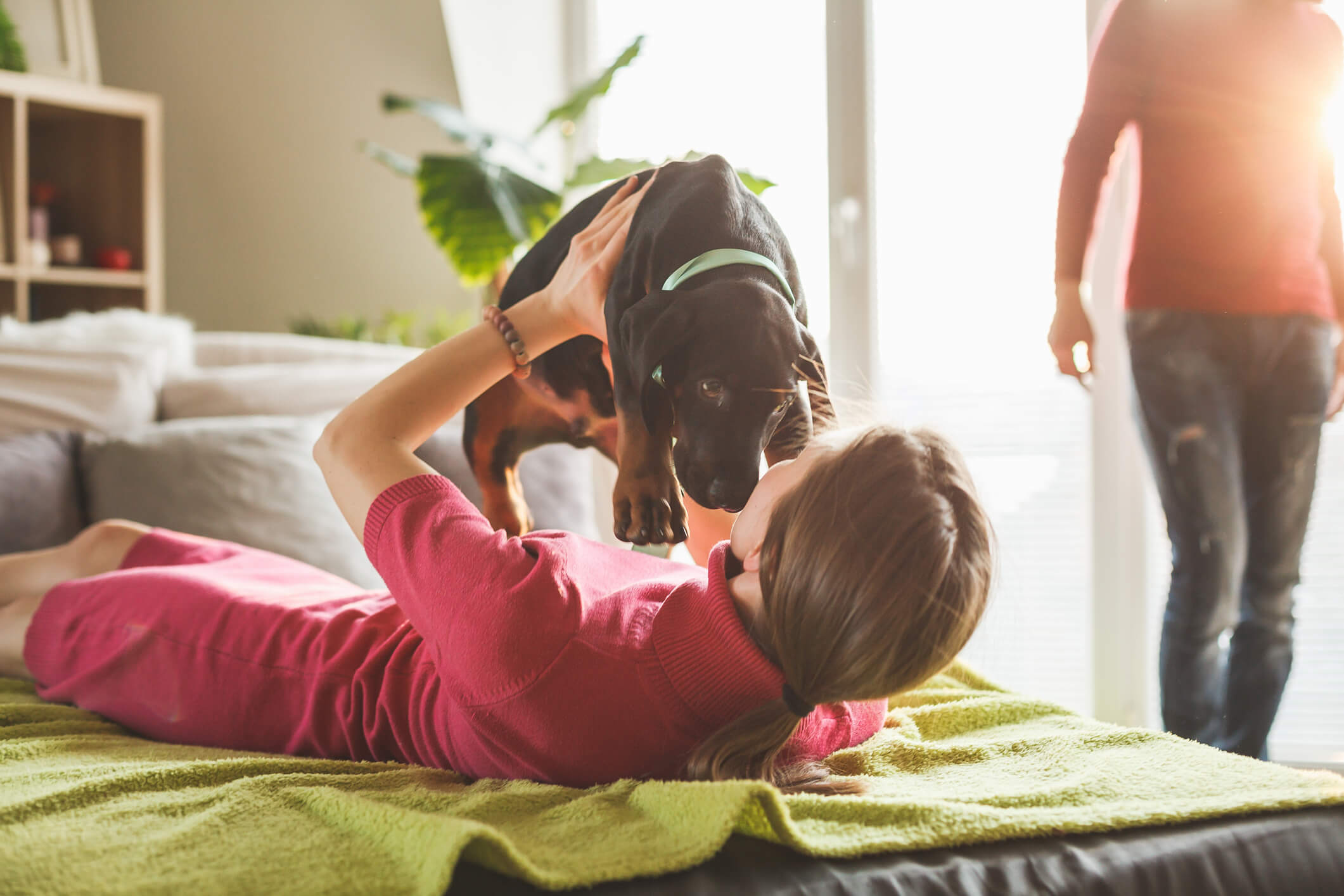 3. Consider protecting  your dog with pet insurance
There is a chance that your dog might need medical attention throughout his or her life and certain breeds have heightened risks with pre-disposed conditions. Across the country, pet owners spend a whopping $2.6 billion a year on vet services, with two-thirds of that accounted for by dog owners. Consider protecting your puppy from the start with pet insurance, giving you peace of mind knowing that your companion is protected.
4. Know the necessary puppy health checks – vaccinations, desexing and more
These required medical treatments will keep your puppy happy and healthy:

Vaccinations
Puppies are required to have their shots within the first 4 months. This involves three vaccines occurring at 6 – 8 weeks, 12 weeks and 16 weeks. Puppy vaccination time frames can vary so always follow the instructions of your trusted vet.
It is important to remember that your puppy must have completed their vaccination schedule before they venture out into public areas or interact with other dogs, so it's worthwhile getting this item ticked off your new puppy checklist as soon as possible.
Desexing
Desex your puppy from three months of age, this will prevent accidental litters as well as decreasing territorial markings and roaming behaviour. Desexing your dog can also reduce the risk of certain diseases like pyometra, mammary tumours and metritis.
Worming treatments
Puppies also need worming treatments as their developing immune system makes them vulnerable to parasite infections. You should start the intestinal worming programs by 4 weeks of age. Vets recommend parasite treatment every 2 weeks until they reach 12 weeks, and then monthly until 6 months old.
5. Training & socialising your new dog
New puppies require a lot of attention and should not be left alone for long periods. Begin toilet training early and take him or her to puppy school to help instil good behaviour from an early age. Remember that reward-based training doesn't always have to mean treats - a good scratch, cuddle or playtime with a favourite toy are all great rewards.
This early stage in new pet ownership takes a significant time commitment and patience for your new best friend. You should gradually increase your absences, leave the puppy entertaining toys and reward any good behaviour.
Your puppy will enter the 'socialisation window' in their first 3-4 months and will be open to new experiences in this period. Prepare your puppy for a social life ahead by bringing them into new environments with other puppies and dogs. Encourage new situations safely and steadily, taking note of the coinciding immunisation periods as your puppy may not be protected from all diseases just yet.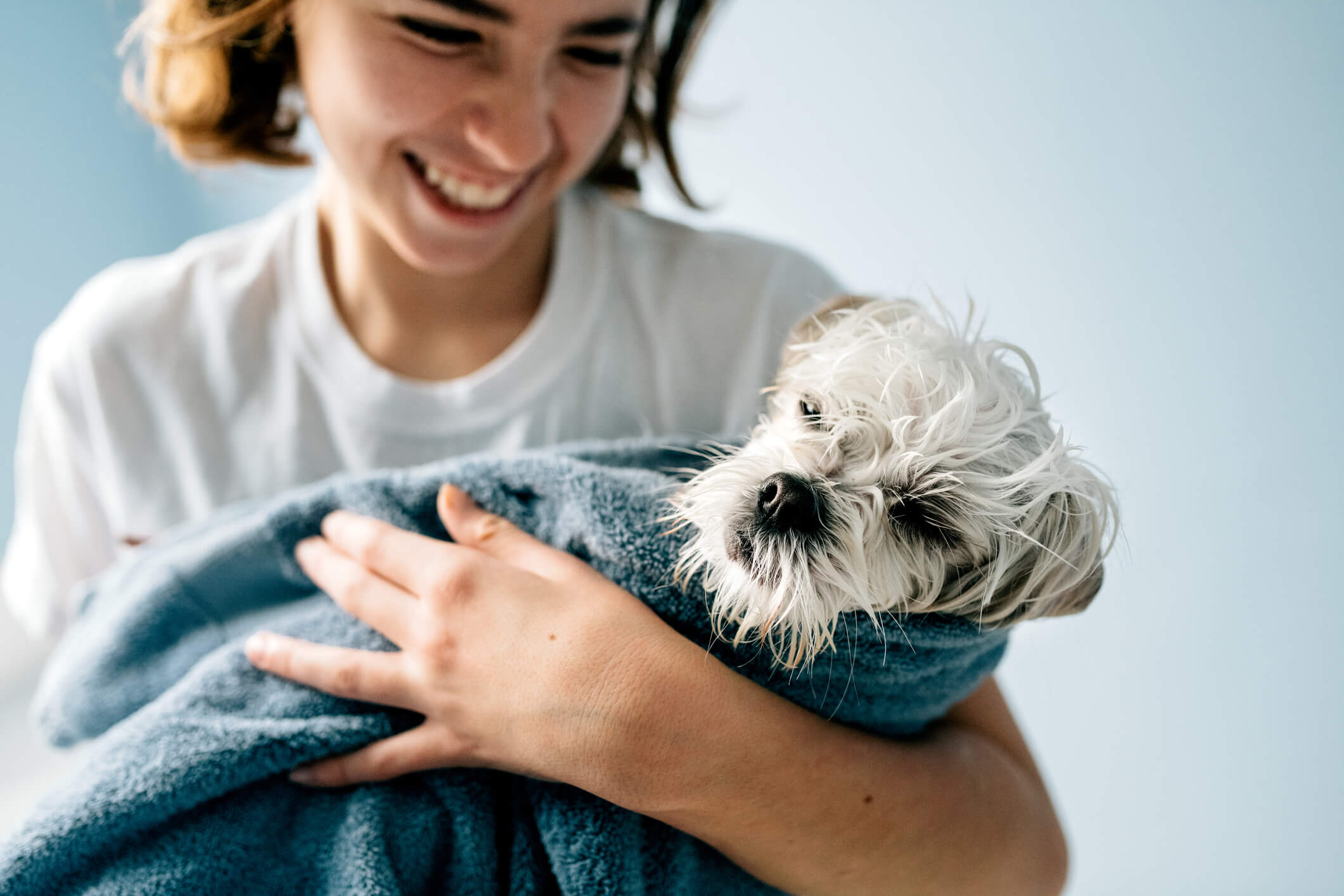 This is also a great time for you to make new puppy-owning friends at the local dog park. Being a dog owner can broaden your network and it's a great way to meet like-minded people who can share in this new journey.
Owning a pet increases the joy and excitement in your life, giving you a companion, loyal friend and partner. Remember that every dog is different with unique qualities and personality traits. Have fun getting to know your new puppy and talk to your vet if you have questions.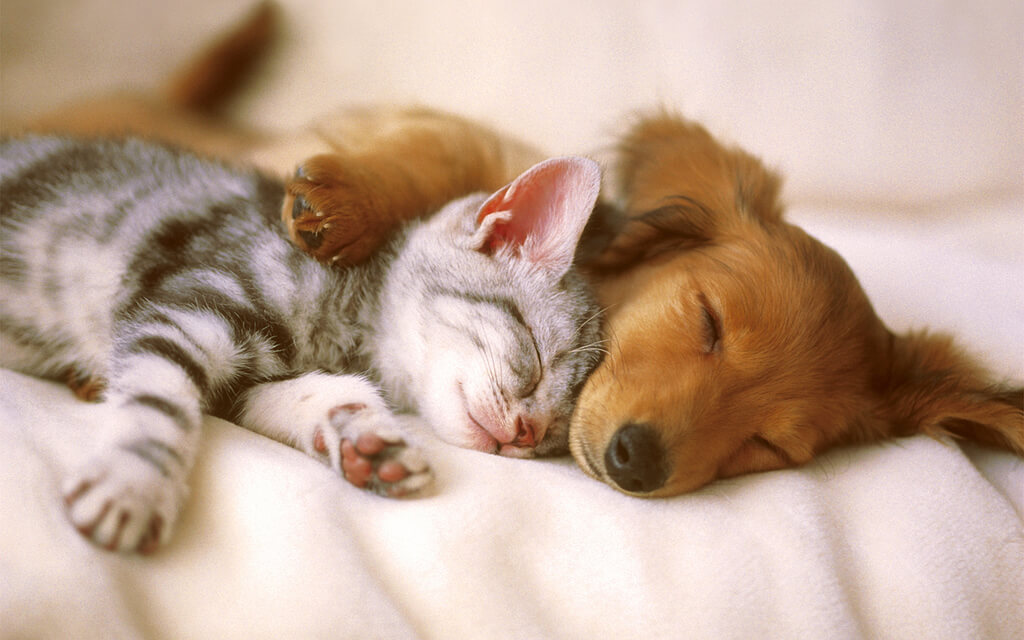 Looking for Pet Insurance? 
Get peace of mind with Medibank Pet Insurance. Plus, health members save 10%.
Important things you should know

Medibank Pet Insurance is issued by The Hollard Insurance Company Pty Ltd ABN 78 090 584 473, AFSL 241436, is arranged and administered by PetSure (Australia) Pty Ltd ABN 95 075 949 923, AFSL 420183 (PetSure) and is promoted and distributed by PetSure's Authorised Representative (AR) Medibank Private Limited ABN 47 080 890 259, AR 286089. Terms, conditions, waiting periods and exclusions apply. Any advice provided is general only and does not take into account your individual objectives, financial situation or needs. Please consider the Product Disclosure Statement (PDS) to ensure this product meets your needs before purchasing. PDS and Target Market Determination available at medibank.com.au/pet-insurance