Medibank is proud to be the official health and wellbeing partner of parkrun.
1. Turn up and participate
First up, Steve's tip is to simply turn up! "Get involved, be consistent and get into a parkrunning rhythm that works for you. Running is a very specific sport and to run faster and to get a PB you need to practise! So getting out there each week to participate should be your very first goal," Steve said.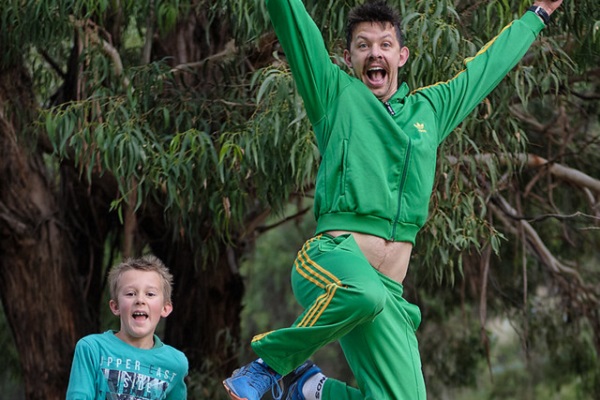 2. Set realistic goals
Next, Steve recommends to not compare PBs from the past, PBs have a shelf life and are somewhat fluid according to what stage of life you are at. Steve says, "I think it's ok to re-set your PB intermittently. I am a good example of someone not running PBs anymore, I'm on a sliding trajectory away from my PB, so I want my times to slow as gently as possible.
"PBs are a relative thing according to where you're at in life," Steve said. "It's therefore essential to set realistic benchmarks that relate to you and your current situation. For example, you might be coming back from an injury, so your first run back is a PB in itself and you should simply be delighted with that."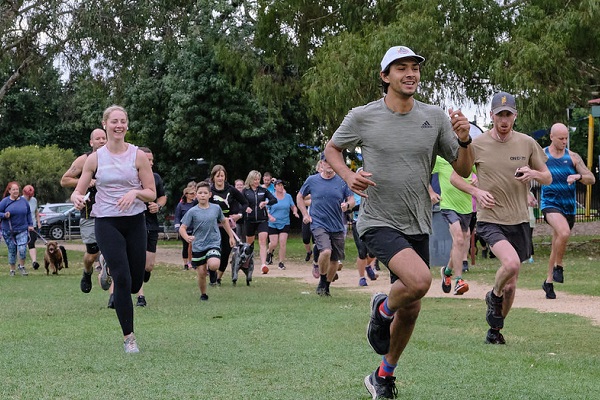 The training process

Steve's next big tip is to train and train hard. He said, "you have to sneak up on a PB, it doesn't just happen and it doesn't happen accidentally." Incorporate intervals or 1km bursts into your running. Steve recommends exposing yourself to the pace you want to run at for short bursts.
"Around four weeks before your target parkrun, run one kilometre at your goal pace. Then, the next Saturday, run the first 2km at your goal pace, and so on. This will start to get your body ready for the exertion and expose yourself to the pace you want to run at little by little. Steve goes on to give a mental tip, "this gives you mental confidence as well because you've already run at that pace previously," Steve said.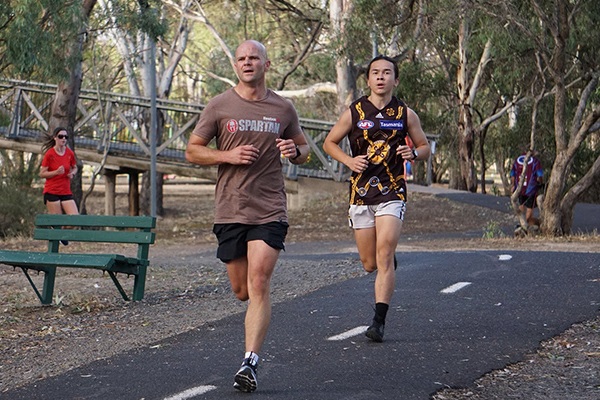 Train further than 5km
The next top tip is to train further than 5km. "In the lead up to your PB attempt, do more than a 5km run. Train for 6 or 7km so the 5km parkrun distance doesn't concern you. This helps prepare your body physically as it is more conditioned, but also mentally as it help you to know that the distance won't be problem. Ideally, its best to train for the distance first and then aim to increase the speed second."
Pick the course
Pick a fast course is Steve's next hot tip. "Research fast and flat courses – these events will give you the best chance at getting a PB. Take into account other factors such as the weather. For example, a Victorian in Queensland, might find it to be too hot," Steve said. On the flip side, Steve also said fast weather was conducive to faster running, so study the forecasts!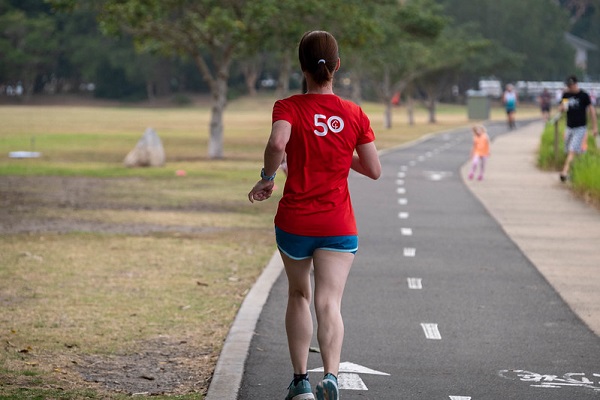 Lean on a mate
Use a pacer! Let someone else set the pace for you and take the pressure off. You could ask a friend who you know can hold your goal pace. Steve advises, "this will enable you to focus less on yourself and makes you less fixated so that the speed doesn't get the better of you. It helps you run through the discomfort and then the outcome will take care of itself."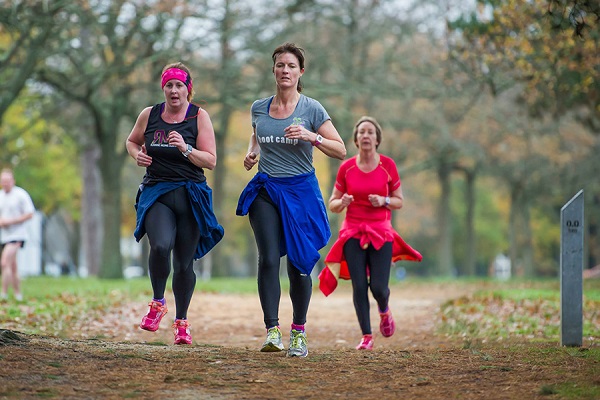 Think outside the square
Think about getting PBs in different ways to keep it interesting. "You could try a parkrun PB at different events and this can give you a different challenge. Different courses will allow for different opportunities to work on; different surfaces, different number of turns or inclines. It will give you something else to focus on rather than just speed. Also, trying different events gives you an opportunity to explore different places and environments."
Treat yourself like an elite athlete

Who else can you give you advice on treating yourself like an elite athlete other than an elite athlete! Steve suggests, "get good rest in the week before your goal event, reduce your mileage, eat well, keep hydrated and sleep well. It's also a good idea to pick a week when you don't have a busy schedule or a party on a Friday night. Really treat yourself like an elite athlete, as this will help you prepare mentally and physically."
Don't compare yourself to others

Finally, Steve warns against comparing yourself to others. "Personal bests are personal bests to you, not to other people. So don't fall into the trap of comparing yourself to mates or fellow parkrunners. It's important to stay focused on your own goals and be satisfied with your achievements. Take joy in even the smallest of wins and be proud of each achievement you make," he said.