Spending time in nature feels good. There's something about breathing fresh air and exploring new scenery that can impart a sense of optimism and possibility.
It's time to dust off the hiking boots, embrace the great outdoors and make time to savour the benefits it brings us. Here are some of the best hiking trails to explore around Australia.
Best hiking in Victoria
In Victoria alone, there are more than 200 hiking trails in over 30 National Parks, ranging from 30-minute walks to 60-day treks. Whether you're hiking on foot, hitting the bike paths, or opting for a scenic horseback ride, we've rounded up the best hikes in Victoria, to suit every adventurer.
Great Ocean Walk, VIC
Stretched across 104 km and one of the most loved hiking spots in Victoria, the Great Ocean Walk drinks in the scenic coastal trail of Victoria's rugged west coast. Choose your own adventure, walking the whole route from Apollo Bay to the 12 Apostles, or sectioning it off to suit your itinerary and camping along the way. Be sure to not miss the two-kilometre Triplet Falls Walk where you will be rewarded with stunning waterfall views.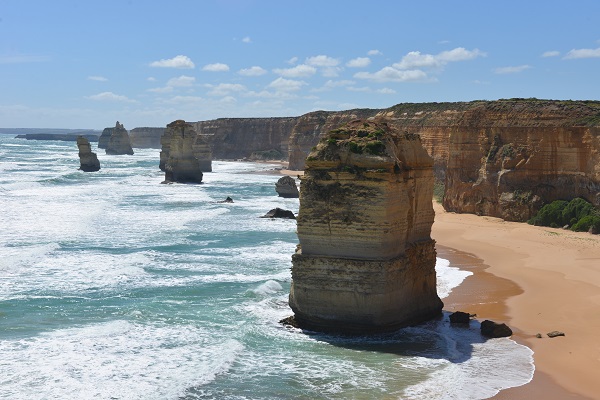 Toolangi State Forest Walking Tracks, VIC
This hike in Victoria is worth it just to see the Kalatha Giant tree, one of the largest in the state. Try tackling the Blue Mountain Ascent to experience some incredible views of the Yarra Valley.
Dandenong Ranges Hiking Trails, VIC
Hiking tracks here include the Kokoda trail, Sherbrooke Falls trail, Olinda Falls and the Lyrebird Hike. You can also go back in time and learn about the hardships experienced by our brave soldiers in WWII on the 1000 Steps hike.
Best hikes in NSW
From scenic trails for weekend hikes to more challenging routes for those seeking an outdoor adventure, take a look at the some of the best hikes in NSW.
Thredbo Valley Track, NSW
The 16.7 km one-way Thredbo Valley Track is an accessible hike that can be knocked off in a day. Open to walkers year-round and cyclists part of the year, it trails the river through a magnificent landscape from Thredbo Alpine Village to historic Bullocks Hut.
Lord Howe Island, NSW
A hiker's wonderland, Lord Howe Island offers hikers the ability to walk almost anywhere on the island. Immerse yourself in Lord Howe Island's famous twin peaks, breathtaking views, natural forest, and marine life. From Mt Eliza and Mount Gower to Seven Peaks Walk there is a range of hiking trails to suit all abilities.
Three Sisters Hiking Trails, Katoomba, NSW
Experience one of Australia's most famous rock formations within beautiful forest surroundings along the Three Sisters Hiking Trail. This 0.8 km NSW hiking trail can be completed in under an hour. Keep an eye out for native flora and fauna along the trail, including red-chested rosellas and lyrebirds, and be rewarded with stunning views of soaring sandstone turrets upon arrival at the lookout.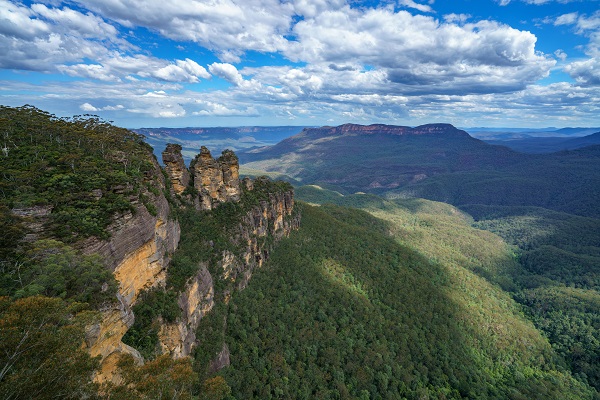 Western Australia Hikes
The largest state in the country, Western Australia is brimming with hiking and walking trails. Whether you are after coastal views, treetop walkways or bushwalks, Western Australian hikes offer something unique.
Eagle View Walk, WA
Meandering through John Forrest, the oldest National Park in the state, Eagle View Walk is a 15 km loop trail that can take between four and a half to seven hours to complete. Walk along pristine habitats and flowing waterfalls, admiring the excellent city views of Perth and the water beyond.
Bibbulmun Track, WA
One of the most recognised hiking trips in the state, the Bibbulmun Track stretches over 1,000 km, ranging from the Perth Hills to Albany in the state's north. Consisting of 58 sections, hikers can choose their trail. Some noticeable landmarks along the way include Mundaring Weir, Murray River Valley, and the Tingle forest, along with breathtaking coastal scenery.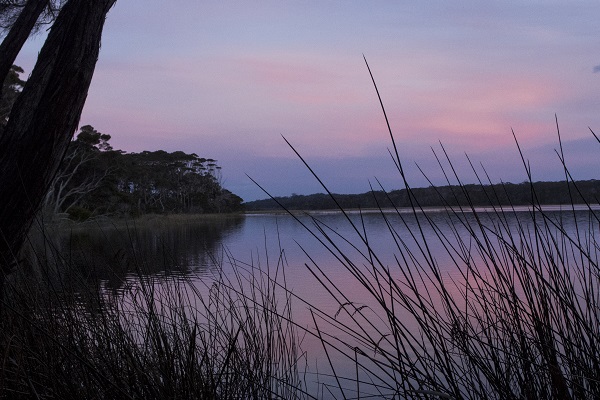 Southern Forests Trails, The Valley of the Giants Tree Top Walk, WA
Considered the world's longest treetop walkway, nothing says springtime more than walking in the tree canopy 40 meters above the ground at The Valley of the Giants Tree Top Walk.
Margaret River Wine Region Trails, WA
While Margaret River may be well known for its wine, this picturesque region is also home to one of the state's most scenic hikes. Start from the beautiful Cape Naturaliste Lighthouse, pass by the limestone  Pinnacles and head on to the famous whale lookout.
South Australia hikes
Heysen Trail, SA
The Heysen Trail is an epic end-to-end trek stretching over 1,200 km but it can be beautifully broken up into half-day or full-day hikes as well. Trekking past cellar doors helps make the journey a little merrier, and don't miss a visit to the historic German village of Hahndorf in the Adelaide Hills.
Northern Territory hikes
Jatbula Trail, NT
The Northern Territory's Jatbula Trail is a booking-only walk found in the ancient landscape of Nitmiluk National Park. It follows the path travelled by generations of Jawoyn people, from Nitmiluk to Leliyn. The recommended walking season is from 1 June to 30 September, and camping is possible along the way.
Tasmania hikes
Overland Track, TAS
The 65-km Overland Track in Tasmania can be tackled over a week, or in shorter sections as day trips. It's Tassie's wilderness at its best, with lakes, dense forests and some very challenging (but very rewarding) hills. Starting at the famous Cradle Mountain and stretching all the way to Lake St Clair, this Tasmania hiking trail is a serious undertaking. If you are looking for a more leisurely outdoor experience, Tasmania is also filled with walking trails for all interests and abilities.
Queensland hikes
Thorsborne Trail, QLD
The Thorsborne Trail winds along the eastern coast of Hinchinbrook Island, nestled on the coast between Townsville and Cairns. At 32 km, it's a multi-day trip, taking you into the heart of a tropical paradise of lush rainforest, mangrove fringes and pristine beaches, all of which make hiking in Queensland so unique.
Hikes near Canberra
Centenary Trail, ACT
The Centenary Trail is a self-guided track covering 145km and tackled over seven days, or as mini sections. This hiking trail rings and bisects our nation's capital, taking in many of the natural and manmade icons of the city and enabling you to gain a thorough understanding of how and why Canberra is the way it is today.
But don't stop there! Some trails are only 45 minutes away from our city centres. Whether with friends and family or simply on your own, hiking is free and rewarding, and an opportunity to get active while experiencing something special.