As part of our Medibank Live Better program, we've partnered with leading Australian Pro Wrestler Shazza McKenzie to create Stressling, a series of safe and easy-to-do solo wrestling moves from the comfort of home.
From the 'Lost Phone Leg Lock' to the 'Breakdown Smackdown', our Stressling series was created as a result of new national research*, commissioned by Medibank, that revealed Australia's biggest stressors for 2022 and how they are managing.
Research findings 
Interestingly, the research found that the biggest cause of stress in 2022 was finance and money, followed by personal health and family relationships. Other triggers included respondents losing their phone (32%), with nearly half of Millennials citing it as their number one trigger, followed closely by crowded places (23%) and being stuck in traffic (20%).
When respondents were asked whether they'd be surprised to learn that character play could help relieve stress, 1-in-2 cited yes, with 30% saying they would give wrestling a go to experience its benefits of stress relief and building confidence first-hand! 
Pro Wrestler Shazza McKenzie
Australian wrestler Shazza McKenzie, is no stranger in using the performing arts to manage stress and build confidence. Partnering with Medibank Live Better, McKenzie has created easy to replicate, solo wrestling moves that can help Aussies manage stress in the comfort of home.
"When I was 16 years old I started watching professional wrestling and have loved it ever since. My wrestling costume is very much my armour that helps me into character, and once I hear the crowd roar it gives me this unparalleled level of confidence. I honestly feel like I can take on the world."
"It's been an incredible journey so far and I love hearing stories on how I've helped people destress through entertainment. I think people will be fascinated in learning how solo wrestling moves can help release stress triggers from the day – whether it's slamming a cushion on the ground or squeezing a pillow in a headlock, these moves have been designed to ease both your mind and body."
How to: The Lost Phone Leg Lock
Stressling is a series of wrestling moves to help you lay the smackdown on stress. One of McKenzie's favourite moves is the 'Lost Phone Leg Lock', inspired by the insight that one of the biggest stressors for Aussies is simply losing their phone. Here's how you can do it:  
Step 1
Grab a small cushion from the couch or a pillow from your bed and raise it up over your head. Take a deep breath, and be ready to let out a roar or scream (however stressed you're feeling…)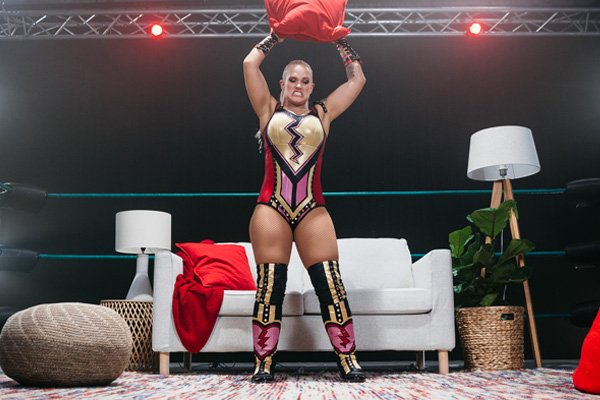 Step 2
Release your breath, scream or roar and slam the pillow from over your head onto the ground.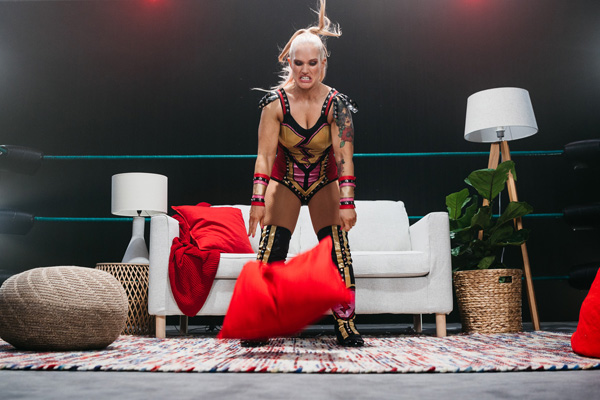 Step 3
Lying on your side with one elbow and leg on the ground, grab your pillow and place it behind your leg furthest away from the floor. The pillow should fit comfortably behind your knee.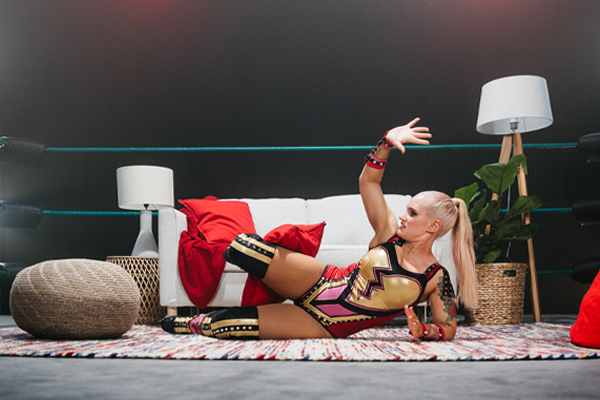 Step 4
With your pillow behind your knee, grab your foot and pull it close to your body. Try some deep breathing and hold for a few seconds. Repeat with the other leg.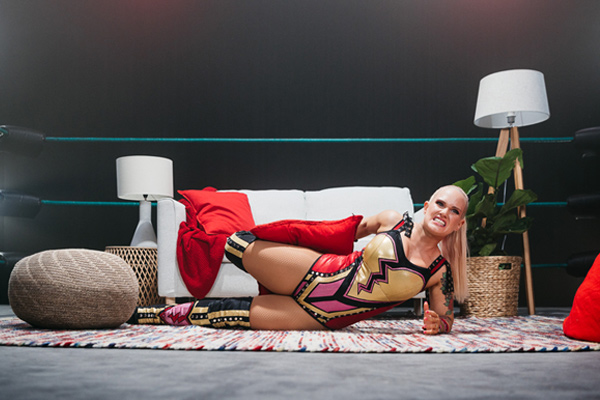 This is general information. It is not health advice and it is not tailored to meet your individual health needs. You should consult a trusted health professional before determining whether this fitness activity is suitable for you.
*Research commissioned by Pureprofile on behalf of Medibank. Research was conducted in April 2022, among a sample of 1,006 Australians aged 18 years and up. Sample split is representative by state and gender.