With its rugged coasts, plunging fiords, towering mountains and geothermal marvels, it's little wonder New Zealand is widely thought to boast some of the most beautiful scenery in the world. The dramatic landscapes stretch across the north and south islands, and while each has its own unique flavour, the spectacular scenery spans both.
New Zealand is a hop, skip and a jump from Australia, and caters to any type of holiday, be it road-tripping, bike riding, cruise lining or hiking. With no language barriers and a relaxed, down-to-earth vibe, it's a delight to explore.
Whether you're journeying for the adrenaline-fuelled activities of Queenstown, all set for a ski adventure, kicking back on the shores of Lake Wanaka enjoying a glass of the country's world famous wine, or wallowing in the bubbling thermal springs of Rotorua, New Zealand is a majestic country ripe for exploration.
Best time to visit New Zealand
Surrounded by ocean and buffeted by some serious winds from the Tasman Sea and the Cook Strait, New Zealand experiences climatic extremes and a variety of micro-climates. Fortunately, that means there's a different experience waiting to be had every month of the year.
Before you go, just remember to check Smart Traveller for the latest health and safety advice, as well as any entry or exit requirements for travel.
Summer

Busy and beautiful, summer in New Zealand sees average temperatures run around 25°C, with temperatures on the South Island typically a few degrees cooler.
The high season of travel is over the warmer months, from November to April, however bear in mind that a maritime climate prevails over the country, so be prepared for swift weather changes at any time if planning outdoor adventures.
Autumn
The less extreme weather and long, golden days make autumn a relaxing time to visit New Zealand. Now's your chance for hiking, kayaking or cycling without the crowds, and putting up your feet at the end of the day. Temperatures typically range from 7–21°C.
Winter
For those keen to ski in New Zealand, the winter high season runs between June to August with temperatures running as cold as -10°C on the South Island. For a slower pace, warm up with a glass of pinot noir at a winery, or check out one of the many winter festivals. 
Spring
Spring can still be a chilly time to visit, but the waterfalls are full, the flowers are blooming, and spring lambs are frolicking. It's great time to explore the country before the summer crowds arrive.
Where to visit on the North Island
Auckland
The largest city in the country, Auckland's heart lies on the water, with the sparkling Waitemata Harbour a beautiful backdrop to an evolving waterfront precinct.
With magnificent beaches only a stone's throw away, a thriving local wine region, outlying holiday islands and a buzzing restaurant and bar scene, Auckland is a convenient first glimpse to all the natural and man-made beauty New Zealand has to offer.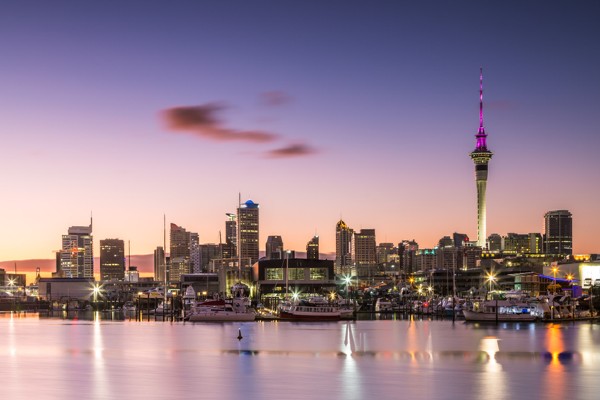 Stay in the harbour-side suburb of Ponsonby for a glimpse of Auckland's superior foodie scene; try long-time local favourite Prego or the innovative Orphan's Kitchen. If you're feeling thirsty, catch a ferry for a tipple to the beautiful Waiheke Island, also known as "The Island of Wine".
Wellington
While New Zealand's reputation may lie in its awe-inspiring landscapes and breathtaking scenery, don't pass the capital Wellington over in your rush to hit the hills. This pretty harbour and hillside city is the cultural lifeblood of the country and its compact size, artsy vibe, hip restaurants and fascinating museums make Wellington an excellent stopover.
Rotorua
While the downside of the bubbling geothermal hotspot of Rotorua is the whiff of rotten egg that hits you before you arrive at this small city, it's surprisingly quick to get used to and, after a short time, is hardly noticeable. Rotorua's drawcards are the natural hot springs, fiery geysers and boiling mud pools are wildly popular with travellers keen to soak in the rich mineral waters while immersing themselves in the region's fascinating Maori culture.
While in Rotorua, take part in a hangi feast, a traditional Maori style of underground cooking, dabble in a spot of trout fishing or just lather yourself in oozing mud on one of the world's most lively geothermal fields.
Waitomo caves

For over a century, these mysterious tunnels and their starry glow have enchanted visitors. A must-see destination on the North Island, Waitomo is home to a labyrinth of limestone caves with twinkly glowworms illuminating their dark recesses.
Where to visit  on the South Island
Queenstown
Queenstown packs a punch whether your itinerary leans towards action and adventure or soaking up the scenery. Situated on the shores of Lake Wakatipu, this destination is an adventure-lover's paradise with every conceivable heart-racing activity on offer. Zip-lining, bungee jumping, sky diving or jet-boating, glimpse the spectacular surrounds in eye-popping fashion.
If a slower pace is more your thing, there's plenty of epic landscapes in Queenstown to soak up while out hiking, on a scenic chopper ride, gliding down the ski slopes or just sitting by the lake at dusk.
Queenstown is a great jumping off point to explore the magical fiords further down south or pretty Lake Wanaka to the north.
Milford Sound
If New Zealand's fiordlands had a pièce de résistance, Milford Sound would be a strong contender. On the South Island's west coast, a winding four drive from Queenstown, sheer cliffs and majestic waterfalls plunge from great heights into waters rich with marine life. Boat cruises are a popular way to explore Milford Sound—and to spot dolphins and seals—but kayaking and hiking options are available as well. Don't be discouraged by wet weather either, as rainfall makes the waterfalls even more impressive.
Abel Tasman National Park
Home to New Zealand's most popular Great Walk, Abel Tasman National Park is the smallest national park in the country but doesn't disappoint as far as coastal paradises go. A beautiful blend of sparkling waters, golden sand and bushland, it's a magic destination just 60km north of Nelson, New Zealand. Cool off after hiking the Abel Tasman Coast Track with a refreshing swim in the beach and turn in for the night in luxury lodges or out under the stars.
How to move around in New Zealand
Plane
If you're short on time, flying is the quickest way to get around New Zealand. Auckland, Christchurch, Wellington, Queenstown and Dunedin all operate international airports, with many smaller domestic airports on both the north and south islands making air travel around the country a breeze.
Public transport
Who said public transport was boring? Whether it's buses on country roads or ferries voyaging back and forth across the Cook Strait or world-renowned rail journeys like the TranzAlpine cutting through majestic mountain passes, public transport options in New Zealand are spectacular as well as budget friendly.
Rental car or campervan
Road travel doesn't get much more scenic than in New Zealand. These winding roads might be long, but there's a view around every corner. The country's vehicle hire industry is well established, and tour operators and coach services abound.
Arts, culture and experiences 
Maori culture
The Māori people are the tangata whenua (indigenous people) of New Zealand. While the haka, their ancient war dance, is known around the world thanks to the All Blacks' pre-match ritual, there is a wealth of customs, rituals and traditions to learn during your travels to New Zealand. Te papa museum in Wellington has a strong Māori collection and is a fascinating place to start. You can even plan your trip around the different festivals and celebrations of Māori culture throughout the year.
If you want to try your hand at speaking like a local, check out our guide to useful Māori words and phrases, and brush up on some basic vocabulary before you travel. It's a respectful way to prepare for any trip to a country other than your own.
To read more about Māori people and culture, we recommend New Zealand Now.
Food and wine
New Zealanders have a wonderful appreciation for nature and all it offers, all too evident in the thriving wine regions and produce festivals held throughout the country.
Take some time to explore the world class wine regions of Hawkes Bay, Martinborough, Marlborough and Central Otago. Enjoy Pacific Rim cuisine including plump Bluff oysters celebrated at the annual Bluff oyster festival in May, fresh green-lipped mussels synonymous with the coastal town of Havelock in the Marlborough region, and tender spring lamb.
Adrenaline activities and extreme sports
While Queenstown is often touted as New Zealand's adrenaline epicentre, the truth is that there are opportunities all over the country to get your blood pumping and your heart racing. Thrill-seekers can choose from bungee jumping in Queenstown, white water rafting at Kaituna River, caving at Waitomo and sky-diving in Taupo. Helicopter flights, glacier walks, ziplining, treetop walking and hang-gliding are all on the menu, too.
The Lord of the Rings
Since its magnificent landscape was chosen to depict Middle Earth in the epic The Lord of the Rings series, New Zealand and the realm of hobbits, elves and dwarves have been inseparable. Film fans can tour the home of Bilbo Baggins and key movie locations throughout the country.
Whale watching
Kaikoura, found on the east coast of the South Island, is one of the only places on earth where you can spot sperm whales all year round. At certain times of the year, orca (November to February) and humpback whales (June to July) can be spotted, and dolphins are an almost daily sighting.
Lake Taupo
The largest freshwater lake in the southern hemisphere, Lake Taupo is a wonderland of water-filled fun, whether you're hunting down adventure or just a spot to relax. Skim over Lake Taupo on a kayak, blast through on a water-ski and while you're out, take a peek at the huge Maori rock carving at Mine Bay.
Health and safety
Vaccinations
There are currently no required vaccinations for travel to New Zealand, however ensuring all routine vaccinations are up to date prior to travel is strongly recommended including tetanus, diphtheria, whooping cough, polio, measles, mumps and rubella and chickenpox. Consider hepatitis B for this trip if you are a frequent traveller or intending a long stay abroad.
It is recommended to speak with your doctor when planning your trip to find out which vaccinations you may need. Keep in mind that some vaccinations require more than one dose, so it is best to chat to your doctor well in advance of travel.
Personal safety
New Zealand and its cities are considered very safe by international standards, however general precautions and common sense is always advised. Car theft is more common than violent crime, with travellers' often seen as easy targets particularly at major tourist car parks. Ensure valuables are not left in your vehicle and you carry your passport with you.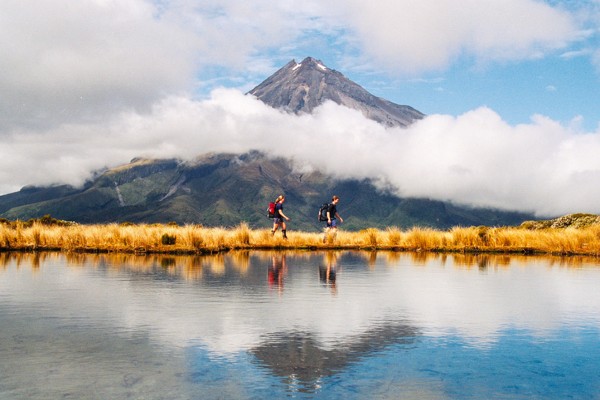 With so many visitors venturing into the great outdoors, make sure adequate preparation and planning is undertaken prior to getting started, particularly protection from the elements.
In case of an emergency in New Zealand, telephone 111 for police, ambulance and fire brigade.
Always be on the safe side when you travel by taking out comprehensive travel insurance. Medibank Travel Insurance gives you overseas leading hospital, accident and medical evacuation cover while you're travelling. And with our comprehensive plans, you'll have cover for a host of other surprises like lost luggage, unforeseen cancellations and rental car insurance excess.*
Money and costs
Currency
New Zealand's currency is the New Zealand dollar, with notes available in denominations of $100, $50, $20, $10 and $5, and with coins in the value of $2, $1, 50c, 20c and 10c.
Costs
While a stronger local dollar has pushed prices northward, New Zealand can still be a relatively affordable country to visit, depending on your travel agenda. Adrenaline activities quickly eat into your travel budget, whereas soaking up the scenic view on a hike offers a much cheaper thrill.
Are you ready for your adventure in New Zealand?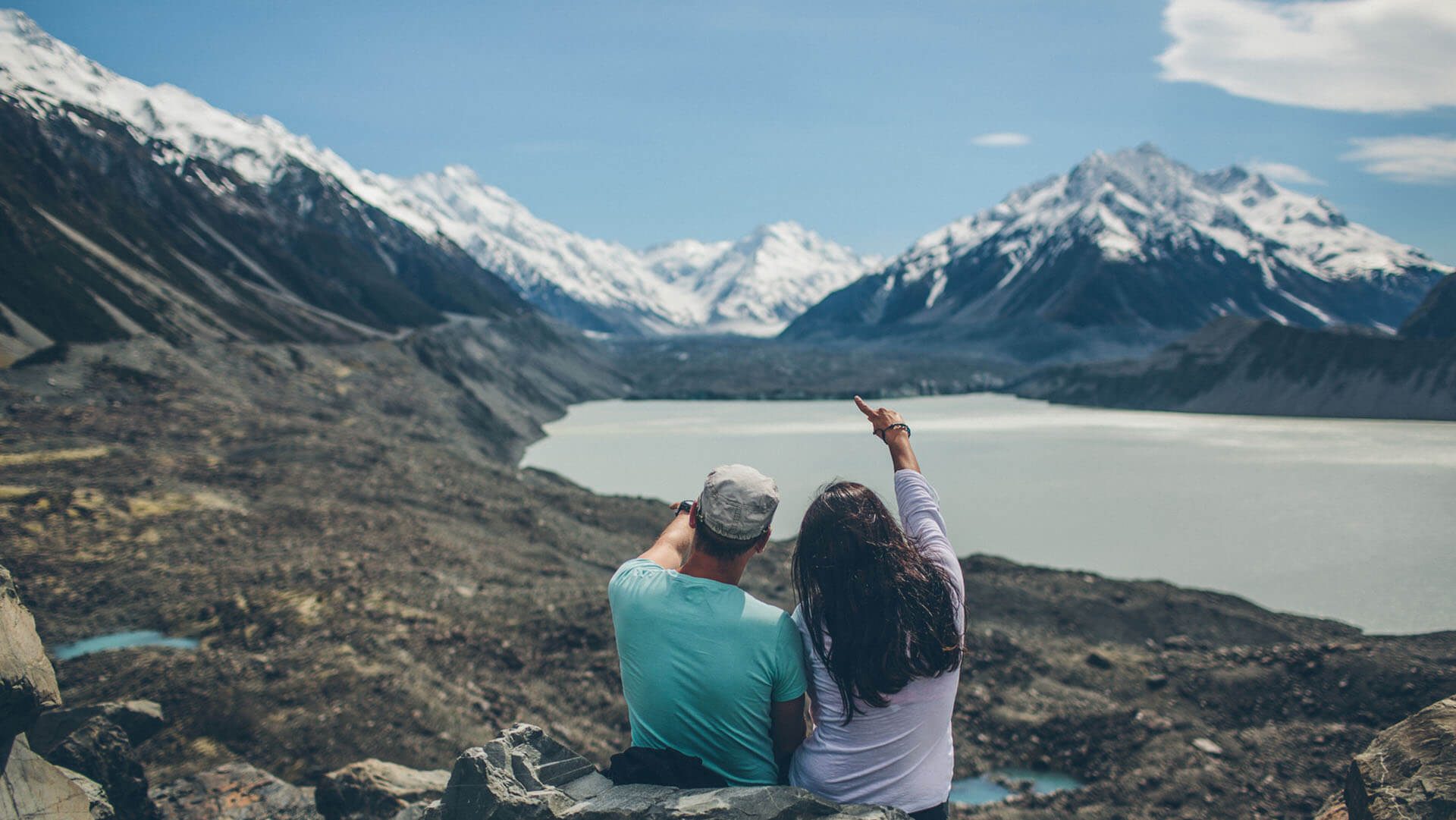 Medibank Travel Insurance
Pack peace of mind on your next adventure.
Plus, if you're a Medibank health member you'll save 15%.