Medibank is committed to providing customers with better experiences, better health outcomes and better healthcare value.
Our contracts with every major private hospital group are key to this, as is reducing unnecessary pressure on premiums through our payment integrity program. Leading industry reform and working with the health sector continue to be central to improving the affordability, value and transparency of private health insurance for customers.
Hospital contracting
Keeping private health insurance affordable and delivering better healthcare outcomes for customers is one of our highest priorities. Our contracts with all of Australia's major private hospital groups continued to reflect this focus.
Our partnership arrangements with hospitals have contributed to more than 1,300 of our customers avoiding preventable hospital injuries over the past three years. In particular, we have seen the hospital acquired complication rate of surgical complications fall by 19% and infections in private hospitals drop by 10% (based on 2015 data compared to 2017).
Medibank and Calvary Health Care working together
Medibank's quality-based contract with Calvary Health Care is supporting continuous improvement in health outcomes for customers. The partnership focuses on five main areas where patients experience what might be preventable harm: falls, hospital acquired infections, surgical complications, blood clots and pressure ulcers. Calvary's National Director of Clinical Governance Sue Hanson said that as a result of this work Calvary has made a number of changes in the way that care is delivered to improve patient experience and outcomes.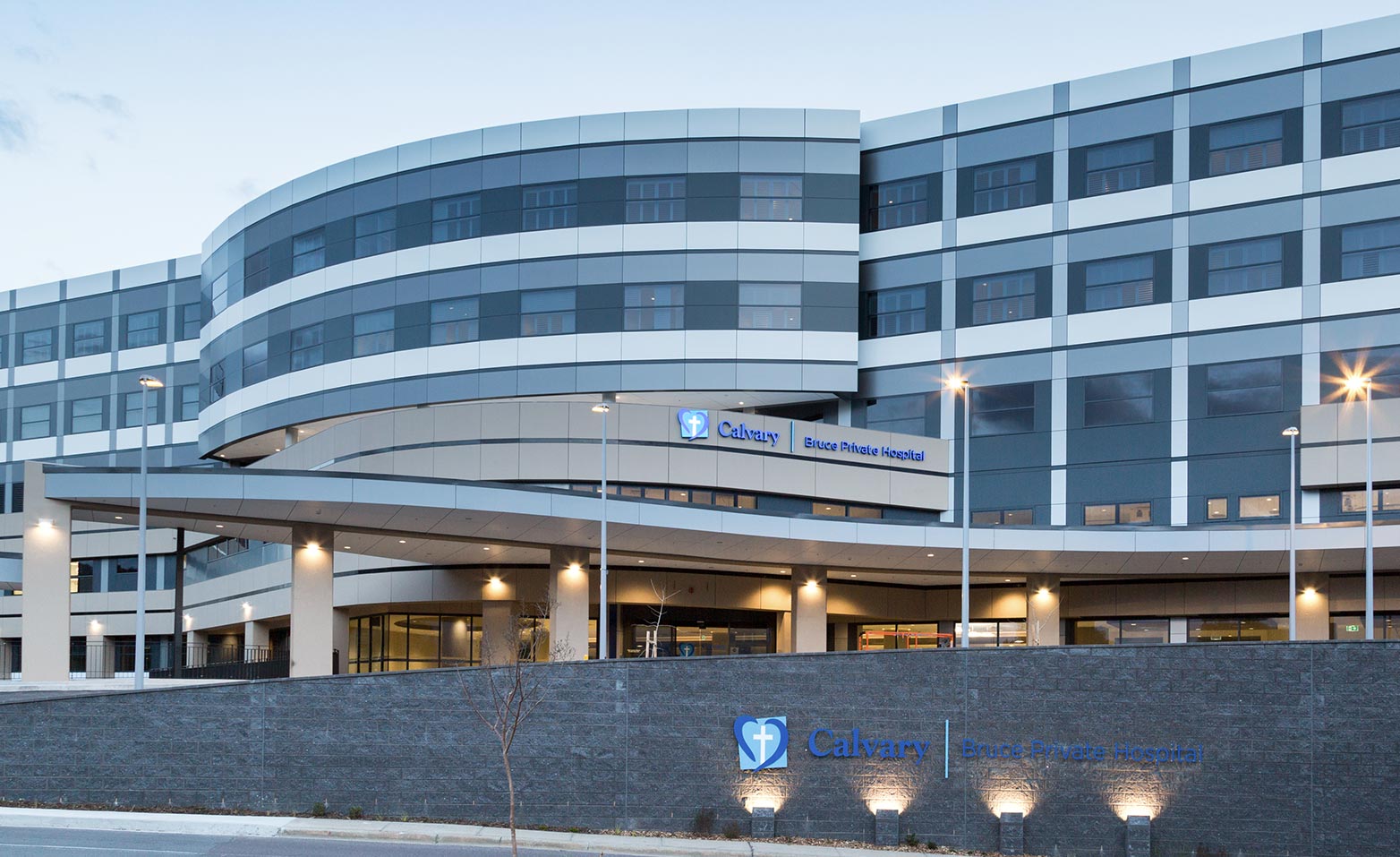 "We value our relationship with Medibank and the opportunity it provides to work collaboratively with our clinicians to improve care".
Sue Hanson, Calvary Health Care
Payment integrity
Medibank's payment integrity program continued to identify, recover and prevent improper payments and claims. This program protects customers by taking unnecessary pressure off premiums.
Transparency
Supporting informed healthcare choices
Medibank launched the online Procedure Cost Estimator tool in February 2018 to provide our customers with an indication of out-of-pocket costs for 45 common hospital procedures before they have a procedure. The tool also provides customers with information about these procedures and how to prepare for a hospital stay.
We also launched the People Like You tool in February 2018 to show our customers common hospital procedures for people of their age, gender and life stage. The tool is based on Medibank claims data and designed to help customers understand their potential health needs. More than 100,000 customers have accessed these tools since launch.
Lead health system reform
Developments
Medibank welcomed Federal Government reforms announced in October 2017 designed to improve the affordability, value and transparency of private health insurance for Medibank and ahm customers. These reforms included:
• Further reductions to the prostheses list estimated to deliver $188 million in savings to Australian consumers in the 2018 premium year.
• Improved access to in-hospital mental health services without serving a waiting period (effective 1 April 2018) and the ability to include regional and rural accommodation and transport costs in their hospital cover (effective 1 April 2019).
• A Gold, Silver, Bronze, Basic classification system to help customers compare products (effective 1 April 2019).
• Incentives for young people to join private health insurance (effective 1 April 2019).
Industry collaboration
Improving surgeons' access to information
We continued to partner with the Royal Australasian College of Surgeons (RACS) to improve surgeons' access to information on indicators such as complication rates and costs, to support better clinical outcomes and patient care.
We published reports on general surgery, knee and hip arthroscopy and other orthopaedic surgeries during the year.
Improving patient outcomes and healthcare experiences
Medibank continued to partner with hospitals to improve patient outcomes and healthcare experiences. Our Patient Reported Experience Measures Survey asks customers who have undergone acute hospital treatment about their hospital experience.
This survey gathers data about their experience in areas such as employee responsiveness, cleanliness, quietness and care transition arrangements.
Bringing healthcare leaders together
Medibank hosted more than 100 healthcare leaders at our first Safety & Quality Forum in June 2018. With speakers from hospitals, specialists, peak bodies and consumer groups, the forum focused on ways the sector can work together to deliver better outcomes for customers and patients.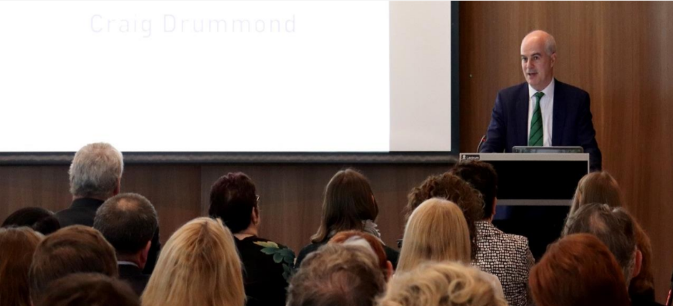 Medibank CEO Craig Drummond addressing healthcare leaders at our first Safety & Quality Forum