Medibank is focused on creating real differentiation in our customer offering.
Transforming into a broader health services company remains a core part of our strategy, as is growing our corporate, overseas and diversified portfolios. During the year we expanded our in home and care management offering and continued to apply Medibank's service and clinical expertise through our telehealth business. We also launched two flagship partnerships to help broaden our market reach.
Health services
In home care
We expanded our Medibank at Home program in May 2018 to give our customers choice over how and where they receive their care, in consultation with their treating doctor.
This included launching a dialysis trial and extending our chemotherapy trial into Victoria and South Australia. Medibank at Home also includes a palliative care trial as well as our ongoing Rehabilitation at Home program, which has delivered services to 850 customers since its national rollout in October 2017.
Medibank at Home at 30 June 2018
| Program | Status | Location |
| --- | --- | --- |
| Rehabilitation (hip or knee replacement patients) | Ongoing program | National |
| Palliative care | Trial | WA (metro) |
| Dialysis | Trial | VIC, NSW, QLD |
| Chemotherapy | Trial | VIC, SA, WA |
Care management
Medibank's CareComplete program continued to support customers and other Australians living with chronic diseases.
We have enrolled more than 21,000 patients and worked with more than 4,800 GPs through the initial pilots and rollout as at 30 June 2018. Ten funders to date, including state governments, primary health networks and other health insurers have funded the program within their own communities.
CareComplete - one of the largest chronic disease management programs in Australia - gives participants better quality of life and helps them stay out of hospital
We expanded Medibank Health Concierge during the year to support customers including those giving birth or having heart procedures, as well as older customers living with chronic conditions. The program, previously available to customers having hip and knee replacements and undergoing treatment for breast cancer and prostate cancer, helped more than 13,000 customers during the year prepare for hospital and understand their treatment and recovery options.
Medibank acquired allied healthcare provider HealthStrong in July 2017. It continued to deliver allied healthcare in retirement and aged care homes as well as within corporate wellness centres and individuals' homes in five states. The services delivered by HealthStrong include physiotherapy, pain management, podiatry, occupational therapy, speech therapy, optometry and audiology.
---
Telehealth
Medibank delivered 19 telehealth services in areas including mental health and after-hours health advice during the year, handling more than 1.8 million interactions with Australians across the country via telephone, chat and email. These services included After Hours GP, Healthdirect, NSW Quit Line and 1800RESPECT, the national sexual assault, domestic and family violence counselling service.
Some of our activities in 2018
Program
About
The Way Back After Hours Support Service
Client - beyondblue
Implemented a new after-hours support service for a beyondblue suicide prevention program targeting people discharged from hospital after trying to take their own lives.
MH Connext
Client - WA Primary Health Alliance
Implemented a new care coordination service for patients with severe and complex mental health needs in the Perth metropolitan region. Telehealth support is tailored to individual needs and linked with local health and social services and a GP-led Mental Health Care Plan.
1800RESPECT
Client - Department of Social Services, Australian Government
1800RESPECT developed and implemented a new arrangement in October 2017 to provide the specialist counselling component of the service via a panel of non-profit services: DVConnect, safe steps Family Violence Response Centre and Women's Safety Services SA.
---
Supporting people impacted by sexual assault, domestic and family violence
Medibank is proud to run 1800RESPECT, a vital service for the Australian community that provides critical support to those impacted by sexual assault, domestic and family violence. More Australians than ever before are reaching out to 1800RESPECT about sexual assault, domestic and family violence. The service received 109,372 telephone and online counselling contacts in the 2017-18 financial year – a 40% increase on 2016-17. The conversation about sexual assault, domestic or family violence continues to gather momentum – with media campaigns like #MeToo empowering the community to reach out for support.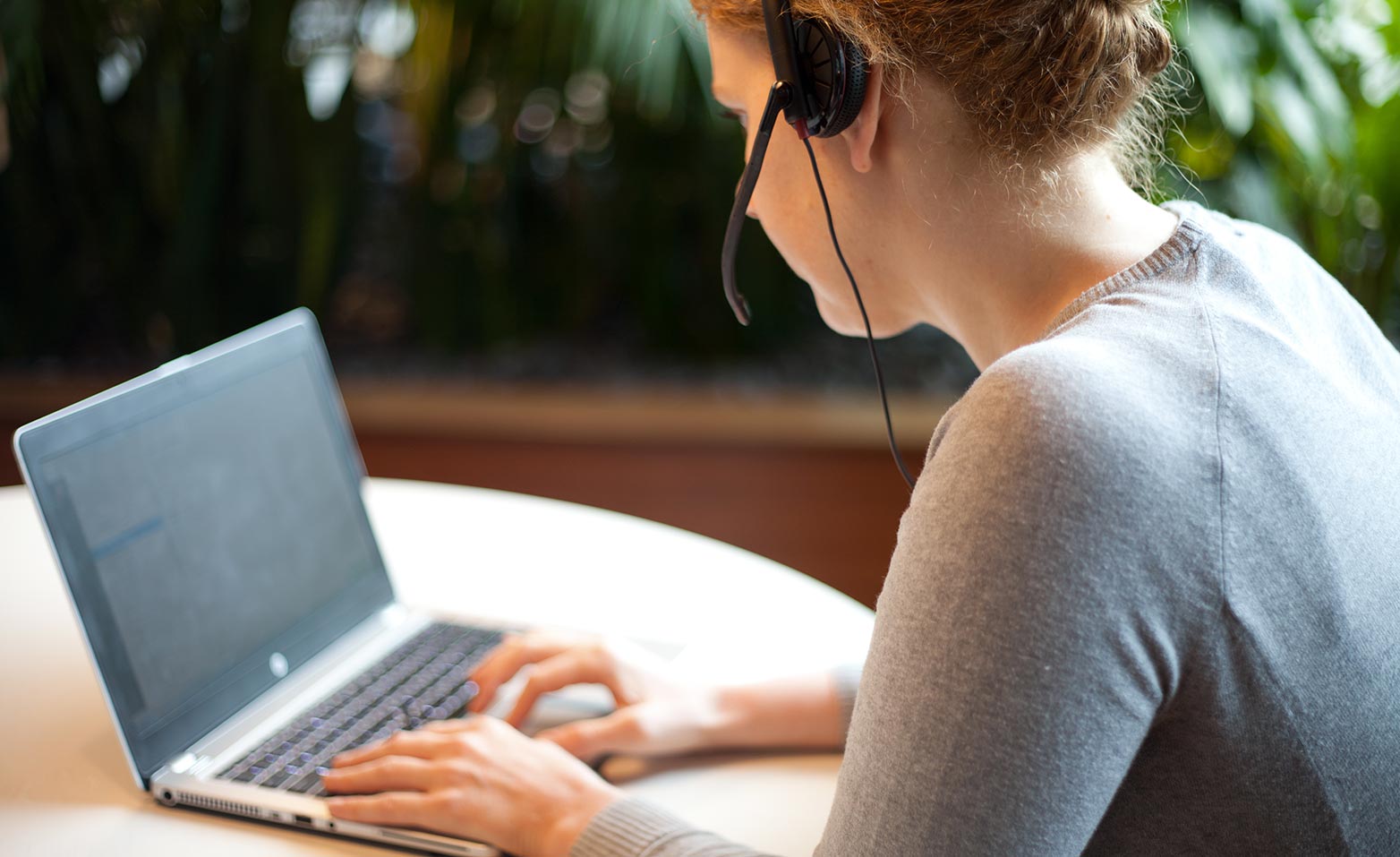 ---
Population health
Medibank met the unique healthcare needs of the Australian Defence Force (ADF) for a sixth year. Delivered through Garrison Health Services (GHS), we continued to provide access to quality healthcare to the 60,000+ permanent and 20,000+ reservist uniformed ADF personnel.
The GHS team continued to expand the contracted provider network during the year including introducing innovative solutions to provide better access to services in rural and remote locations.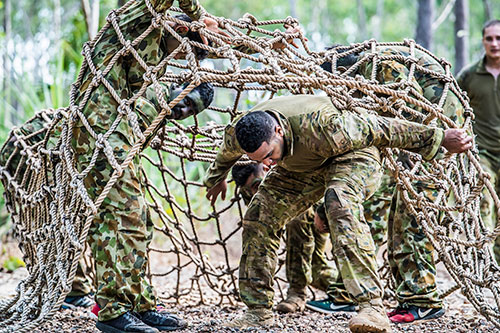 Services coordinated by GHS in 2018
| 1,300+ | 5,200+ | 280+ | 10,500+ |
| --- | --- | --- | --- |
| on-base primary healthcare experts | medical specialists | hospitals | allied health professionals |
Other business areas
Overseas
Medibank provides overseas student, working visa and overseas visitor health insurance to a growing market. We continued to focus on supporting the health and wellbeing of customers visiting Australia and helping them to understand and access the health system.
For our overseas student cover we retained all key partnerships and entered into new preferred partnerships with organisations including Swinburne University and Flinders University. Medibank was recognised by Canstar in February 2018 as offering the most outstanding value for Overseas Student Health Cover.
Corporate partnerships
We continued to partner with corporate clients to support the health and wellbeing of their employees with tailored private health insurance products, health and wellbeing initiatives, and aggregated insights on the health of their workforce.
Medibank secured 45 new corporate agreements during the year, including exclusive agreements with six ASX100 companies. Our focus on the health and wellbeing of employees saw us more than double the number of clients taking up our corporate health and wellbeing services during the year.
Diversified insurance
The Medibank and ahm brands extended their product ranges during the year.
Medibank customers benefited from an increased focus on value, including enhanced discounts for Priority customers. The brand also launched an innovative and simple life insurance product providing an online quote and join process in under 10 minutes. Our ahm brand experienced strong growth across its travel insurance products.
New partnerships
Medibank and the Amcal pharmacy brand announced a three-year partnership in February 2018. The partnership gives our respective customers access to offers and rewards to support their health and wellbeing. We also launched a three-year agreement with Kogan.com to offer health insurance policies – underwritten by ahm – under the brand 'Kogan Health'.