During the year Medibank focused on getting the basics right to make it easier for our customers to do business with us.
This meant improving our service to deliver better experience to customers, and enhancing our products and services to provide better value to them.
We also embedded our new IT system, enabling us to have more personalised and proactive conversations with our customers.
Customer experience
Making it easier for our customers
Our customers and delivering a better customer experience was a key priority for Medibank during the year.
We established a customer experience improvement program with a focus on operational improvements, product enhancements and building a more customer-led culture.
Customer engagement during the year
During the year we commenced sending a regular communication to our people featuring insights from customers on how to make our customers' experiences better.
Our non-customer facing employees undertook a range of activities in 2017
380+
---
employees spent time in our customer service centre listening to customer feedback
200+
---
employees assisted at our retail stores
600+
---
employees phoned 1,200+ customers to thank them
35+
---
senior leaders visited hospitals
Net Promoter Score and complaints
We had a strong focus on improving our Net Promoter Score (NPS) and driving down complaints to the Private Health Insurance Ombudsman (PHIO).
The NPS is a widely used metric that measures customer experience and we have a milestone to be best-in-class relative to selected peers within three years. The NPS is also part of every eligible employee's performance incentive.
During the year we saw some improvement in our NPS. At 30 June 2017 our Service NPS was positive. While our Brand NPS remained negative – in line with the industry trend – we expect that the enhancements that we have made to our customer service and products, along with improved system stability, will see the gap to our peers reduce.
We reduced our share of industry complaints to PHIO throughout the year, from 60.7% for the September 2016 quarter to 35.6% for the June 2017 quarter. Over the same period, our share of disputes* reached the lowest rate in almost four years.
*Disputes relate to cases where the Ombudsman had to intervene to achieve a resolution
Complaints and disputes in the 2017 financial year
(% of industry)
* Disputes relate to cases where the Ombudsman has to intervene to achieve a resolution.
Case study
Our focus on improving our complaints processes in 2017
Invested in new systems and processes to better classify complaints received, with the aim to fix issues not just for one customer, but for all customers potentially impacted.
Established a new resolutions team to streamline the complaints process.
Expanded the Customer Care team and drove a stronger focus on 'first call resolution'.
Provided customers with a new transparent escalation pathway to clearly inform them about the complaints process.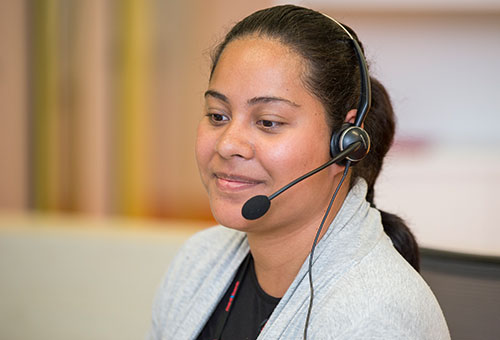 We have a customer milestone to reduce our share of industry complaints to the Ombudsman to below our market share by the end of the 2017 calendar year.
Customer service
Better serving our customers
In our customer service centre, we invested in 60 additional customer service consultants and extended our telephone service opening hours to include Saturdays. This contributed to an 80% improvement in the average speed of answer in our customer service centre to just over two minutes.
We invested in our retail store network to improve the experience for our customers, including the introduction of queue management technology into 27 of our 84 Medibank stores and refurbishing eight of our busiest retail stores. We also launched a dedicated program to meet and assist customers and register claims on the spot in our retail stores during the busiest periods.
Improved 80% to two minutes
Average speed of answer in our customer service centre (Q417 vs. Q416)
Ongoing development of our employees to better assist the needs of our customers remained a key focus. During the year we provided additional face-to-face training to more than 400 existing Medibank team members across our retail network, to help them better assist customers to navigate the health insurance system, as well as assist with wellbeing and lifestyle queries.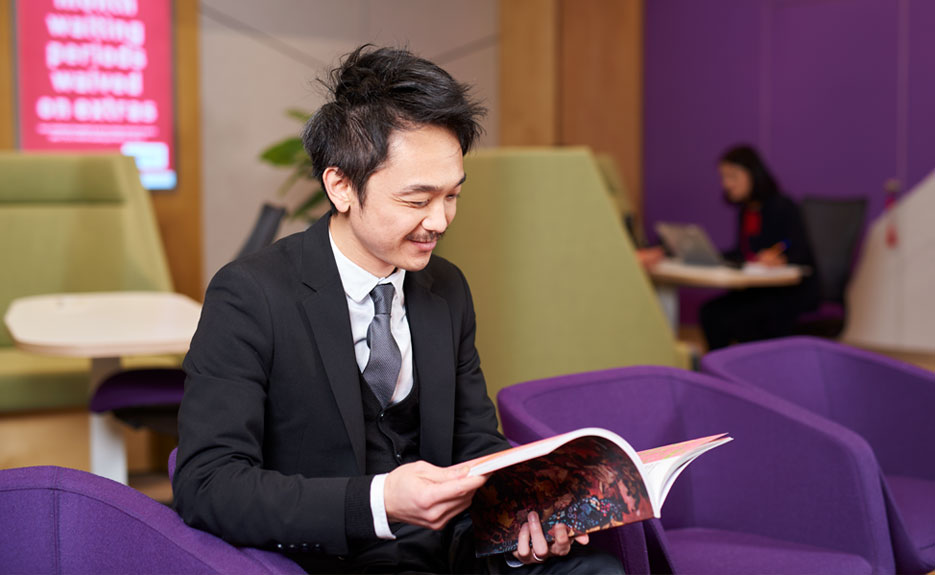 Case study
Investing in a new program to certify future customer service experts
Medibank launched a new program in February 2017 to give new employees to our customer service centre the opportunity to earn a Certificate III in Customer Engagement from Swinburne.
With around 50% of new customer service centre employees having no tertiary qualification, the certificate opens up new career and education opportunities.
To complete the course, new employees undertake a mix of on-the-job and online learning over 40 weeks – covering the basics of processing payments, handling extras claims and handling challenging calls.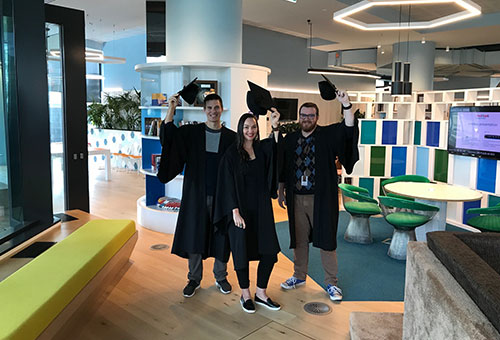 "We recognise the need to invest in our people to boost their skills and our ability to deliver great service to our customers."
David Koczkar, Medibank Chief Customer Officer
We made significant enhancements to our digital offering during the year, including launching My Medibank in April 2017 to help customers better manage their health cover through our website and new mobile app. Our mobile app offers customers market-leading features including fingerprint login and the ability for most of our customers to see the extras limits they have used, what they have left, and any waiting periods.
Medibank also introduced 24/7 customer service via Facebook, Twitter and online in February 2017.
The My Medibank app was installed around 270,000 times in the first two months following launch. It was also the highest-rated private health insurer app in the Apple app store as at 30 June 2017.
*Installs include upgrades and new installs via iOS and Android as at 30 June 2017.
Products & services
Delivering better value
Medibank provided greater value to more than 1.6 million customers during the year through new and extended benefits on Medibank-branded covers.
Value introduced 2017
Invested $40 million over three years on 100% back on an annual dental check-up for all Medibank extras customers at Members' Choice providers.
Added 100% back on optical cover up to annual limits on all current covers.
Added accident cover to all resident hospital covers.
Added unlimited emergency ambulance to all covers.
Added Private Room Promise and Hospital Bonus to our Top Hospital cover.
Added cover for hernia and minor gynaecological services to our Hospital Essentials cover.
Added unlimited ambulance on all black+white and white classic and deluxe covers.
Added benefits towards Australian Breastfeeding Association fees and pregnancy garments to a range of extras covers.
Removed waiting periods on pre/post-natal services on selected extras covers.
Added TENS machine hire on top and essential hospital covers.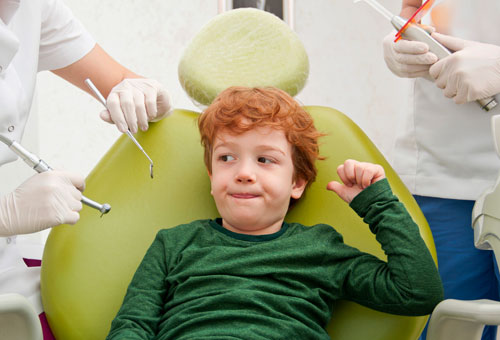 Engagement on health & wellbeing
The Medibank Live Better platform continued to provide Australians with a wide range of health and wellbeing information and expert advice. The monthly email campaign, which matches content from across the Live Better website to customers' cover and stage of life, continued to help customers get value from their health cover and access exclusive customer offers from our health and wellbeing partners.
We doubled the number of partners during the year, with new additions including Fitbit, TomTom and The Iconic coming on board.
1.1 million+ customers
Monthly reach of Live Better email campaign
Our Live Better platform features more than 2,500 articles, 500 videos, online courses, and a range of interactive guides to health and wellbeing.
Case study
New products 2017
Growing Families: This family-focused extras cover includes a range of unique features specifically designed to support families during pregnancy and post birth, including antenatal and postnatal classes, lactation consultant services and Australian Breastfeeding Association membership. Growing Families can be combined with Medibank's hospital covers to support families through the obstetrics journey in both private and public hospitals.
Core Hospital: Hospital cover for customers seeking affordable cover for unexpected medical needs.
Complete Hospital: Comprehensive hospital cover with no restricted or excluded services and a market-leader for value in the 'top hospital' category.
Healthy Start: Simple, affordable extras cover for young people that is flexible to use in the way that works best for them.
Boost range: Cover for young adults and young families wanting to keep their premiums down by excluding services that aren't relevant to them.
New extras products: Entry level cover in response to our customers who told us they want affordable, simple and relevant cover for 'just the essentials'.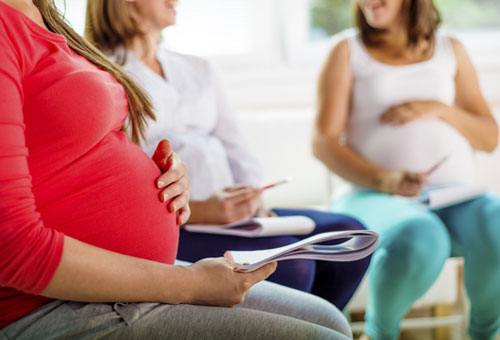 With the launch of Core and Complete Hospital, Medibank was the only insurer recommended in all four categories of Choice's 2017 hospital insurance review.
During the year Medibank commenced emailing quarterly activity statements to address customer feedback asking for a way to better understand what is included in their cover, including extras and annual limits. Starting with 440,000 statements in February 2017 and 660,000 in May 2017, the positive response to this initiative means this will now be an ongoing standard communication to customers who have opted in to receiving email.
Case study
Simplifying private health insurance for our customers
Private health insurance is complex at the best of times, and the way the industry communicates is sometimes a reflection of this.
We don't want it to be this way. We want our customers to understand their health insurance, make the most of it and have a great experience with Medibank.
To make things clearer for our customers, we launched a new project to remove and redefine terms and definitions that our customers told us were confusing.
During the year we simplified more than 250 communication materials – including cover summaries, brochures and our website.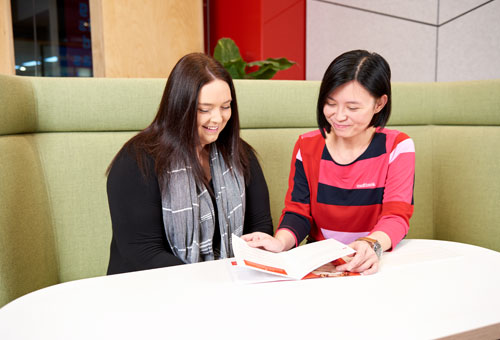 Embedding new IT system
During the year we embedded Medibank's new IT system. The new system is enabling us to have more personalised and proactive interactions with our customers as well as supporting faster product development.