Our people are at the heart of who we are and Medibank's Better Health for Better Lives purpose.
The Medibank team works together to deliver better experiences for our customers and help Australians improve their health and wellbeing.
We support the same in our people through a range of development opportunities designed to engage them and help them grow and succeed in their roles.
Just like Medibank's customers, our people are all unique in their life experiences, skills and abilities. We respect this, and will continue to build a culture that supports their physical and mental wellbeing.
This benefits our team and ultimately leads to better experiences for our customers.
81%
Employee engagement
(up from 78%)
2,859
employees including 640 health professionals*
---
Number of full-time equivalent employees
As at 30 June 2017. Around 250 additional health professionals joined Medibank through our HealthStrong acquisition in July 2017
50%
---
Proportion of senior leaders who are women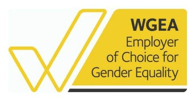 ---
Awarded WGEA Employer of Choice for Gender Equality
Wellbeing@Work Index
---
Launched in partnership with Deloitte
Participation
Medibank's workforce demographics remained stable compared to the previous year, with turnover, absenteeism and new hire trends consistent with the workforce demographics.
All employees by age
| | | |
| --- | --- | --- |
| | <25 | 4% |
| | 25-34 | 31% |
| | 35-44 | 31% |
| | 45-54 | 22% |
| | 55-64 | 11% |
| | 65+ | 1% |
Engagement
We regularly engage with our people, both formally and informally, to check in on what it's like to work at Medibank and to gain insights into what is working well and how we can do better.
We undertook our My Voice survey in February 2017, which showed our overall engagement score increased to 81%, an improvement of three points on the previous year. The response rate of more than 80% was the highest ever for Medibank.
Diversity & inclusion
Medibank is committed to building an inclusive culture that acknowledges and embraces difference in all of its forms. These differences can include gender, age, ethnicity, religious or cultural background, disability, marital or family status, sexual orientation and gender identity.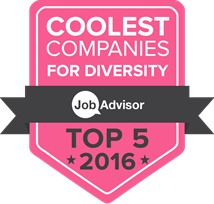 Medibank was voted in the Top 5 Coolest Companies for Diversity in November 2016.
Case study
Flexible working to drive better outcomes for our people and customers
Medibank recognises that building an inclusive culture means we need to have a workplace that is flexible. We believe that flexible working leads to more engaged and empowered people, which in turn drives better outcomes for our customers and business.
We introduced a new approach to working in February 2017 called FlexBetter to provide our people with flexibility in how, when and where they conduct their work. The program brought together existing policies supporting flexibility with new ones such as Flex Fit, which gives our people the flexibility to dress for their day, rather than to a traditional dress code.
The merits of flexible working came through strongly in Medibank's Wellbeing@Work survey during the year, with employees who work flexibly reporting higher levels of wellbeing and engagement.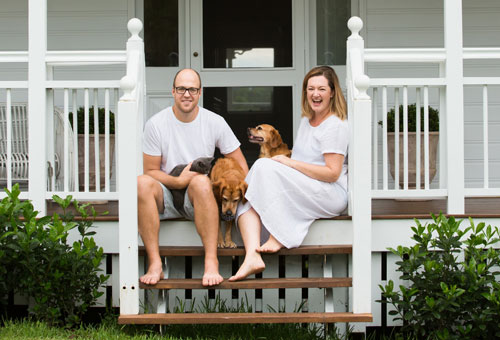 70% of our employees worked flexibly in 2017, an increase from 57% in the previous year.
Medibank's diversity and inclusion policy sets out Medibank's key priorities, including those related to gender, lesbian, gay, bisexual, trans and gender diverse and intersex (LGBTI), and Aboriginal and Torres Strait Islander Australians.
We are committed to ensuring everyone enjoys the same opportunities and rewards at Medibank, regardless of their gender. During the year we focused on areas including pay equity and women in leadership.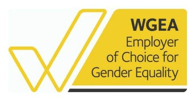 Medibank was recognised as an Employer of Choice for Gender Equality by the Workplace Gender Equality Agency (WGEA). Our CEO Craig Drummond is also a WGEA Pay Equity Ambassador and a Male Champion of Change for Gender Equality.
Female representation 2017
57%
---
of employees identified as high-potential talent
0.6%
---
Gender pay gap
On average, females were paid slightly more than males when compared to market rates of pay*.
* This outcome differs from our disclosure to WGEA as the WGEA methodology does not reference market rates of pay.
Medibank also aims for an inclusive workplace where our people feel safe, regardless of their sexual or gender identity. Our LGBTI Passion + Pride group works with employees and our community to drive engagement and influence positive change for LGBTI employees and their families.
During the year Medibank's employees participated in a range of events including the Sydney Mardi Gras. We were also a member of Pride in Diversity, a national not-for-profit employer support program for LGBTI workplace inclusion.
We were recognised as a Silver Tier Employer for LGBTI Inclusion and awarded the Innovation and Engagement Award for LGBTI Inclusion by the Australian Workplace Equality Index (AWEI).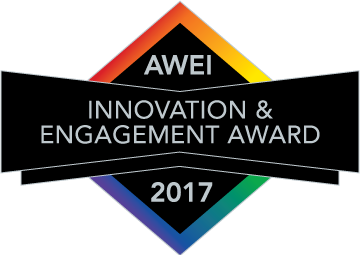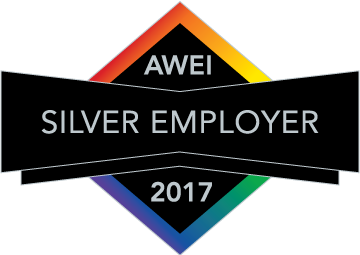 Medibank's commitment to reconciliation extends to increasing Aboriginal and Torres Strait Islander representation within our business. During the year our Indigenous Employment Strategy and partnership with Yalari and CareerTrackers guided the recruitment, retention and development of three Aboriginal and Torres Strait Islander university students who undertook paid summer internships.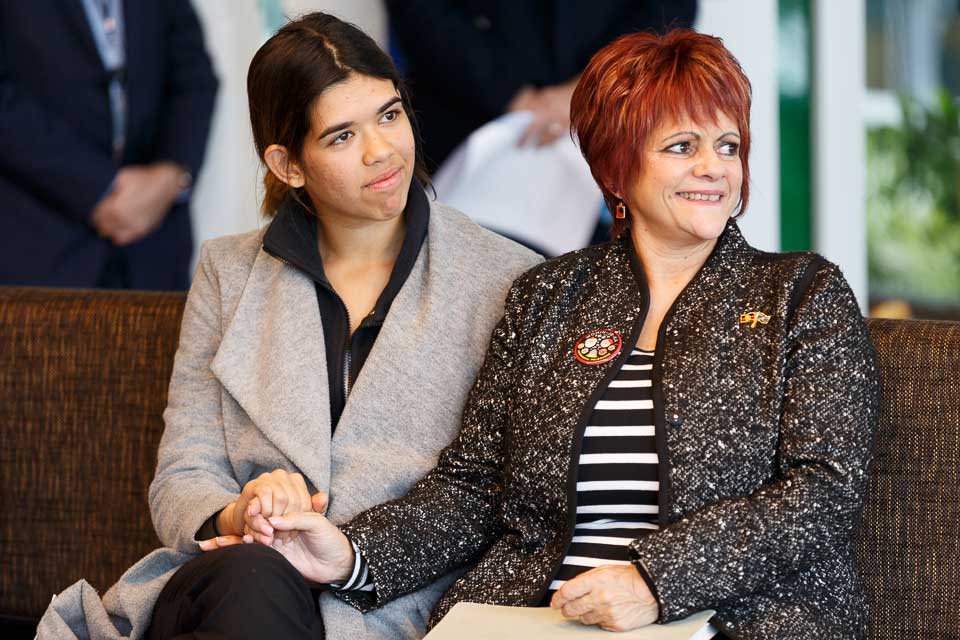 Intern Jazleen De Busch with Wurundjeri Traditional Owner Aunty Georgina Nicholson at the launch of our third Reconciliation Action Plan.
Health, safety & wellbeing
Medibank is committed to providing a healthy and safe workplace that supports the physical and mental wellbeing of our people through health promotion, injury prevention and early intervention.
During the year Medibank's employees had access to subsidised health insurance, free salary continuance insurance and a paid Good Health Day to support their health and wellbeing.
Key safety facts 2017
| Measure | Target | Result |
| --- | --- | --- |
| Workplace inspections completed | 100% | 100% |
| Corrective actions completed following audits | 100% | 100% |
| Lost time injury frequency rate* | <2 | 2.40 |
* 12-month rolling average per million hours worked
There were 196 incidents reported during the year, with the majority being of low risk and severity. We continued to offer an employee assistance program to support our people and their immediate family members. Medibank's number of lost time incidents was the same as the previous year, with our lost time injury frequency rate remaining relatively stable at 2.40.
Medibank continued to provide paid leave to employees experiencing domestic violence.
Our early intervention program, which helps people transition back to work following injury or illness, supported 153 people during the year, up from 101 in 2016 due to better promotion of the program.
Case study
Unlocking the benefits of workplace wellbeing
Medibank and Deloitte announced a partnership to develop Australia's most comprehensive corporate wellbeing index in November 2016 and launched the index in February 2017.
The Wellbeing@Work Index has been designed to help Australian companies understand, measure and improve the wellbeing of their people and workplaces. It incorporates insights from Medibank's health expertise, coupled with research from Deloitte Access Economics and Deloitte's Human Capital consulting capabilities. This combination allows us to measure wellbeing from the perspective of both employees and the businesses they work for.
Aligning to the pillars in the index (Mind, Body, Purpose and Place), we strengthened our focus on wellbeing during the year, inviting employees to participate in an eight-week program aimed at creating positive health habits. More than 50% of our people participated, with 83% reporting improvements in their wellbeing. The program received an Innovative Teams 2017 award in March 2017 from Human Resources Director Magazine.
Medibank won the Martin Seligman Award for Health and Wellbeing from the Australian HR Institute (AHRI) in December 2016.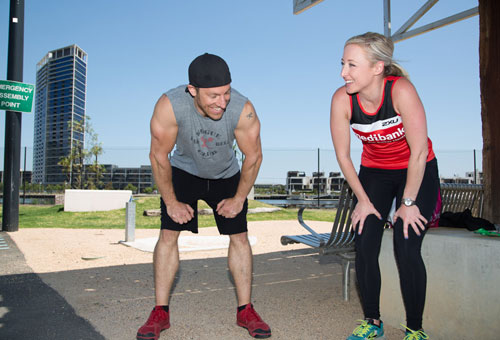 Wellbeing in the workplace has been shown to drive employee effectiveness and engagement, boost business performance and help to attract and retain top talent.
Performance & capability
During the year we ran a total of 106 different capability programs, with 95% of our people participating in formal development. This included a range of key leadership development programs.
Leadership development programs in 2017
| What | Who | About |
| --- | --- | --- |
| Senior leader forum | 60 senior leaders | Monthly sessions around key business and leadership initiatives. |
| Leadership series | 60 senior leaders | Opportunity to listen to guest speakers who are leaders in their field and discuss topical leadership issues. |
| Managing with purpose | 25 high potential managers | Developed in partnership with Swinburne University, with participants eligible for a Diploma in Management. |
| Lead | 16 high potential senior leaders | Designed to build commercial acumen, enterprise thinking and adaptive leadership. |
| Launch for new leaders | 100 new people leaders | Interactive program to help people transition from an individual contributor to leading a team. |
| Inclusive leadership program | 200 people leaders | A program that focuses on training and strategies to lead more inclusively and to harness diversity within teams. |
| Hands up | 100 female employees | A 10-week program for new managers to mid-managers to increase their confidence to put their hand up for career development opportunities. |
| CoLab | 53 leaders | A three-month program bringing leaders together to improve key customer journeys and our customers' experience. |
| Trusted advisor program | 427 employees | Building capability to enable people to be seen by their clients as experts providing valuable insights to help make better, more informed decisions. |
| Executive health checks | 63 senior leaders | Encouraging leaders to focus on their own health and wellbeing. |
We also renewed our commitment to undertake Medibank's flagship Elevate program in 2018. This program aims to develop senior leaders' commercial and leadership skills, which includes participants spending one week in a remote Indigenous community to learn more about the health challenges facing the region.
Our dedicated focus on customers and building capability to support this was a key part of Medibank's performance framework and investment in our people during the year. More than 1,000 non customer-facing employees engaged directly with customers through immersion sessions, retail concierging, buddying with our Customer Connect team and participating in customer thank you calls. This customer focus was also made part of training for new employees, including new induction programs for our Customer Connect and Nurse Triage teams.
Medibank's graduate program, which we launched in February 2016, is building an internal pipeline of high potential people who can develop into future leaders at Medibank. During the year the graduates from our first and second intake years received a combination of formal development - designed to build their capability in finance, consulting, presentation skills and business communication - and informal development such as customer immersion and mentoring from senior leaders within the business.
Our annual Shine Awards celebrated 357 employees who were nominated for reflecting Medibank's values and excelling in areas such as customer focus, business efficiency and collaboration. A total of 37 finalists joined CEO Craig Drummond and our executive leadership team at an event in December 2016 recognising the nominees and winners across eight different awards.