Why premiums are reviewed annually
Reviewing premiums is necessary to keep pace with both the rising cost of healthcare, and the increasing number of treatments sought by Australians. Here's some of the reasons why premiums are changing.
Better quality healthcare
In Australia, we enjoy some of the best healthcare in the world. New and improving technologies mean better treatment, but they can come at a price. These technologies are often expensive to implement and that contributes to higher overall costs in the health sector.
A rise in chronic conditions
While we're living longer, Australians are also being admitted to hospital in record numbers. Chronic conditions such as heart disease and diabetes are still increasing year by year.
Our ageing population
It's great news that Australians, on the whole, are living longer. But the longer we live, the more healthcare we're likely to need. Generally speaking, increasing life expectancy equals increasing premiums.
When you live better, we're all better for it
At Medibank, we believe building healthier communities brings many benefits, that's why we are investing in health initiatives that will give you plenty of value from your cover year-round.
24/7 Medibank Nurse phone service
Health concerns keeping you up at night? Members with hospital cover are supported by Medibank nurses on our 24/7 Medibank Nurse phone support line.⁺
Mental Health phone support
Members with hospital cover can talk with a mental health professional over the phone in relation to any mental health or emotional concern, 24 hours a day 7 days a week.⁺
Choose the private hospital and specialist that's right for you
Have peace of mind by knowing as a private patient where you're treated and by which specialist is up to you. If you require elective surgery, wait times for procedures are generally shorter in a private hospital. In fact, in a private hospital, you'll be treated as soon as you and your specialist are ready.
Live Better rewards program
We think Australians should be rewarded for looking after their health. That's why Medibank members with hospital or extras cover can now earn rewards with Medibank Live Better. They can get savings on their health cover, more on their extras cover, or great rewards from our partners, simply by looking after their health and wellbeing.* 
Use Members' Choice to your advantage
By utilising our Members' Choice Advantage network, you'll get access to one of the largest health provider networks in Australia. That means you can generally enjoy better value for a wide range of included Extras.

100% back on up to two dental check-ups
We know our members want greater everyday value when it comes to extras. That's why all Medibank extras members get 100% back on up to two dental check-ups at a Members' Choice Advantage dentist every year, including x-rays. ~
2 pairs – no gap
Exclusive to Medibank members with eligible extras, you can now get 2 pairs of glasses with standard single-vision prescription lenses with no gap from Specsavers' $249 range. Subject to your full annual optical limit being unused at time of purchase. Waiting periods apply. #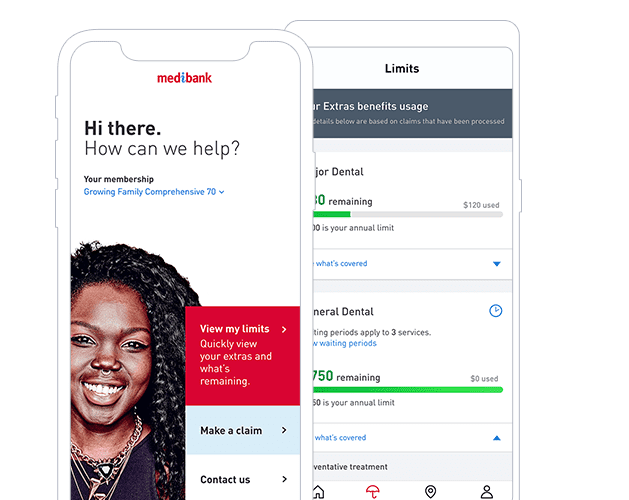 The My Medibank App
We've made it simpler for our members to stay on top of their cover with the My Medibank App. Check your limits, make a claim for most extras, and find a Members' Choice provider anywhere, anytime. And to avoid surprises, most members can use the out of pocket feature to estimate benefits and gaps for most Extras claims.  
Download now: Google Play or Apple App Store.
Are you on the right cover?
Everyone benefits from a quick health check now and then. And the same goes with your health insurance.
We know that affordability will always be important for our members. Our team is on hand to discuss options that could make your premiums more manageable. Or if your circumstances have changed since we last spoke, it may be a good time to check if a different cover option may be more suitable.
Give us a call on 132 331 and we'll take you through a cover review.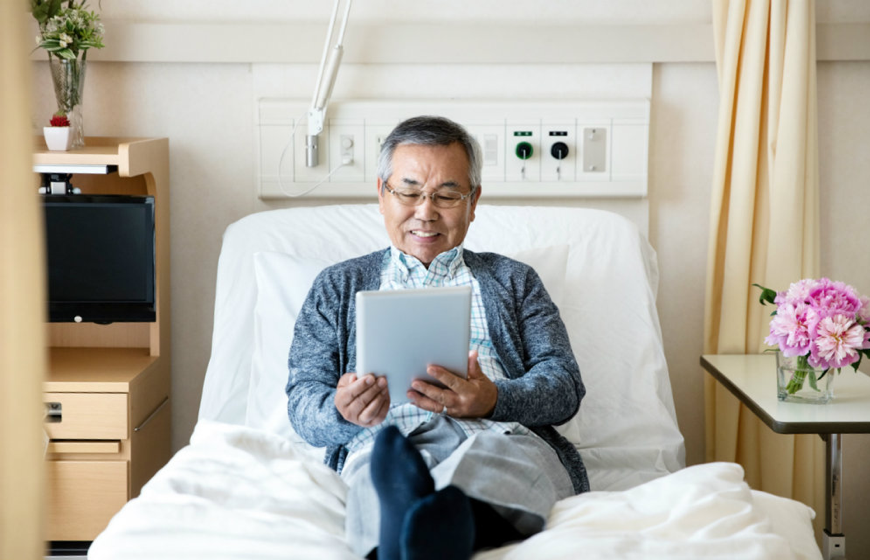 Have questions?
Our team of experts are ready to help!
Enter your postcode to find your nearest store to have a face-to-face chat!
.
Fill in the form below or get in touch by calling our dedicated line 1300 110 086.
We are open on Sundays.
In providing your telephone number, you consent to Medibank contacting you about health insurance.
We'll have someone call you soon to help with any questions you have.
Or, check out our FAQs and guides to help get you started.