Winter planting and harvesting guide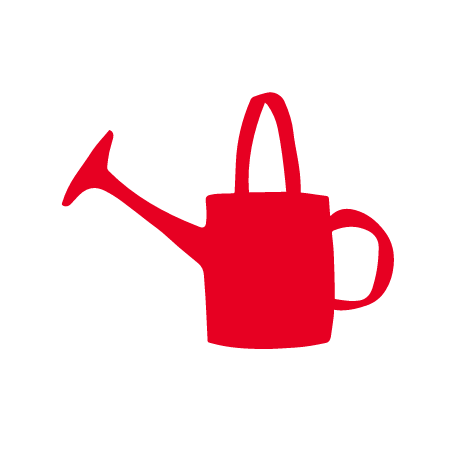 Here's what to plant, harvest and prepare this winter.
As winter approaches, it's tempting to curl up and indulge in the comforts of hearty foods and nights by the fire. But not everything is in hibernation mode.
Winter is a busy time in the garden for planting, harvesting and preparing for spring. Here are some top tips for what's happening in the garden this winter.
Planting
Herbs. Winter is the ideal time to plant herbs such as thyme and rosemary. Herbs are easy to plant in small pots and will always come in handy in the kitchen. Herbs like thyme and rosemary make a great addition to roasts, and parsley and mint are great in our winter quinoa tabbouleh.

Greens. Winter is also a good time to plant Asian greens, lettuce, spring onions, broad beans, potatoes, Jerusalem artichokes and asparagus.

Garlic. The cooler months are an ideal time to plant bulbs like garlic. The ideal day to plant garlic is the 22 June, which is winter solstice. Sow garlic cloves directly into the ground, pointy end up, 3 cm deep and 15 cm apart. Also plant around the base of fruit trees. Find out more about how to grow garlic here.

Nasturtium. Plant nasturtium as a trap plant for aphids. This will help protect your brassicas (cabbage, Brussels sprouts, cauliflowers, etc.)
Harvesting
Cauliflower. Cauliflower thrives in the cooler months and should be ready to harvest during winter. Harvest cauliflower when the head is firm and white and about 20 cm wide. Cauliflower is great simply roasted with olive oil and seasoning or blended into a creamy soup.
Tuscan kale (cavolo nero). If you've planted your kale at the end of the summer it should be ready to harvest by autumn or winter. It's ready to harvest when the leaves are about the size of your hand. The small, tender leaves can be eaten uncooked and used in salads and the larger leaves can be used in stews or stir-fries.
Celeriac. This one may not be on your weekly shopping list, but it's easy and fun to grow at home. Harvest celeriac when its base is pushing through the soil with dark green celery-like leaves attached.

Experimenting with growing different vegetables at home can be a great way to introduce new foods to your diet. Try celeriac grated in a remoulade, roasted or cooked and puréed.
Prepare for spring
Prepare beds for spring planting by digging in organic matter such as well-rotted compost, blood and bone or well-rotted animal manure. In late winter start mulching with sugarcane mulch, pea straw or lucerne, preparing the garden for spring. Use our no-dig garden bed to prepare for all your spring planting.