Plant a Mini Sensory Garden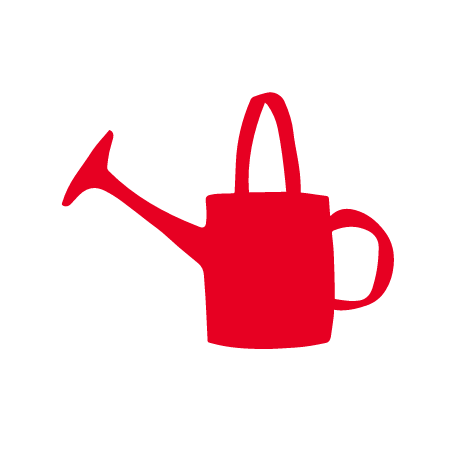 Encourage kids to engage their senses — what can they see, smell or taste in the garden?
Equipment
What to do
1. Brainstorm ideas for a mini sensory garden. Invite discussion by introducing the senses, and what could be planted to engage those senses, for example:

Taste: What are the yummiest herbs, fruits and vegetables you've tried?

Touch: What plants feel nice to you? Have you been tickled by a plant? Have you ever felt a prickly or rough plant?

Sight: What is green, orange, blue, purple or red in the garden? (This doesn't have to be limited to plants – think about signs and shapes.)

Smell: Are there stinky smells and nice smells? Have you picked any herbs, scrunched them up and smelled them?

Sound: What sounds do you hear in the garden (dripping, whooshing, buzzing)?
2. Decide what you could plant or include in your mini sensory garden to focus on these senses. Try to pick one plant or garden feature for each of the senses.
3. Gather your planting equipment.
4. Fill the large pot or container with seed-raising or potting mix.
5. Set aside different areas of the pot or container for each of the senses, and plant the seedlings or add the garden features. When planting, be sure to follow the planting instructions on the seed packet or seedling label. Water well.
6. Make signs identifying the different plants and senses and place them in your mini sensory garden.
Suggestions for Your Mini Sensory Garden
Taste
Basil
Carrot
Chives
Nasturtium
Radish
Strawberry
Touch
Borage
Dill
Kale
Lamb's ear
Parsley
Sage
Add some pebbles for texture
Sight
Beetroot
Calendula
Lettuce
Marigolds
Rainbow chard
Rhubarb
Sweet pea
Add colourful signs for visual interest. Paint the outside of the plant pot or container.
Smell
Lavender
Lemon balm
Lemongrass
Mint
Rosemary
Thyme
Sound
Add a pinwheel, windchime or small water feature.
Remember, bees are attracted to the garden and will buzz around, making sound.