Mulching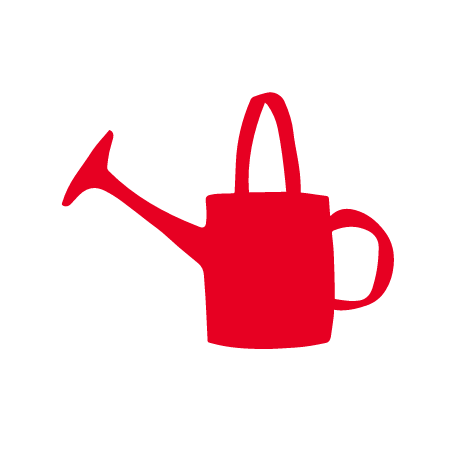 The perfect way to protect your garden's soil.
It is very important that you mulch your vegetable garden, to help the soil maintain moisture and to protect the soil surface from scorching weather or frosts. There are two types of mulch that are mainly used in vegetable gardens – pea straw or sugar cane mulch. Both of these are excellent mulches, will gradually break down and, in the case of the pea straw, add nutrients to the soil. Bark or wood chips or old newspapers are not recommended for your vegetable garden. And remember – do not mulch over your onions! The onion bulbs do need to be able to break the top of the soil and ripen in the sun.
Equipment
What to do
1. Make sure your bale of mulch is close to the area being mulched, so most of it ends up on the garden and not spread across paths or other areas.
2. Before using, wet the bale thoroughly to dampen down any dust. You may need to repeat this when you get to the middle of the bale.
3. Using scissors, cut the string that ties the bale.
4. You will find the bale naturally breaks up into portions – take a portion you can carry and, standing over the area you want to mulch, gradually tease out all the straw so it becomes light and fluffy.
5. Spread the straw over the soil, to a depth of about 5–8 cm.
6. Do not pile mulch close to plant stems, as this can cause them to rot, but instead make a nest around each plant. Continue to spread the mulch until you have covered the whole area.
Note: Cover small seedlings with a pot while mulching to protect them – remove the pot when you have finished spreading the mulch.