How to plant seedlings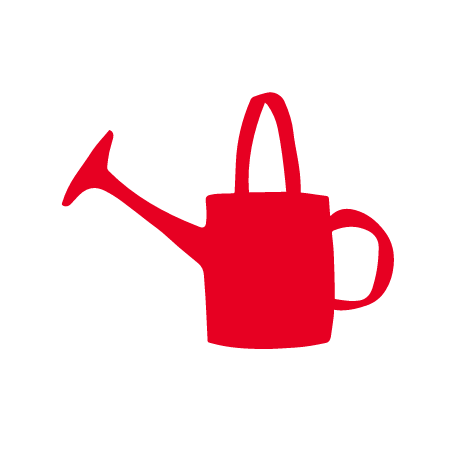 Get your hands dirty and make your seedlings flourish.
Seedling planting is an important activity through the whole of the garden calendar. It marks the point when your lovingly grown seeds have become sturdy young plants and are ready to go out into the garden beds.
You may need to harden your seedlings off before they reach the garden beds, particularly in cold or temperate climates in the cooler months. Sometimes the shock of going from a nice warm greenhouse out into the open can be too much for a young plant, so hardening off involves moving them outside into a sheltered position, such as a cold frame, for a week or two while they get used to being outside.
Things you need to be aware of when you plant your seedlings:
The name of the plant
How far apart you should plant the seedlings
Whether they will also need a protective or climbing structure to grow against
Equipment
What to do
1. Check your garden bed. It should already be prepared, but you may need to rake it over to ensure the surface is even.
2. Work out what distance your seedlings will be planted at – you might use a ruler, hand-widths or some other way of measuring the correct spacing.
3. Remove your seedlings from the container – if they are in soft plastic punnets then gently squeeze the bottoms to pop the seedlings out. If they are in trays you will need to carefully scoop them out – an old teaspoon is a great tool for this job. Always be very careful not to damage their roots.
4. Sometimes more than one seedling will grow in a space, and their roots become entwined. Gently separate the seedlings by pulling them apart, trying to make sure you don't damage any part of the plant.
5. Using a trowel, or a dibber for small seedlings, create a hole large enough for the seedling.
6. Place the seedling in the hole, roots down, and gently backfill with soil. The plant should be planted so that it sits at the same depth as it was in its original pot.
7. Gently press the soil down around the seedling, but not so much that it becomes compacted. You simply want to ensure that there are no air gaps in the hole you have just filled.
8. Using a watering can with a watering rose or a hose with a fine spray, water the seedlings in well.
9. Mark the seedlings with a sign that states what they are.