How to make herb posies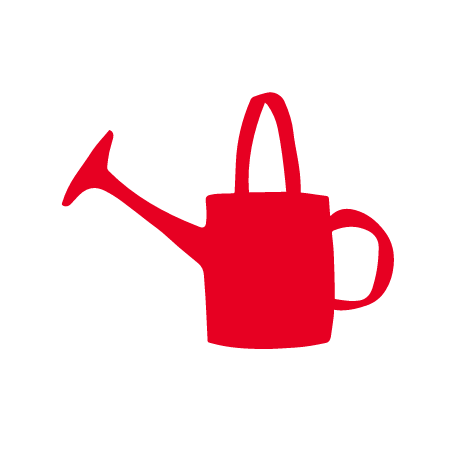 Make beautiful gifts for friends and family with fresh herbs from the garden.
Before there were commercial florists and gift stores, posies of herbs or wild flowers were often given as gifts or for weddings. In the 17th century posies called tussie mussies were carried in pockets to ward off disease and infection. And in Victorian times flowers carried special meanings. For example a bride might carry a posy of lavender (devotion), marjoram (joy), roses (love) and pansies (happy thoughts).
You may want to collect a range of herbs and edible flowers – rosemary, lemongrass or fennel might provide height and structure in the middle; collect sunflowers, calendula or borage flowers for colour; then use softer herbs like sage, mint, lemon balm, thyme, lavender or dill for the outer rings. Use your imagination!
Equipment
What to do
1. Lay the herbs out by type on the table and, using scissors or your hands, strip all the leaves off the bottom two-thirds of the stem.
2. Choose a structural herb like rosemary, or a large flower like calendula, for the centre of the posy.
3. Holding your central piece, choose a different and contrasting herb to make the first ring around the centre. Add a piece, turn the posy slightly, add another piece and so on until you have a complete ring.
4. Choose another herb to repeat this process – try to choose one that is a different colour, has flowers, or has different-sized leaves to provide contrast.
5. Some herbs, like lavender or thyme, will need more than one ring added to create a proper impact, so keep adding pieces and turn the posy at least twice to get a fuller effect.
6. When the posy is complete, use an evergreen such as bay to ring the outside of the posy.
7. Wrap the rubber band around the stems of the posy, at the 'neck', which is just where the leaves start.
8. Use the scissors to cut off the bottoms of the stems so they have a neat finish.
9. Use a piece of ribbon to cover the rubber band and tie a bow.
10. Display in a tin or an old jam jar.