How to make fertiliser tea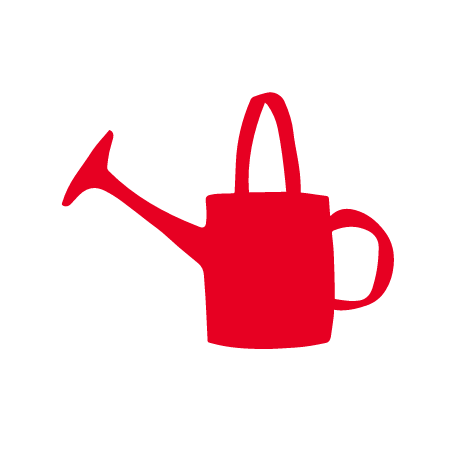 Feed your garden with this easy fertiliser.
There are many ways to increase the fertility of the soil in your garden, and all of them have to do with adding life to the soil. Some of the most important living creatures in the soil are bacteria and fungi that can only be seen with powerful microscopes, but luckily we don't need to see them to know they are doing their job in the garden.
A great way improve the health of your soil and encourage these creatures is to treat your soil with fertiliser teas made from plants. They are simple, effective and much easier to spread around than traditional compost and manure.
Fertiliser teas can be made using an aeration method, which requires a pump. However it's more common to find gardeners making their own simple fertiliser teas by soaking compost or weeds in a 'tea bag' for a few days up to several weeks, depending on what you are soaking. Nettles and comfrey will need at least 2 weeks, while some of the more invasive or running plants like kikuyu or sorrel may need at least 6 weeks to completely compost. This method must be well-managed and requires using some fine netting over the tub to deter mosquitoes, which are attracted to the still water.
Fertiliser tea is also a great way to use the grass and other perennial weeds you pull out of the garden, as they cannot be added to most compost heaps as they are.
Make sure you use all your fertiliser tea as soon as it is ready, rather than leave it standing around for too long, or the vital ingredients will stagnate.
Equipment
What to do
1. Fill the bin with water. If using tap water, allow the water to stand overnight to reduce the impact of any chlorine it might contain.
2. Stuff your chosen tea ingredient into the pillow case until it is three-quarters full.
3. Tie the bag at the top with the string and fully submerge it in the water. You can use a brick to weigh it down.
4. Cover the top of the bin with netting and tie it securely around the top to stop mosquitoes from laying eggs.
5. Leave for 7—10 days. Some weeds can take up to 6 weeks to fully break down in the water.
6. To make the tea for watering the garden, mix one part concentrate with ten parts water.
7. Place the contents of the 'tea bag' into the compost.
8. Clean out the rubbish bin and begin again.