How to make a bug catcher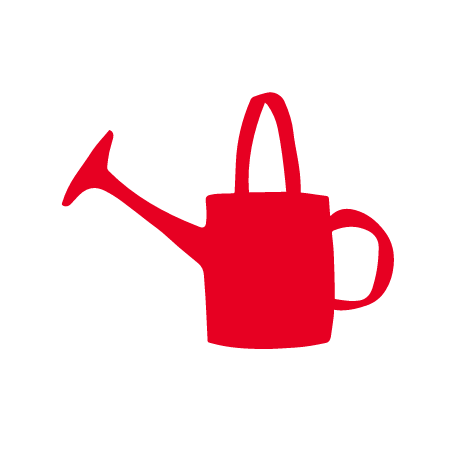 Kids curious about garden critters? Get them excited with this fun, easy activity.
This activity requires an adult to operate the drill and cut the pieces. Kids can help with the assembly, but be careful of sharp edges around the holes in the jar lids.
Equipment
What to do
1. Adults remove the lids from the jars and drill two holes 3 cm apart in the lid. (Tip: if you drill from the top side of the lid, any sharp edges will be on the inside and out of the way.)
2. Cut two lengths of tubing: one 15 cm and the other 30 cm long.
3. Take the 15 cm length of tubing and cover one end with gauze, wrapping sticky tape around it to hold it on.
4. Insert the tubing into the pre-drilled holes in the lid, with the gauze end on the underside of the lid.
5. Wrap a piece of the WHITE electrical tape about 2 cm from the top end of the 15 cm tubing (i.e. opposite end to the gauze).
6. Now insert the longer piece of tubing through the other hole and wrap the RED electrical tape 2 cm from the top end.
7. Screw the lid back onto the jar and there you have it – a bug catcher!
How to use your bug catcher
Children walk around the garden, armed with bug catcher in hand. When they see a bug, they take the piece of tubing with the red tape and place it very close to the bug. Then they take the tubing with the white tape and suck. Hopefully the little bug will travel up the tubing and into the jar. (The gauze stops any possibility of students sucking bugs into their mouths.)
Remember to release the bugs into the garden after observing them.
Tip: Discuss with kids that it would be cruel to suck up spiders or other insects whose long legs would get damaged in the tubing. (You may be able to get a spider viewer, which is a perspex box with a magnifying glass lid.)