Growing a living hut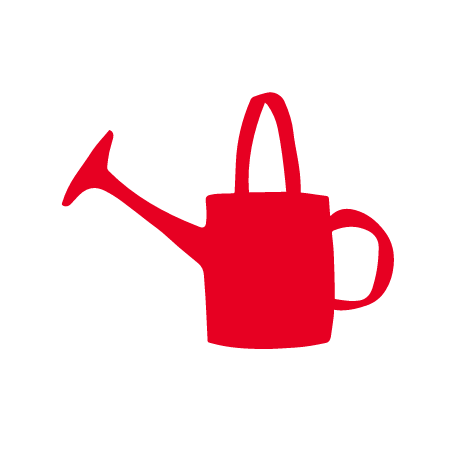 Imagine sitting in a living structure that you made yourself, all green and quiet and full of patterns of light
Creating a living hut out of willow is easy, and once planted in the ground the willow will start to sprout and grow, so your hut becomes green.
Note: In some areas willow can be a weed and it needs to be used with caution. Find a variety that is less likely to sucker. The other way of building this structure is to use bamboo poles for the structure and then grow vines such as beans or passionfruit over it
Equipment
What to do
1. Make a circle on the ground showing where you are going to plant your structure. You can do this by cutting a piece of string a little longer than you need the radius of the hut to be, then tying a stick to either end. Plant the stick in the middle of the planned site, pull the string taught, and then use the other stick to 'draw' a circle on the ground as you walk around the central stick.
2. Push your first four poles at least 30 cm into the ground at four points equal distance apart on the circumference of the circle
3. Plant your next four poles in between these first four, also around the circumference. Remember to leave enough of a space for an entrance
4. Firmly tie the poles together at the top with twine. It's a good idea to reinforce it with garden wire to keep the hut secure.
5. Gather your shorter pieces and start weaving them into the structure on an angle, to create extra strength. You can keep weaving as much material as you want; it depends on the final look you want to create. Make sure you leave space for a doorway, and windows if you like.
6. Tie the joins of these smaller pieces with string as well, so the structure is secure.
7. If you use bamboo stakes, you can use tree prunings to weave into the structure. Plant climbing beans or passionfruit around the outside edge to create a green structure.