Make your own dibber to plant seeds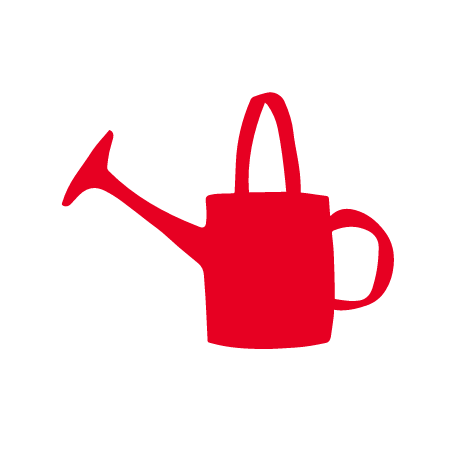 This little tool makes holes in the ground for sowing seeds
Dibbers (or dibbles) have been used by gardeners since ancient times to make holes in the ground into which seeds, seedlings or small bulbs are planted. A dibber is a pointed tool with a handle that is often made from turned wood or metal. The design hasn't changed much over time, but in this activity we will make a simple dibber from recycled tree prunings, with measurements along the side to help ensure the planting depths of different seeds are correct.
This is a good activity for winter after the fruit trees have been pruned. Gather together the straightest prunings that are at least the thickness of an adult thumb, and store them to dry in the shed for at least a couple of weeks.
Equipment
What to do
1. Take a piece of tree pruning, preferably with one narrower end.
2. Choose a paint colour and paint the stick. You may want to paint all of it, or just from the narrow end to about three-quarters of the way up to create an unpainted 'handle'.
3. Allow to dry.
4. Take a ruler, and from the tip mark in 1 cm increments until you reach 10 cm, then mark the 15 cm point, then 20 cm.
5. You now have a dibber ready to help you make holes the correct depth to plant most common seeds or bulbs.