Construct a shade canopy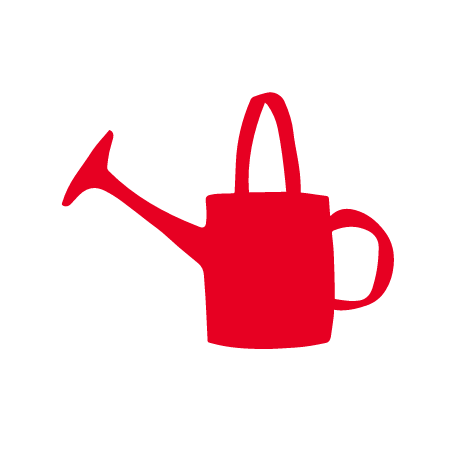 Build a shade canopy to protect your herbs and vegetables.
In this activity, build a simple shade canopy for a rectangle-shaped garden bed, and learn to manage temperature in the garden.
Equipment
What to do
1. Mark out the dimensions for the canopy frame by measuring the length and width of your garden bed.
2. Add 10 cm to both these measurements as you'll want the frame a bit bigger than the garden bed for adequate shade protection. (For a raised bed, measure in 10 cm so the canopy will fit inside the planter rim.)
3. Measure the tallest plant (or what you anticipate it will grow to), and add 30 cm to that measurement to allow for air circulation.
4. Cut the bamboo stakes to the length, width and height measurements. You will need four bamboo stakes each for the length, width and height (12 stakes in total).
5. Assemble the base of the frame. Using the string or wire, tie the length and width pieces together. Note: Depending on the size of your garden bed, you may want to assemble the base frame in position on the ground around your garden bed (to avoid having to lift the canopy frame into place).
6. Assemble the top (or 'lid') of the frame by tying the length and width pieces together in the same way.
7. Measure and cut the shade cloth to fit the top of the frame.
8. Tie the upright (height) stakes to the corners of the bottom frame.
9. Tie the top frame to the upright stakes.
10. Secure the shade cloth to the top of the frame using zip ties at intervals.
11. Using the irrigation stakes or tent pegs, secure the bottom corners of the canopy around, or in, the garden bed. Use around two per corner and another at the middle if your frame is longer than a metre.
12. Use a mallet to secure the pegs in the ground.