As we go about our busy lives, it can be easy to focus on the here and now, and put planning for the future to one side. But having a solid plan in place for life's unexpected ups and downs can be one of the smartest — and most grown-up — things you'll ever do.
Insurance can be one way of protecting yourself, your partner and your family from financial hardship if you were unable to work due to illness or injury. It can also give you peace of mind knowing that no matter what happens, there's help to fall back on.
Products like Life insurance, Income Protection and Funeral Insurance are often grouped together under the umbrella of 'Life Insurance', but provide different coverage for a range of scenarios.
It's there to provide financial assistance to help meet living expenses for you and your family if you're diagnosed with a terminal illness or in the event that you pass away.
Policies generally cover larger amounts, as they're designed to fund a broad range of expenses including funerals, mortgage repayments and immediate living expenses.
Eligibility is based on your personal circumstances and usually requires a medical check.
Policies can be adjusted to suit the level of coverage you require at different stages of life.
Payouts are made in a lump sum that's agreed when you set up the policy.
Payouts can be made at the time a terminal illness has been diagnosed, providing funds for medical treatment at a critical time.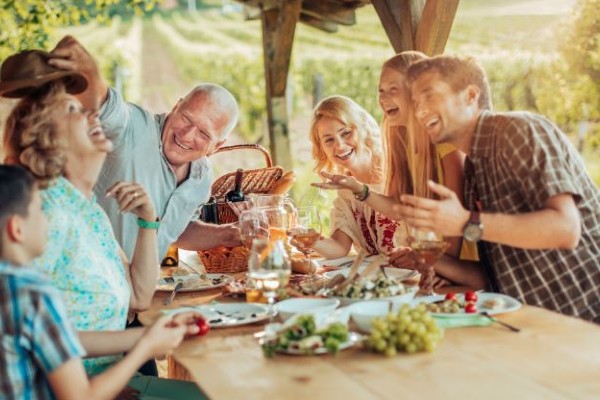 What is Income Protection?
Just as the name suggests, Income Protection insurance can be your back-up plan if you fall seriously ill and can't continue your duties for work. Paid sick leave may run out before you fully recover, and that's where Income Protection can help. Income Protection provides an ongoing monthly benefit as a percentage of your regular income, so you're not left high and dry if you're unable to work. A waiting period and benefit period will usually apply.
What is Funeral Insurance?
Funeral Insurance provides an agreed sum of money (usually up to $15,000), while the amount can be used to cover the cost of a funeral, it's ultimately left up to the beneficiary to spend as required. Funeral insurance payouts are usually made quite quickly, giving your family one less thing to worry about if you pass away.
In contrast to other forms of insurance, funeral cover has automatic acceptance, so it's simple to get coverage regardless of your medical background (age and residency eligibility criteria will apply). However, benefits are usually only paid in the event of accidental death in the first year of the policy.
When do I need insurance?
While it's never too early to plan for protecting your future, some of life's major events can be a trigger.
Starting a family — the stakes go up when your family gets bigger. Getting the right insurance coverage can help your family be financially protected if something happens to you.
Buying a home — it's one of the biggest financial commitments you'll ever make, so it's worth protecting. If you or your partner were injured or passed away, insurance can help to pay the mortgage expenses.
Getting a promotion — as you move through your career, your income tends to increase. As you earn more, your financial commitments can grow, so it may become more important to have a safety net in place in case you're unable to work for an extended time.
Settling down with a partner — if you were unable to work for a period of time and your salary stopped, it could place a significant financial and emotional strain on your relationship. If the worst happened and you were to pass away with debts and no coverage, your estate may be used to resolve your debts, rather than being passed on to your partner.
If you have people who depend on you, chances are you'll want the peace of mind that comes with knowing they're protected. Putting a plan in place with the right Life Insurance, Income Protection or Funeral Insurance can help you rest easy, knowing help is there if you ever need it.