Take a few minutes to protect what matters most
Medibank Starter Life Insurance offers protection so you can help ensure that the people who are most important to you will be properly looked after when you can't take care of them. Avoid the many health questions and you could take out a policy online in the time it takes to make a coffee.
Apply for cover in 10 minutes
Medibank Starter Life Insurance lets you avoid a lengthy application process.
100% online application
Buy a policy online and you could be covered straight away.
Simple application
You won't need to provide detailed health information. We only ask you a single statement about your health and lifestyle.
Choose your cover amount
Choose a cover level from $50,000 up to $250,000.
Is Medibank Starter Life Insurance right for me?
You are eligible to apply for Medibank Starter Life Insurance if you are aged between 18 and 45 years and are an Australian resident at the time of application.  Once you take out a policy, your cover will remain in place for life, as long as premiums are paid.
If you have a serious medical condition, this product may not be suitable for you and we may not be able to provide cover.
Medibank Starter Life Insurance won't pay out a claim due to: suicide, war, participation in criminal activity, the effects of alcohol, or taking non-prescription medication.
Please review the Product Disclosure Statement for further details on exclusions and specific terms and conditions.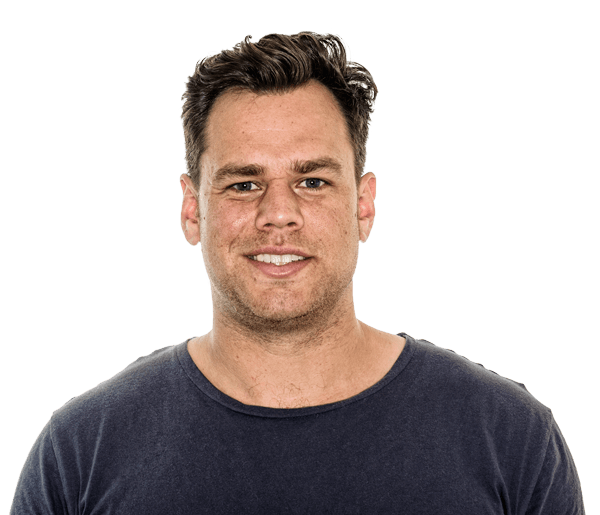 Need some help?
Whatever your life stage or circumstance, check out our cover options for you and your family. Call us on 1300 766 085 and one of our specialists will take you through our product options.
Life Insurance Code of Practice
The Life Insurance Code of Practice is the life insurance industry's commitment to customer service standards and it's designed to protect you, the customer.
We've got your questions answered
Medibank Life Insurance is issued by Swiss Re Life & Health Australia Limited, ABN 74 000 218 306; Australian Financial Services Licence No. 324908, of Level 36, Tower Two, International Towers Sydney, 200 Barangaroo Avenue, Sydney NSW 2000, and is promoted and distributed by Medibank Private Limited, ABN 47 080 890 259 Authorised Representative No. 286089 of Level 17, 700 Collins Street, Docklands, VIC 3008 (Medibank Private).
In doing so, Medibank Private is acting as the authorised representative of Greenstone Financial Services Pty Ltd (GFS) ABN 53 128 692 884, AFSL 343079, of 58 Norwest Blvd, Bella Vista NSW2153. GFS is authorised to enter into Medibank Life Insurance policies on Swiss Re's behalf. 
Like all life insurance policies, the level of cover and the type of cover you have will affect your premium, or how much you pay. 
Our Medibank Life Insurance product tailors the premium based on the answers to the health and lifestyle questions we ask during the application process.  
Medibank Starter Life Insurance only asks you to select one health and lifestyle statement so the premium is less tailored to an individual health situation.  Medibank Starter Life Insurance will ask you to select the statement which best describes your health and lifestyle to provide you with a premium. You also have the option to provide your height and weight details to see if you're eligible for a discount on this premium. 
You need to be a permanent Australian resident to apply for any of our products. An Australian resident means a person who resides in Australia and:
hold Australian or New Zealand citizenship; or
holds an Australian permanent residency visa.
Our products have different age ranges for who can apply. This age range only applies to when you start the policy, not when it ceases.  Except where permitted by law, our life insurance policies only cease if you decide to cancel it, or we pay a claim (in case of death or terminal illness).
A medical examination is not required as insurability will be determined by your answers to the health and lifestyle questions. You must be aged between 16 and 60 years to also add Permanently Unable to Work cover, Children's Insurance cover and Trauma cover.

For Medibank Starter Life Insurance, you must be an Australian resident aged between 18 and 45 years. For our Medibank Life Insurance, you must be an Australian resident aged between 16 and 65 years at the time of application.
Medibank Starter Life Insurance can be applied for immediately online, without lots of health questions.  You can choose to be covered between $50,000 and $250,000.   To apply, you need to be aged between 18 and 45 years and be an Australian resident.  If you have a medical condition, this product may not be suitable for you.
As our Medibank Starter Life application process does not consider your personal circumstances, we recommend you obtain independent financial advice if you're not sure whether this product is right for you.
Our standard Medibank Life Insurance product can provide you with cover tailored to your needs. The application process is therefore longer, but may be a more affordable option depending on our assessment.  You can choose to be covered for up $1.5 million depending on your age at application.  To apply, you need to be aged between 16 and 65 years and be an Australian resident.  You can request a quote online or apply on the phone.
If you are unsure about any of our Medibank life insurance products or have any questions, call one of our specialists and we can talk you through our different product options. 
Your life insurance premium is calculated on a stepped basis which means it will generally increase each year as you age. All premium changes will occur from the next anniversary date on your policy and we will inform you in advance of your policy anniversary of the premium we will charge you for the following year.
In addition, you will be offered an automatic indexation on your policy at each policy anniversary, which means that your benefit amount and premium will both increase by 5%. You can opt-out of these automatic increases by contacting us.

Medibank may, from time to time, review its premium rate schedule, which may result in changes to the premiums charged for all policies. Changes of this nature will be notified to you in advance of the change affecting you and you can never be singled out for an increase. 

‡ Aus. res. 18+ only. Starts 3/2/20 9am AEDT & ends 12/4/20 11:59pm AEST. See T&Cs for entry limits. Draws: 2:30pm AEST/AEDT, as applicable in VIC, each Wednesday 12/2/20 - 15/4/20 (10 draws in total) at L4/411 Collins St, Melb. VIC 3000. Prizes: 10 x $1,000 EFTPOS gift card (1 per draw). Winners published online at https://plexus.co/docs/lifeinsurancewinners.pdf by 22/4/20. Promoter: Medibank Private Limited ABN 47 080 890 259, L 4, 720 Bourke St, Docklands VIC 3008. See https://plexus.co/docs/legal-automation-8469.pdf for Terms and Conditions. Permit No's: ACT TP20/00033, NSW LTPS/20/41346 & SA T20/20.
Have questions?
Our team of experts are ready to help!
Enter your postcode to find your nearest store to have a face-to-face chat!
.
Fill in the form below or get in touch by calling our dedicated line 1300 110 086.
We are open on Sundays.
In providing your telephone number, you consent to Medibank contacting you about health insurance.
We'll have someone call you soon to help with any questions you have.
Or, check out our FAQs and guides to help get you started.