Take a few minutes to protect what matters most
Medibank Starter Life Insurance offers protection so you can help ensure that the people who are most important to you will be properly looked after when you can't take care of them. Avoid the many health questions and you could take out a policy online in the time it takes to make a coffee.
Apply for cover in 10 minutes
Medibank Starter Life Insurance lets you avoid a lengthy application process.
100% online application
Buy a policy online and you could be covered straight away.
Simple application
You won't need to provide detailed health information. We only ask you a single statement about your health and lifestyle.
Choose your cover amount
Choose a cover level from $50,000 up to $250,000.
Is Medibank Starter Life Insurance right for me?
You are eligible to apply for Medibank Starter Life Insurance if you are aged between 18 and 45 years and are an Australian resident at the time of application.  Once you take out a policy, your cover will remain in place for life, as long as premiums are paid.
If you have a serious medical condition, this product may not be suitable for you and we may not be able to provide cover.
Medibank Starter Life Insurance won't pay out a claim due to: suicide, war, participation in criminal activity, the effects of alcohol, or taking non-prescription medication.
Please review the Product Disclosure Statement for further details on exclusions and specific terms and conditions.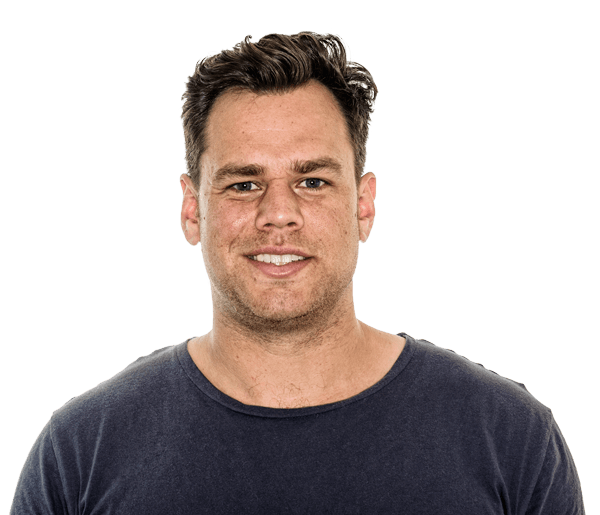 Need some help?
Whatever your life stage or circumstance, check out our cover options for you and your family. Call us on 1300 766 085 and one of our specialists will take you through our product options.
Life Insurance Code of Practice
The Life Insurance Code of Practice is the life insurance industry's commitment to customer service standards and it's designed to protect you, the customer.
We've got your questions answered
Like all life insurance policies, the level of cover and the type of cover you have will affect your premium, or how much you pay. The age of each life insured at the time of application and policy anniversary will also be factored in.
Our Medibank Life Insurance product also calculates the premium based on the answers to the health and lifestyle questions we ask during the application process. 
Medibank Starter Life Insurance will ask you to select a health and lifestyle statement to provide you with a premium. You also have the option to provide your height and weight details to see if you're eligible for a discount on this premium.  
You need to be a permanent Australian resident to apply for any of our products. An Australian resident means a person who resides in Australia and:
hold Australian or New Zealand citizenship; or
holds an Australian permanent residency visa.
A medical examination is not required as insurability will be determined by your answers to the health and lifestyle questions. You must be aged between 16 and 60 years to also add Permanently Unable to Work cover, Children's Insurance cover and Trauma cover.

For Medibank Starter Life Insurance, you must be an Australian resident aged between 18 and 45 years. For our Medibank Life Insurance, you must be an Australian resident aged between 16 and 65 years at the time of application. 
The relevant Life Insurance Policy Product Disclosure Statement (PDS) will provide the important information on how exclusions may affect your cover. It's important to read the PDS for all exclusions that apply to your cover. Some exclusions include (but are not limited to) the below:
No payments will be made if your death is because of a self-inflicted injury or terminal illness within 13 months of:
the policy beginning
an increase to the policy (with regards to the increased portion); or
the policy being reinstated.
We will also not pay any benefit where we have agreed with you a special term in respect of your cover that specifically excludes the event or condition leading to the claim. Any such provision will appear on your policy schedule.
We will not pay an Accidental injury benefit, a Permanently Unable to Work benefit or a Trauma benefit where the condition is a result, directly or indirectly, of an intentional or deliberate self-inflicted injury.
For Trauma cover, we will not pay the Benefit Amount in the case of Cancer, Stroke, Coronary Artery Bypass Surgery or Severe Heart Attack if the condition was diagnosed, or the circumstances leading to diagnosis became apparent, after the Acceptance Date and within 90 days after:
the Commencement Date; or
the date that an increase in Benefit Amount is requested in respect of the Life Insured (but only in respect of the increase); or
where we have agreed to reinstate the Policy after it was cancelled, the date on which we reinstate the Policy.
Depending on your answers to the health and lifestyle questions there may be other exclusions applied to the Policy which you will be advised of at the time of your application and which will be listed on your Policy Schedule.
Please refer to the PDS for further details. 
Your life insurance premium is calculated on a stepped basis which means it will generally increase each year as you age. All premium changes will occur from the next anniversary date on your policy and we will inform you in advance of your policy anniversary of the premium we will charge you for the following year.
In addition, you will be offered an automatic indexation on your policy at each policy anniversary, which means that your benefit amount and premium will both increase by 5%. You can opt-out of these automatic increases by contacting us.

Medibank may, from time to time, review its premium rate schedule, which may result in changes to the premiums charged for all policies. Changes of this nature will be notified to you in advance of the change affecting you and you can never be singled out for an increase.

Life insurance will pay you or your chosen beneficiaries, a lump sum amount if you pass away or are diagnosed with a terminal illness and have 12 months or less to live. 
You can also choose extra options like Trauma cover and Permanently Unable to Work cover with Medibank Life Insurance.  
Have questions?
Our team of experts are ready to help!
Enter your postcode to find your nearest store to have a face-to-face chat!
.
Fill in the form below or get in touch by calling our dedicated line 1300 110 086.
We are open on Sundays.
In providing your telephone number, you consent to Medibank contacting you about health insurance.
We'll have someone call you soon to help with any questions you have.
Or, check out our FAQs and guides to help get you started.