Careers at Medibank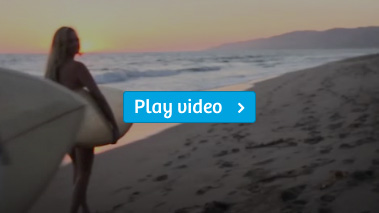 You might think of Medibank as Australia's largest health insurer but we are so much more.
We're defined by our goal - For Better Health.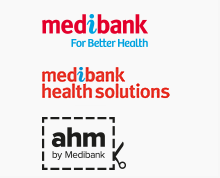 The Medibank family
At Medibank, we stand for Better Health. While we are renowned for our Private Health Insurance heritage, Medibank also brings innovative health solution to our members, to government and corporate funders. We do this to deliver better health outcomes, to contain healthcare costs and improve access to services.
Meet our people
Without passionate, achievement-focused teams, our business would not reach its full potential. This is why we invest in developing our people and give them a chance to do what they do best every day - make a real difference, and have a great time doing it.
But don't just take our word for it. Meet some of the people that help make Medibank the leading heath assurance company it is today.
A great place to work
If you're looking for a rewarding career with Australia's leading health insurance and solutions company, working with passionate people who really believe in our For Better Health purpose, Medibank is the place for you.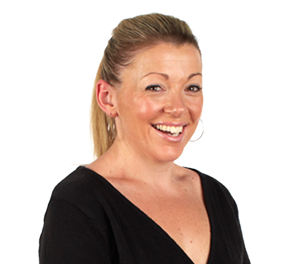 "Work is dynamic, busy, interesting & challenging"

Melissa Charles. Finance - Medibank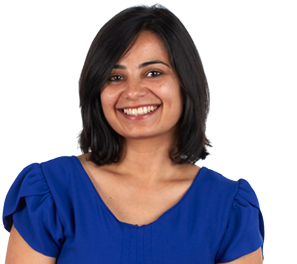 "I have supportive leaders & work with good people"

Deepti Dhawan. IT - Medibank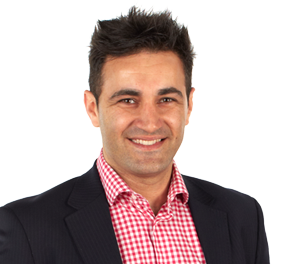 "Medibank has a great culture and work environment. Oh... and I get subsidised insurance"

Waudi Tahche. People and Culture - Medibank
"Medibank is great because I get to help people, I feel like I make a difference"

Floyd Carvalho. Call Centre - Medibank
My Benefits
…lifestyle benefits for you
When you work at Medibank, you know you'll get looked after well. Here are just a few of the benefits that come with being a Medibank employee:
Short term incentives

We financially reward employees who achieve outcomes that lead to our continued growth.

Community Leave Day*

We encourage you to volunteer for community organisations and will pay your normal salary while you do.

Subsidised health insurance*

We offer a significant subsidy on Medibank and AHM private health insurance.

Salary continuance*

We will pay up to 75% of your income if you are unable to work due to illness or injury.

Discounts on your insurance*

We offer significant discounts on our insurances, including pet, travel, life, accidental death and total permanent disability.

Good health day*

We give you one day off each year (on full pay) to do something you love.
*Eligibility criteria apply to these benefits.
My Rewards

…great offers for you to enjoy with your family and friends.

My Rewards is a program that provides all Medibank employees and their families with the opportunity to browse, shop n' save online.

My Rewards provides you with discounts across a fantastic range of retail products including: gift cards, magazine subscriptions, gym memberships, sunglass and eyewear, sporting and fitness equipment, vitamins and so much more.

With more than 50 brands participating in the My Rewards program, you'll be able to enjoy discounts from leading international and national brands such as Reebok, Plan B Travel; Lonely Planet, Swisse Vitamins, Suunto, Garmin, Active Feet, Workout World and more.

My Career

…a great place to work

My Performance

planning for success

My Performance provides employees with opportunities to set objectives, enhance their role, and engage in coaching discussions that contribute to the success of you and Medibank.

My Development

If you are looking for challenging career opportunities, Medibank is full of possibilities.

We offer our employees a range of career development opportunities - with tools, resources and programs for you to progress your career. Our capability framework, talent identification and succession programs, plus oursuite of development programs, enable employees to build their capability for current and future roles.

My Recognition

recognising success

Medibank values the hard work and contributions of employees in the course of their jobs. My Recognition encompasses a broad spectrum of employee rewards including; recognition & reward programs, a range of awards incentives and incentive schemes; plus access to community fund activities and a suite of training & development programs.

Service awards (employee tenure)
Incentives schemes and awards
Subsidised social club activities

My Community

Medibank understands that for many people, helping others in our community is an important part of life. Medibank Community encourages employees to provide this help, by making it simple to donate time and resources to not-for-profit organisations. Working with community partners, Medibank Community brings to employees volunteering and giving opportunities through Gift Matching and a Workplace Payroll Giving program - allowing employees to get behind the causes that are truly close to their hearts.

Employees are provided with opportunities to get involved through:

Community Leave (volunteering)
Gift Matching
Workplace Payroll Giving

Medibank Community Fund

Fulfilling Medibank's For Better Health purpose, the Medibank Community Fund is a commitment from Medibank to enable and encourage people of all ages to live longer and in good health.

One percent of Medibank's pre-tax profit is invested in the Medibank Community Fund (MCF) which links people to the programs and activities of our community partners to encourage healthy eating, physical activity and greater community connectedness.

View the Medibank Community Fund Annual review

Medibank Community Leave (Volunteering)

Medibank offers employees one paid community leave day each year to volunteer and participate with community organisations.

Gift Matching

The Medibank Gift Matching program is designed to encourage employees to support their favourite cause by matching donations to a not-for-profit organisation ($25 - $500/employee/ financial year).

Workplace Payroll Giving

Workplace Payroll Giving allows employees to donate to their favourite charity from pre-tax salary, with Medibank matching donations dollar-for-dollar to the maximum amount of $500 per employee, per financial year.

Employees can choose to support one or more of up to 40,000 Australian registered not-for-profit organisations. Medibank covers administration fees, so the chosen charity will receive 100% of the donation, plus Medibank's matched contribution, while employees get the tax benefit up front.
Our Values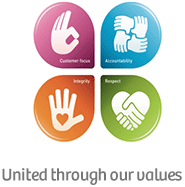 Medibank is united through four key values, developed and refined by our employees. Our values define the 'how' we do what we do. Our values are the guiding principles of our business, remind us of our purpose, and guide the way we work together and engage with our customers.
Getting your dream job
At the Medibank Careers Centre, our team of experienced recruitment professionals are here to identify talented people to join the business.
What jobs are available?
There are a few ways you can find out about our vacancies:
Use the Search Jobs function on our website - don't forget to look at roles advertised at Medibank Health Solutions as well as Medibank.
Search via key word
Register for Job Alerts to receive email notifications of jobs when they are advertised.
How do you apply?
Once you have found your dream job, you can make your application online. In this application, you'll be asked to supply your contact details and resume, and provide answers to a few questions about the position you're applying for.
We will send you an email once your application has been received. If you don't receive this acknowledgement email, you have not submitted your application and it may be incomplete. Please log back into the applicant portal and complete your application.
How often are jobs advertised?
We post jobs regularly - often daily so if you can't visit our website every day, you can get the latest job listings sent straight to your inbox. Simply register for Job Alerts and we will send you emails about any new positions that match your preferences.
The recruitment process
The Medibank Careers Centre exists to make the process of applying for jobs as seamless and pain-free as possible.
At all times during the recruitment process, you can track your progress via the candidate applicant portal. We will keep you informed of next steps and if or when you are unsuccessful in your application.
Here's what you can expect in our recruitment process:
Step 1: We like your application
We review submitted applications for suitability against the position's criteria. If your skills and experience match those of what we're looking for, we will contact you by phone or email to confirm the information in your application.
Step 2: Interviews commence
If you have been successfully shortlisted, you'll be invited to an interview. This could be at an assessment centre, a behavioural telephone interview or a face-to-face interview with the manager. At this stage you may be asked to bring along proof of identity, credentials and eligibility to work in Australia. You may also be asked to fill in a background or criminal history check consent form.
Step 3: Some jobs require skill or psychometric testing
Depending on the role, some candidates may be required to complete skills assessments such as IT skills, call centre simulation assessments or psychometric assessments, which may include verbal, numerical and abstract reasoning, cognitive ability, role plays, sales preference and personality tests.
Step 4: We speak to your referees
Professional employment reference checks will be conducted with two current referees that you have reported to in recent roles.
Step 5: You get the job
Congratulations! You've been offered the job.
Please note that, at this stage, we may ask you to participate in a criminal history check if you haven't already. This is to protect our business, our people and our customers - and an offer of employment may be withdrawn if the results of the check is not to Medibank's satisfaction.
Step 6: All the paperwork
On acceptance of a verbal offer, we will send you a contract or employment agreement letter, along with other commencement paperwork for you to complete. You're then ready to start work with us.
Step 7: A hearty Medibank welcome
Induction commences. During the first few weeks there will be a lot to learn. The Medibank induction and training program will help you to build a strong relationship with your new manager, to learn job requirements, to connect with the right people, to understand your place in the team, and to acquire essential knowledge.
Don't worry… If you didn't get the job you applied for, we will keep your details in our database so you can be considered for other vacancies in the future.
Back to top